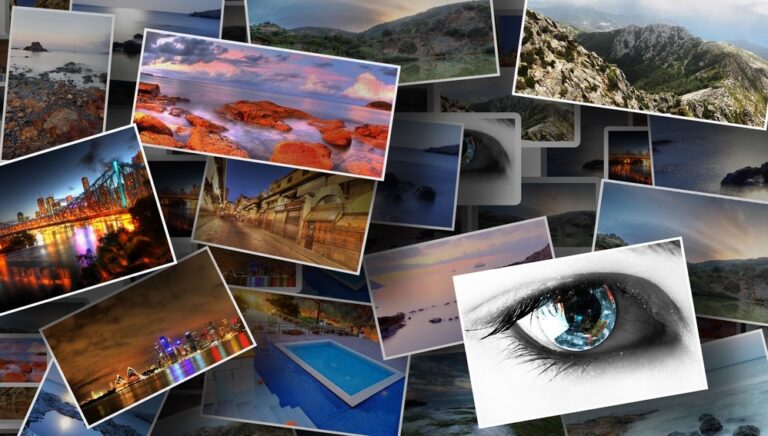 Alamy and Shutterstock are two of the biggest stock photograph platforms in the industry. Initially, each of these companies had its unique purchasing models. Over time, and as a result of stiff competition, both have streamlined their operations and payment plans.
Both brands have many features in common. Figuring out the difference between these two can be a bit confusing owing to their similarities. And while they are both each a valuable stock photo site, there is a world of difference between them.
This article will show you what makes Alamy completely different from Shutterstock. We'll highlight some of the major features so you can decide which option best suits your needs.
Before you subscribe or purchase any package, we recommend going through this article to fully understand what you get with each of these photo platforms.
Alamy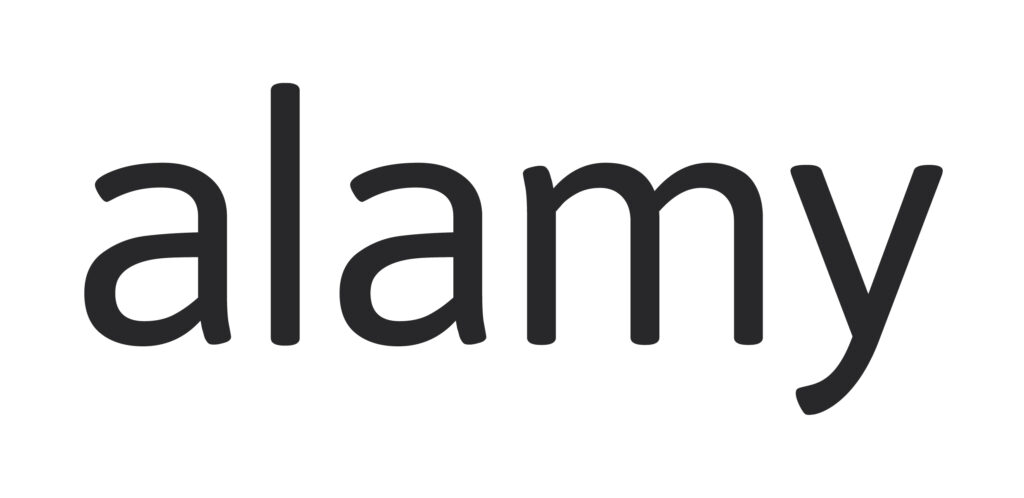 Alamy is an older stock photo agency. This is a notable hallmark considering it has been able to earn a global reputation as one of the foremost sources for high quality stock photos over the years.
There is something to be said for the brand since it has been on the scene for over two decades and is still topping the charts.
Currently, Alamy has more than 235 million vectors, stock images, illustrations, and more. Plus, more Alamy contributor content is added to the site.
All of these mean that you can find just about any content that will suit your visual designs, provided you can pay to get it.
Here are a few things that make Alamy stand out in the stock agency landscape:
Over 700 trustworthy agencies
High quality content from more than 150,000 contributors
The site covers most of the countries in the world
Features
Compared to Shutterstock, Alamy only sells its content on demand. While this means the pricing is a bit on the higher side, users can get discounts using credit packs.
Generally Right Managed pictures can cost anything from $20 to $200, with the price dependent on the intent. Conversely, a royalty free image can cost anything from $50 to $370 depending on the size.
One thing Alamy does quite well is to highlight its price which can help users determine if the images are worth it. It also helps that Alamy offers an extremely diverse catalog of various styles and themes, all of which are available under a rights-managed license or a royalty-free license.
The platform's payment plan, however, can be considered as one of its biggest downsides. While other stock image platforms offer subscription plans, Alamy does not. It also doesn't provide immediate discounts for returning customers or on bulk purchases.
One way around this is to get an image pack. An image pack from Alamy offers a 30% discount. It is also possible to contact Alamy for special offers that match your immediate needs.
Overall, Alamy has a 30-day money-back guarantee. This means users can get a full refund if they are not completely satisfied, no questions asked.
When it comes to the available tools, Alamy offers a great image search tool. The search tool is extremely effective and easy to use.
The search tool allows you to select appropriate search filters, which you can use to narrow down your search and find the right image you need.
The following are the search filters currently available:
Location: Europe, Australia, UK, and the USA
People: You can search by how many people are in a photo as well as their age and ethnicity
Image: You can choose the orientation, the style, and the minimum file size
Viewpoint: You can select the angle that best suits your needs, choosing from the profile, rear, side, and front
Date taken: You can find images that were taken within particular time frames, and you can also search images based on the most recent posts
Additionally, Alamy offers an advanced search filter tool. The filter is useful for users looking to search for a certain stock photographers or collection. It can also be useful for those looking to undergo a more detailed search. That means you can search by a contributor's name, phrase, or terms.
Alamy Lightbox is another great feature that enables users to store images they find and like. These images can be saved for a later date if you intend to purchase them. To create a Lightbox, you have to be a registered user. This can be done by following the easy sign-up process.
Once you log into your account head to the homepage and search for the "My Alamy" menu and select it. Next, you can click the Lightbox option from the drop-down menu. Create and name the Lightbox. You can also add a description if you want. Once all this is done, you can add and save images to your new Lightbox.
Shutterstock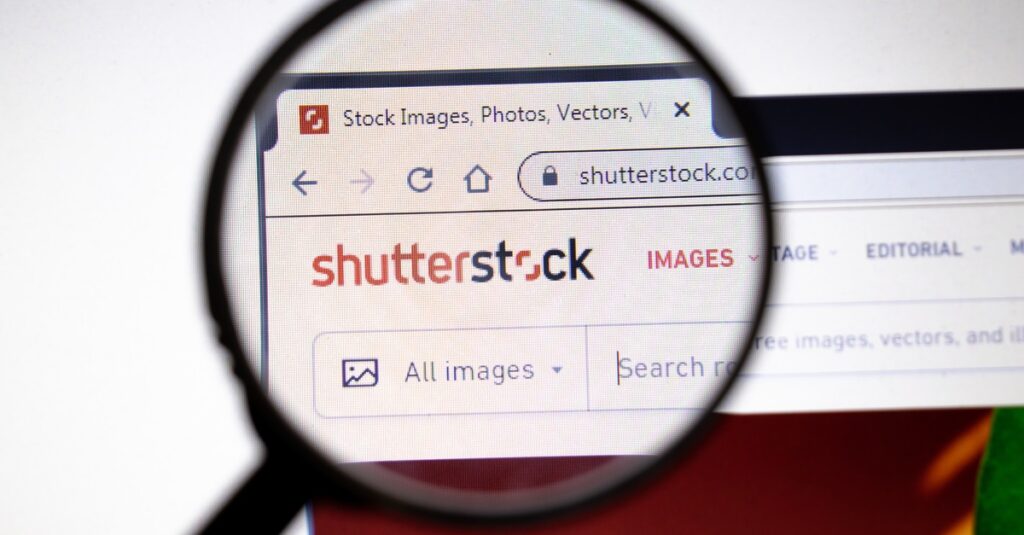 Shutterstock is designed as a creative and intelligent platform where users can create and publish their creative works. It is also a great platform for a Shutterstock contributor who wants to measure their performance.
The site is considered one of the leading creative platforms that provide high quality content for full-service solutions, applications media companies, businesses, and brands.
Overall, Shutterstock offers a comprehensive collection of vectors, videos, illustrations, high quality licensed photographs, music, and 3D models through its subsidiaries.
Shutterstock has more than two million contributors in its ever-growing community. This naturally translates to hundreds of thousands of pictures being added every week and there are over 400 million pictures and over 23 million video clips available on the site.
Features
The way Shutterstock offers its model search is by letting you choose a picture with someone in it. Once you do this, you will discover a menu option labeled "same model" that lets you select the same model again.
Clicking on the option gives you the entire follow-up story. Instead of searching for a single person, Shutterstock's algorithm searches for the entire story. For example, if your original picture has two people in it, the "same model" search feature will show you images based on both models.
Shutterstock will begin the search with one picture and if there is a model in it, it will alter its search based on this parameter. It doesn't complete its search until all the individuals in the images have been covered. For this reason, Shutterstock has the upper hand when it comes to the ability to tell stories using model images.
Shutterstock comes with a massive library. In fact, it has the biggest image library containing millions of images. The moment you purchase a subscription to Shutterstock, you can download just about any image you desire from its stock library at no additional cost.
Color searches are an impart aspect of just about every search engine today. Just as Google lets you search for pictures using a particular color, you can do the same in Shutterstock.
Shutterstock allows you to choose an image category and then select a color you want to search for. For example, if you want to find a building or an office, all you need to do is simply enter the keywords related to your search. Once that is done, select the color you are searching for and matching results will be displayed.
What's unique about Shutterstock is that it doesn't concentrate on just one color. Instead, it recognizes associated or linked colors. For example, if you are searching in food photography for a color in the red scheme, the results that will be displayed are imagery with varying shades of red, in addition to the exact shade you are searching for.
The colors might be mixed up initially, but once the algorithm puts out images with the same color, you will start to see pictures that have similar colors.
When it comes to pricing, Shutterstock uses a subscription model. It charges about $25 per month for 10 images and $249 per month for 750 images. You can get enhanced license images from $68 to $100, depending on the size of the pack. Shutterstock's pricing plan also features plans for individuals and multiple users.
It is important to know that the subscription packages provide you with a fixed number of downloads every month. This subscription model comes with a fixed charge. However, you can also choose to get on-demand packs with a one-time fee. Keep in mind that this might cost a lot more.
Conclusion
One Alamy review proves that it is a wonderful-macro site with an established reputation. It has been operating for over 20 years and, in that time, it has been able to create a massive library of vector graphics, illustrations, stock photos, and of course, innovative 360 images. These are all available at a decent price.
One of the hallmarks of Alamy is that it has the most varied collection out there. Plus, it offers high quality images.
Shutterstock is a slightly newer company compared to Alamy. However, it has established itself as a household name when it comes to stock photos. More interestingly, it offers pocket-friendly subscription models.