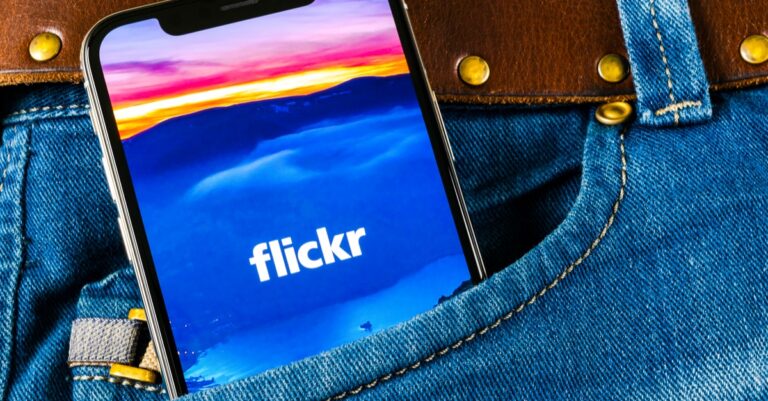 Flickr was one of the top image-sharing platforms in the early 2000s. As of 2008, it was the go-to site for all things image-sharing.
Since the takeover of its management by Yahoo, it started seeing a decline in patronage. Yahoo began to offer free cloud storage worth 1TB to make Flickr attractive to more users.
The strategy failed, and Yahoo sold Flickr to SmugMug in 2018. Part of SmugMug's new rule was stopping the free 1TB offer and replacing it with a 1,000-max storage capacity for all users. These disadvantages have pushed others to seek better alternatives to Flickr.
This article will show you some of the best Flickr alternatives so you can enjoy a superb online image-sharing service.
Google Photos
Google Photos is one of the best photo-sharing platforms you can use. It comes with a mobile app to store your photos and use them as your mobile device's photo gallery app. One of its helpful features is the photo edit tool.
When the service was started, Google offered unlimited storage to all users with the video quality at full HD and 16 MP resolution for photos. This can be somewhat limiting for professional photographers who need higher resolutions for their images.
The search engine giant has currently restricted the storage capacity for free subscribers to 15 GB. This means you will have to subscribe to a premium package if you want more storage.
But come to think of it, 15 GB storage is a more generous offer compared to many other free image sharing services.
iCloud Photos
iCloud is a top photo-sharing service from the technology giant, Apple Inc. This platform enables apple device users to store photos and any other file, including music files.
The great thing about this feature is that you can sync your iCloud across any Apple device you use.
Some of the standout features for iCloud include "Memories," a tool that groups all photos that were taken on the same day into one album so you can easily organize them. It also offers a shared library where you can share your content with family, friends, or anyone you want.
Free users only have access to 5 GB storage capacity. Premium subscribers have up to 2 TB of storage space, which is massive compared to other services.
Considering its ease of use and high-security features, iCloud is a great choice, but it is only available to Apple users. If you don't use Apple devices, you might want to check out some of the other options on this list.
SmugMug
SmugMug is another top alternative to Flickr, and it comes highly recommended.
The site is easy to use and can be personalized to suit your preferences. You can get both account-level and gallery-level password protection. Plus, you can choose to hide any gallery that needs to stay away from public access.
In addition to offering cloud storage for your media, the platform has great features that are very useful for professional photographers. Some of its fantastic features include custom domain names, highly responsive layouts, image security, and the ability to create a high-quality online store.
You can get unlimited storage for a minimum subscription fee of $5 per month. You can also control who sees your photos and how long uploads stay public.
With SmugMug, you can also upload videos and GIFs. Also, anyone can sell their photos or gallery on the platform using the pricelist tool. This ensures that photographers get what is due to them for their creations.
500px
When it comes to ease of access, quality services, and affordable subscriptions, 500px is a better alternative to Flickr.
This service allows users to share their images from any part of the world, including dropping a link from Dropbox, Facebook, and even local devices.
500px comes with features that allow photographers to arrange their photos into albums, even on the free plan.
Speaking of the free plan, users can only upload up to 20 images per week and earn royalties from their creations. The site also has a timeline that makes it easy to browse the works of other users.
The paid plan is priced at $25 per year. This beats Flickr's rather expensive $50 subscription fee with all its flaws.
With the premium plan, users can enjoy Google analytics. This feature provides important statistics, such as the total royalties accrued to a user. The platform also has a mobile app for Android and Apple devices. The app can be downloaded for free.
Instagram
Instagram is currently one of the most popular photo-sharing platforms on the internet. This creation from Facebook has both web and mobile versions, although the mobile app is the most widely used medium.
There are no limits on the number of images any user can upload on the platform. Instagram also allows you to upload videos.
The best part is that there are no subscription plans for Instagram. It is completely free for everyone!
You can share your photos, images, and videos to other social media platforms, including Facebook, Twitter, Tumblr, and more. Using Instagram gives you unlimited access to photo editing tools where you can use popular filters and tags to make sure your photo reaches the right audience.
You can take photos with the app's inbuilt camera and then edit them before posting. Alternatively, you can upload photos and images from your device storage.
Photobucket
With millions of users from all over the world and over ten billion photos in its database, Photobucket is undoubtedly one of the biggest image-sharing sites on the internet.
The platform is built to last and offers unique designs and features so users won't miss Flickr in any way.
Like Instagram and 500px, you can upload your photos directly from your local device, using a URL, or to any social media platform.
Photobucket supports virtually all file formats. But that's not all. The site's impressive privacy options give it a considerable edge over Flickr. To protect your images, you can use three different methods: password-protected, private, or just regular public.
The platform offers a free plan that allows users to upload up to 2 GB of content.
Imgur
This popular image-sharing platform allows both professional and amateur photographers to share their creations.
Why is Imgur a top alternative to Flickr? It allows for easy hosting on other platforms. That's in addition to being a completely free platform. The site is also very user-friendly.
DeviantArt
It's easy to assume that DeviantArt is strictly for digital artists. But many traditional artists, as well as professional photographers, use the site.
Besides serving as a platform for creatives to showcase their masterpieces, DeviantArt boasts robust networking. Plus, it offers useful community feedback tools.
These tools can help artists and professional photographers better understand their target audience and market. Consider this platform if you want to grow your photography or art business.
Similar to other options on this list, DeviantArt is available as both free and paid plans. You get 2 GB of storage space if you sign up for a free account. The paid plan starts at $5 per month.
Amazon Photos
Many people aren't aware of Amazon's photo storage service: Amazon Photos. Although the service is restricted to Amazon Prime members, many people who pay for the Prime plan don't realize that a photo app comes included as part of the benefits.
If you have an Amazon Prime subscription, take advantage of the unlimited full-resolution photo storage available with Amazon Photos. Also, the platform allows you to store up to 5 GB of videos.
Unlike other options on this list, Amazon Photos lets you invite up to five other users to upload photos for free! You can also create a shared vault with others. This makes the service a great photo hub for family memories.