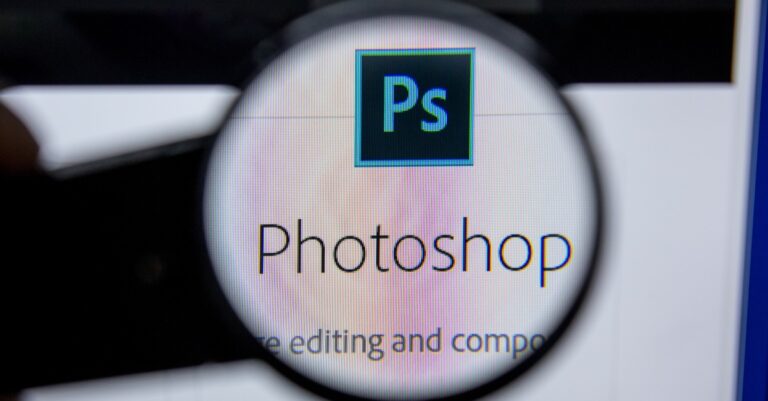 If you are reading this, you are probably searching for a better and faster alternative to Photoshop.
Indeed, Adobe Photoshop has been the industry standard when it comes to photo editing and graphic design for what seems like eons. However, things are beginning to change, thanks to many new advanced tools designed to make photo editing a lot easier.
The best alternatives to Photoshop are programs designed with practical and advanced features, even if they don't come with all the bells and whistles available with Adobe Photoshop. Keep in mind that the alternatives listed here are a mix of free and paid options, which means you have many Photoshop alternatives to choose from.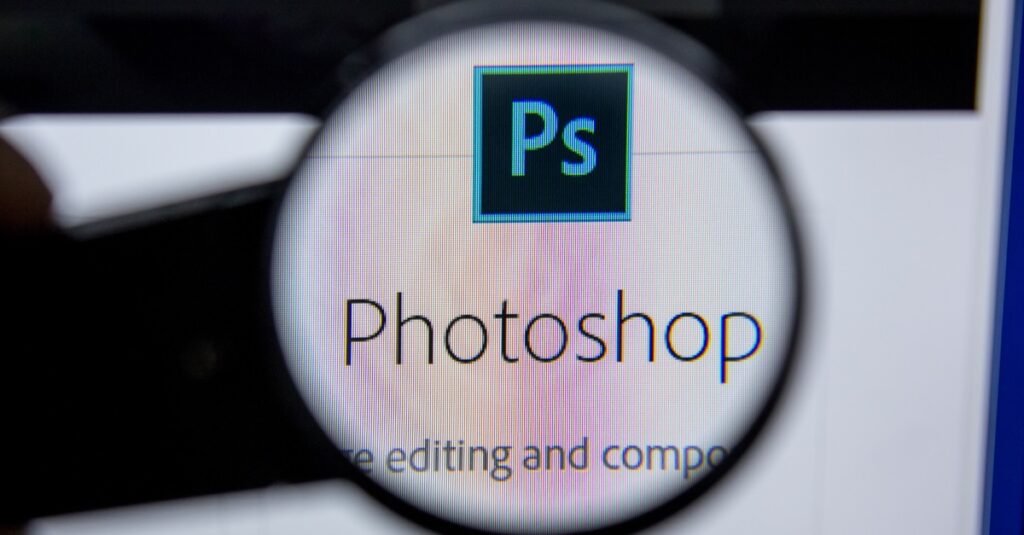 Here are the best alternatives to Photoshop today:
DxO PhotoLab 3
As an alternative to Photoshop, DxO PhotoLab 3 is specifically designed to work with RAW images.
The software comes with plenty of tools that allow users to edit using control points. This means users can work on specific parts of the image they want to edit without affecting other areas. There are a host of brushes to choose from for precise work. For landscape images, a graduated filter is included to ensure images come out great. If there are unwanted elements in the image, the auto-repair tool can easily correct the problem.
DxO PhotoLab is highly recommended, especially when you consider the many advanced features and improved photo editing tool options. This combination of features and tools results in a comprehensive photo editing suite that is easy to use and can produce stellar results.
Included in the features list is the DxO ColorWheel, which is great to use. Another advanced feature is the addition of keywords to the PhotoLibrary image gallery to help users organize images.
Important features:
Denoising tools
Contrast optimization
Smart lighting tool
Repair tool with clone mode
PhotoLab can hold a large image library
DxO PhotoLab 3 can be purchased for $129.
Luminar
Similar to Photoshop, Luminar can be used alone or integrated with Adobe tools. As a standalone photo editor, it works using numerous algorithmic editing tools. One of the standout features is the image browser, which allows users to quickly find images.
Important features:
Enables you to add instant looks to images
Noise remover filter
Easy to use creative tools
Smart contrast tools
An array of tutorials in its library
Luminar can be purchased for around $89.
PicMonkey
As one of the well-known Adobe Photoshop alternatives, PicMonkey comes with a host of useful photo editing tools. While the low-cost and free editing tools are available on the free version, the superior ones, such as advanced retouching, fonts, save and export, overlays, and effects, are only accessible on the higher-end plans.
One of the reasons PicMonkey has garnered so many followers is its straightforward user interface (UI). It comes with cloud storage (known as HUB) that lets users save and organize photos into libraries. With PicMonkey, there is no limit to the photos users can upload.
When it comes to higher-end plans, users can enjoy a wide variety of fonts and numerous customizable styles. The color palette can be used to change the text color, but that's not all; You can make the text translucent and apply other special effects, too.
Plus, you can create watermarks. Apart from the already installed styles and fonts, more can be downloaded online and added to the library.
The free version of PicMonkey has adverts placed all over the interface, which can be a bit distracting while working. Premium users are spared this experience.
Important features:
Collaboration tools
Photo collage creation
Project templates to start from
Ability to edit photos and useful in graphic design
Effects and tools for photo editing
The premium version starts from $7.99 per month.
Affinity Photo
When it comes to the best alternatives to Photoshop, Affinity Photo is one of the newer options for Windows. It was previously designed as a Mac OS-only photo editor.
Affinity Photo enables you to retouch and edit photos as well as create multi-layered pieces. Included are professional adjustment and correction tools that rival just about any photo editing software available. It also has a great noise reduction filter.
When it comes to retouching options, it has the traditional burn, path, dodge, red-eye, and blemish tools. Users also get liquify and in-painting brush features.
Important features:
Batch processing
HDR merge feature
Ability to export and import from and to other tools
Large brush library
Continuous updates and development
Affinity Photo can be purchased at $49.99.
Pixlr
Pixlr is a great alternative to Adobe Photoshop Elements. It offers many options to just about any user, regardless of their style, graphic design experience, or photo editing skills. The software is available as either a full-feature professional tools suite or as an image editor.
What makes this Pixlr editor stand out is the fact that there are no tools or software to download. All the advanced features and tools you could ever use are available in your internet browser. This includes important photo editing tools, such as multiple brush options, layer masks, level, and curve adjustments. It also comes with blend and color mode, filters and effects, and wrap and transform tools.
Important features:
You can draw on images
Photo filters are included
Easy retouching
Dark or light mode workspace options are available
Over 10,000 image templates
Pixlr is available for free and also has a paid option. The Pro plan costs $5 per month.
Paint.NET
Paint.NET is an innovative, free Photoshop alternative that comes with an intuitive interface. Users can have access to unlimited undo, layers, special effects, as well as a vast array of powerful and useful tools.
One of the many attractions of this software is that it has a simple UI with various convenient functions that aren't overwhelming. Even first-time users will appreciate its simplicity and grasp how to use the tools quite easily.
Paint.NET supports hotkey functions. These can come in handy and make your editing tasks a lot easier and quicker.
The software is a pixel photo editor that makes it easy to improve the quality of photos.
Important features:
It is a viable replacement for MS Paint
It comes with plugin capabilities
Has an accessible toolkit
Paint.NET is another free alternative to Photoshop, which is great for those starting out or with no interest in paying for Photoshop.
GIMP
GIMP takes on Photoshop Elements from a different perspective. This photo editing software is built with developers in mind. It is open-source and free, meaning you can change the source code and distribute the changes.
This design tool is meant to support high-quality image manipulation, including photo restorations. It can also be used to create original artwork.
With GIMP, users get a full-screen mode that allows them to preview their photos and also make basic image edits. GIMP is seemingly inspired by Photoshop, so there is no steep learning curve when you are making the switch from Photoshop Elements to the program.
You can fix any perspective distortion in photos that result from lenses. The software's channel mixer can is an amazing editing tool that lets you create amazing black and white photography. In addition to this, you can add vignettes among others functions.
GIMP is great for photo retouching also. It is equipped with a clone tool that can help you retouch skin or hair and eradicate objects from photos.
One of the best things about GIMP is that it can easily read just about any file format. It doesn't matter if the image is PSD or RAW, GIMP is designed to work with all image files. This is something Adobe Photoshop doesn't permit, since it does not support GIMP's file format, XCF.
To take things a step further, GIMP comes with plugins that allow you to expand its capabilities. The plugins are inbuilt considering that the software's original features and functions might not be enough to handle some image editing tasks.
The plugin capability is provided by the developers, meaning GIMP lets you experiment with various features, such as adding filters.
Important features:
Lets you edit photos and create graphic design elements
Provides various plugins and customization options
Extensive library of learning resources and tutorials
Color management tools such as SwatchBooker, Inkscape, and Scribus are included
Scripted image manipulation with Python, C, Scheme, C++, Perl, and more
GIMP is open-source, so it is completely free.
PhotoWorks
PhotoWorks is an extremely robust Adobe Photoshop alternative created for Windows users. As a powerful photo editor, it comes with automatic photo editing to enable you to easily achieve spectacular edits with only a few clicks.
PhotoWorks is extremely intuitive and easy to use. It can fix photos that are seemingly beyond repair, even if they are shot under poor lighting conditions.
One of the main attractions of PhotoWorks is the Portrait Magic feature. This is a powerful tool designed to use an intelligent module to make portraits look great. With this feature, you don't have to spend a lot of time going over tiny edits. This makes overall workflow efficient and easy.
There are also algorithms for portrait and landscape corrections to ensure users get the best functionality. To put it simply, PhotoWorks is designed to be as user-friendly as possible while still packing a punch.
From its simple design, it is evident that PhotoWorks is created to allow you to make alterations to photos without having to go through a steep learning curve. The features are easy to understand and use. It offers a smooth user experience, and clean user interface along with impeccable organization of tabs making the software highly intuitive.
With the host of features available, you should be able to easily and quickly edit images in a few different ways. You can use the software to fix any issues in your images as well as improve the overall quality.
PhotoWorks also comes with various tools that can be used to stylize and transform the appearance of images.
Important features:
Backgrounds can easily be altered with just a few clicks
It has a neat face sculpting tool that lets users experiment with facial features
Over 180 filters and effects that can be used on just about any image
Distortion and perspective correction
Tone mapping
Curves
Cropping and additional professional tools
3D LUT color correction that comes with ready-to-use presets (or create your own)
PhotoWorks is available for purchase starting at $19.25.
Conclusion
Surprisingly, the best Photoshop alternative for your needs may be free, but that doesn't make it any less efficient. In many cases, the free options can offer certain unique features that meet your photo editing needs, whether you're a graphic designer or simply enjoy editing images for your personal collections.
In other words, you shouldn't dismiss the free alternatives but remember that paid options generally offer more functionality overall.