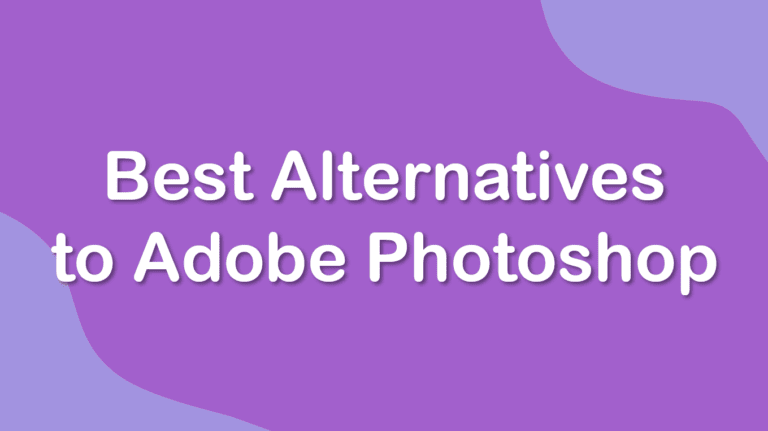 Adobe Photoshop is the industry standard when it comes to photo editing software. However, there are many reasons why you may need an alternative to Photoshop. Luckily, there are several options to choose from, such as Luminar Neo, Affinity Photo, Canva, Photopea, and more.
Whether you are looking for a free alternative to Photoshop or simply want a different interface, the various photo editing software available today offers advanced tools and features that rival Adobe's capabilities.
Here are my top 9 alternatives for you to try, including paid and free software options.
1. Luminar Neo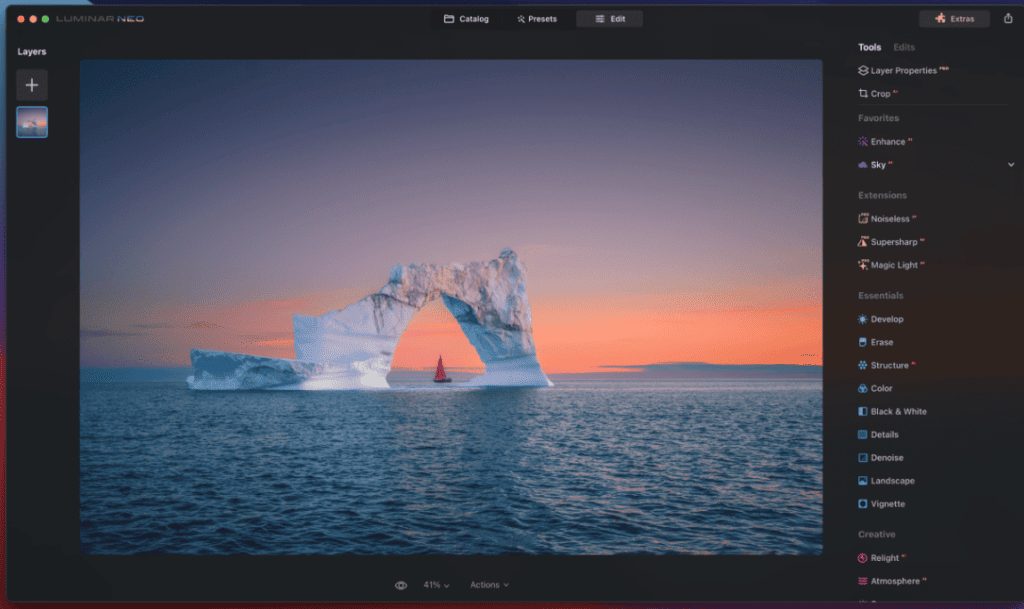 Luminar Neo is an advanced photo editing tool powered by AI that streamlines many complex photo editing processes. Using a program that does most of the work for you can be a pro or a con, depending on your desired outcome.
If you are a beginner, you can use the program to easily make complex edits without the steep learning curve required in Photoshop. Experts can also benefit by simplifying and completing complex tasks in seconds rather than hours. However, the automated processes take away a lot of customization options and control over the end result.
Luminar Neo offers AI-powered features like replacing the sky, removing objects, retouching skin, or enhancing the image in one click. You will also find many popular editing tools, such as the Blur Tool, Masking Tools, Curves Tool, and more.
Luminar Neo can be used as a stand-alone program or a plugin in Photoshop or Lightroom.
Important Features
AI Powered Tools
Layers, masking, and adjustment tools
Multiform presets
East-to-use interface
RAW editing
Non-destructive editing
Available on Windows, macOS, or as a plugin
Price
Luminar Neo offers different pricing options based on the subscription type. Generally, you will pay around $119 when opting for the annual plan or $14.95 for a monthly plan. However, there are sometimes specials, so check out the Luminar Neo pricing page for the current prices.
2. DxO Photolab 7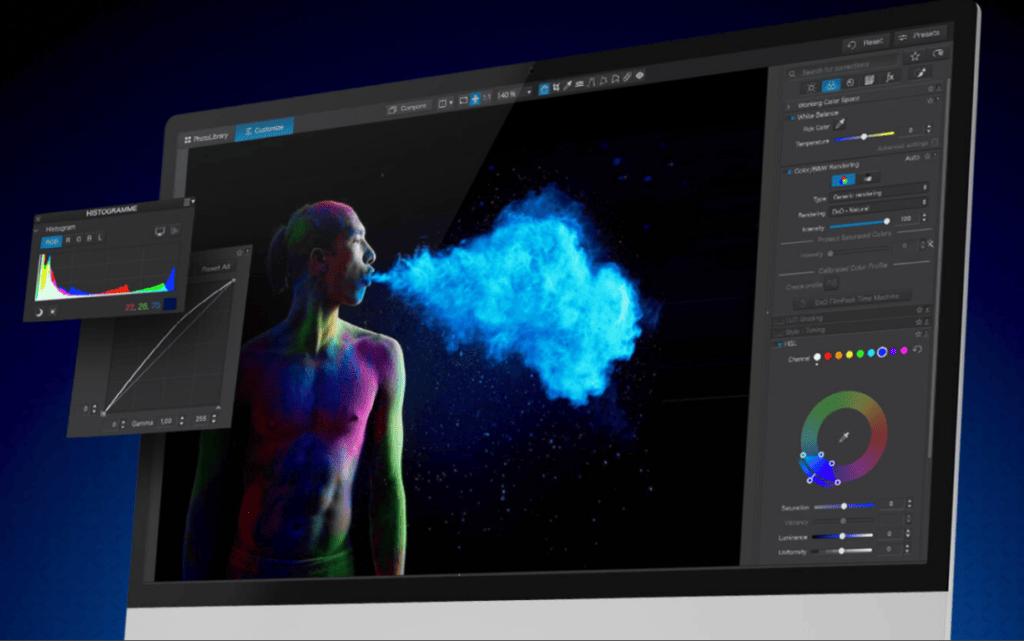 DxO Photolab 7 is an image organization and editing tool that offers AI processes such as denoising, removing artifacts, and fixing color aberration. The program specializes in processing RAW image formats, so it is perfect for photographers who want in-depth, non-destructive editing tools.
DxO Photolab is similar to Lightroom due to the PhotoLibrary module, which allows you to sort, rate, and add metadata to large batches of images. You can then use basic editing tools to clean up individual or batches of pictures, some of which use AI models.
DxO Photolab 7 is an excellent choice if you work with large amounts of images at a time and need a solid batch-processing program.
Important Features
Photo Library and Photo Management Tools
Local adjustment tools
Customizable export settings
Preset and LUTs
AI denoising tools
Price
You can sign up for a free trial or buy the full program for $139 (Essential Edition) or $229 (Elite Edition). If you own a previous version, you can upgrade at a cheaper price.
3. Affinity Photo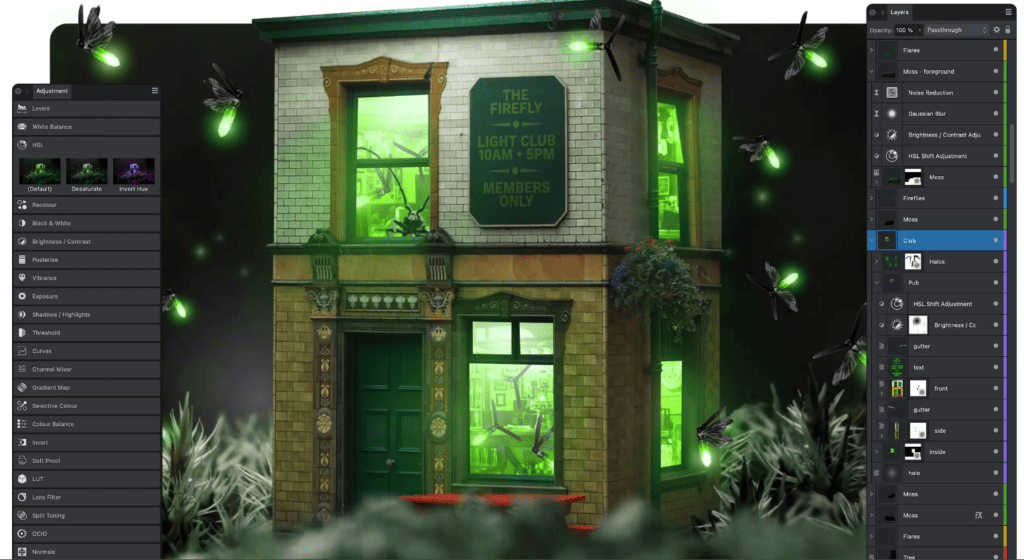 Affinity Photo is an editing program designed for macOS, iPad, and Windows aimed at professional photographers and designers. The program is similar to Photoshop and offers many of the same or similar features at a significantly lower price.
Affinity Photo has features such as skin retouching, removal tools, a liquify workspace, RAW editing tools, an extensive library of brushes, and much more. The program is also fully compatible with Photoshop files and other standard file formats.
Important Features
Live-real time photo editing
Fast and powerful, even with large files
Retouching tools
RAW editing tools
Once-off purchase
Powerful brush engine
Batch processing
HDR merge feature
Price
You can buy Affinity Photo with a once-off payment of $69.99 when buying the macOS or Windows app. The iPad app costs $18.49, and if you want the complete Affinity Creative Suite bundle, it costs $164.99 for Affinity Photo, Designer, and Publisher.
4. Canva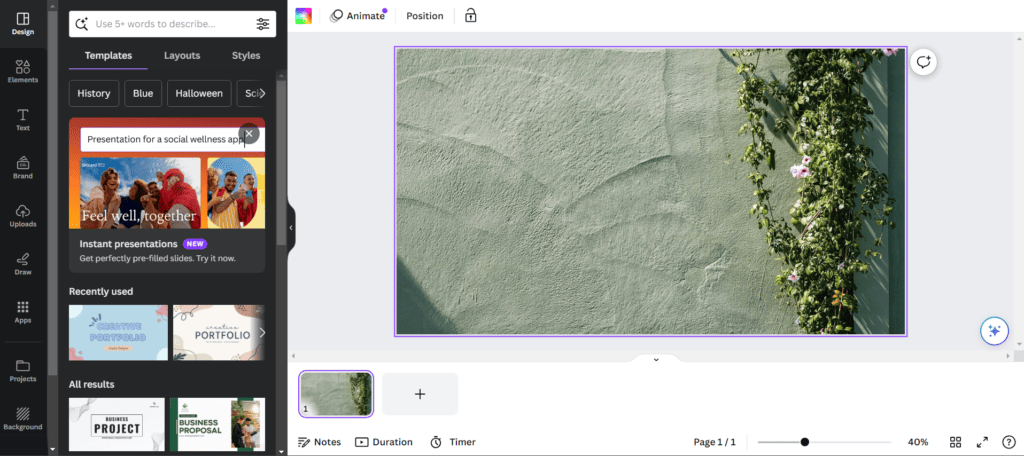 Canva is an online photo editing, graphic design, and publishing tool offering a user-friendly interface for beginners and a streamlined workflow for professionals. The platform has an extensive library of templates to choose from for presentations, logos, social media designs, and much more.
The photo editing tools in Canva are limited, but you can remove or replace a background, add presets, change colors, and other basic editing processes. Canva is highly recommended for graphic designers who need to create marketing materials for various platforms, including print and digital projects.
Important Features
Extensive template library
Text tools
Basic photo editing tools
BrandKit folder for brand assets
Free stock images
Drawing tools
Price
You can use many of Canva's features by signing up for a free account. However, if you need access to the premium features, you can sign up for Canva Pro for up to an individual at $14.99 or a team of 5 people at $29.99 per month.
5. Capture One Pro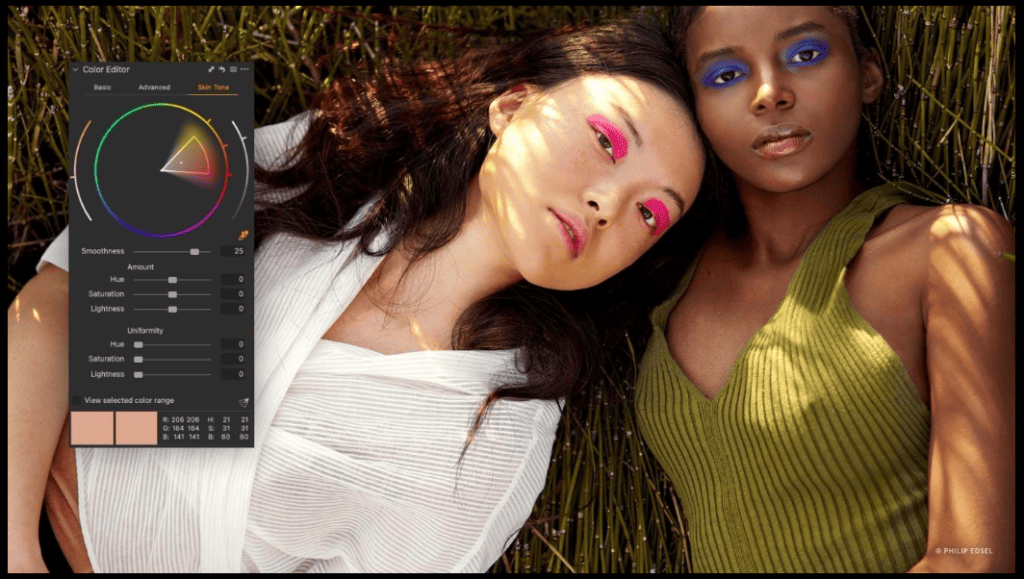 Capture One Pro is often seen as an alternative to Lightroom because of its image organization features and RAW editing capabilities. However, the program also offers several professional photo editing tools, such as layer and masking tools, curves, and color-editing tools.
Capture One Pro doesn't have text and drawing tools, so it's not ideal for graphic designers looking for an alternative to Photoshop. Capture One Pro tethers to your camera, allowing you to upload the images directly into the program while shooting to organize and edit immediately.
Important Features
Auto dust removal
Face Focus
Fast image previews
Wireless tethering for FUJIFILM
AI features
Fast image culling
Price
Capture One Pro offers a free trial for users to test out the software. You can then subscribe to Capture One Pro starting from $12.01 per month for the desktop app or buy the perpetual license for $343.85.
6. Pixlr
Pixlr is a suite of free-browser-based photo editing and design tools that can be used on computers and through apps on both iOS and Android devices, much like Photoshop Elements. First, you have Pixlr X, a basic photo editor and template creation tool. You can crop, add filters, and add basic effects to images and designs.
The main tool used as an alternative is Pixlr E, which is an advanced photo editor.
Pixlr E has templates and free stock images (from the Unsplash integration) that you can use to edit and create designs. The layout is similar to Photoshop, with a toolbar on the left consisting of a text tool, clone tool, selection tools, and much more. You can work with layers, add filters, and adjust layers.
Pixlr also has a few quick tools powered by AI, such as a background removal tool, AI image generator, and object removal tool.
Important Features
Template designer
Layer-based editing
AI-powered features
Filters and Adjustment layers
Collage maker
Free stock image library
Over 10,000 image templates
Price
Pixlr is free to use by simply opening Pixlr X or Pixlr E. However, you can also sign up for a subscription or a team account starting from $1.99 per month, which removes ads and gives you unlimited saves, among other features.
7. Photopea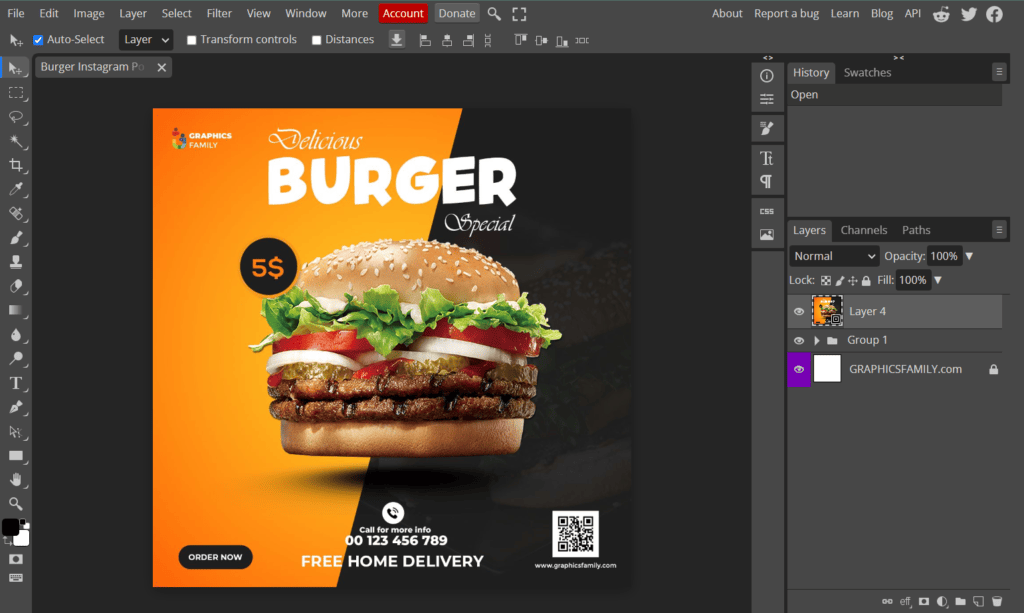 Photopea is a web-based photo editing tool with an interface almost identical to Photoshop. The online editor offers many tools you'll find in Photoshop, like the selection tools, brush tool, text tool, and more. You can also add filters, adjustment layers, and work with smart objects.
Photopea is compatible with many file formats, including PSD, RAW, AI, XD, PDF, Figma files, and standard file types, like PNG and JPG. The program also has a library of templates that you can use to start your project.
The software is limiting as it doesn't offer advanced features that you'll find in Photoshop, such as content-aware fill or the latest generative AI features.
Important Features
Layer-based editing
Blend modes
Filters and adjustment layers
Template library
Supports various file types
Quick Background Removal tool
Price
Photopea is entirely free to use. However, the free version contains adverts that can be distracting. To remove ads, you can sign up for the paid version, which starts at $5 per month, and you can choose how many months you want to sign up for.
8. GIMP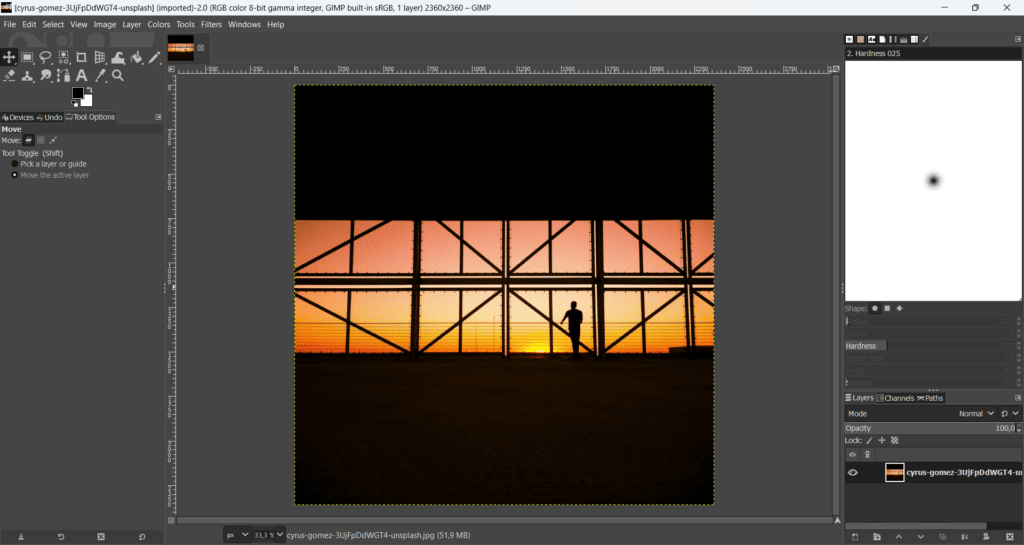 GIMP (GNU Image Manipulation Program) is a free, open-source image processor created by a dedicated team of developers. The open-source nature of the program means there may be some glitches, but any developer worldwide can bring updates and improvements to the program.
GIMP is available on Windows, macOS, and Linux as a desktop app. The program works with all the popular file types and includes layer masks, filters, color correction, painting, and enhancement tools.
The program is well-suited for photo editors and graphic designers because of the tool variety and plug-in options. This free alternative is fully equipped but lacks advanced features like AI-powered and automated background removal tools.
Important Features
Free and open-sourced
Desktop app
Layer-based editing
Filters and adjustment layers
Plug-ins and customization options
Price
GIMP is open-source and completely free to use. You can download the program from the GIMP website and find future updates and bug fixes here.
9. Adobe Photoshop Elements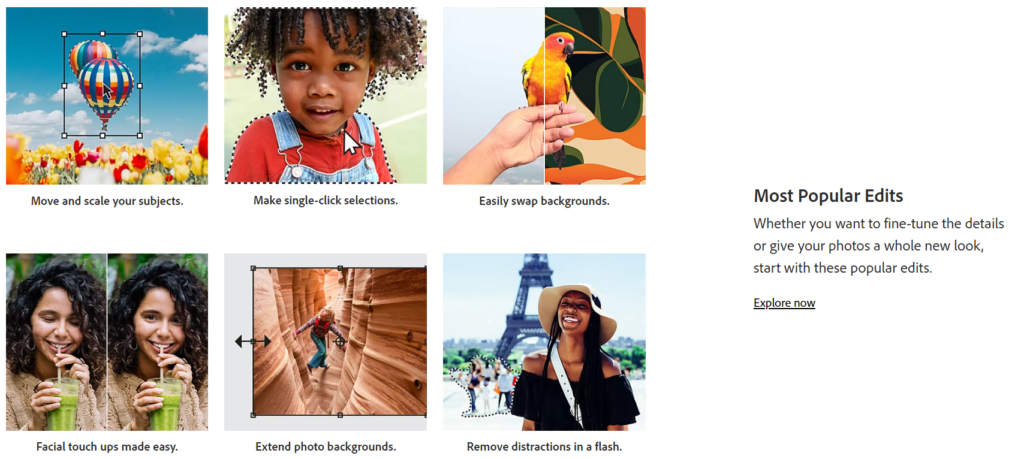 If you are not trying to get away from Adobe but are looking for a cheaper alternative, Adobe Photoshop Elements is an excellent option. Photoshop Elements is a photo editing app that is a more basic version of Photoshop. The program offers several useful tools and is much cheaper than Photoshop.
In Adobe Photoshop Elements, you can add filters, enhance images, work with layers, add adjustments, and most of the usual Photoshop tools. You can also access Adobe Sensei AI features to easily extend the background, change the background, remove objects, and more.
There is a template library and guided edits in Adobe Photoshop Elements, which makes the program well-suited for beginners looking for an easier learning curve and a lower price.
Important Features
Layer-based editing
Adjustments and filters
Adobe Sensei AI technology
Template Library
Guided Edits
Web and mobile apps
Price
Adobe Photoshop Elements offers a 30-day free trial, but you must buy the paid version afterward to keep using it. The program costs a once-off fee of $99.99.