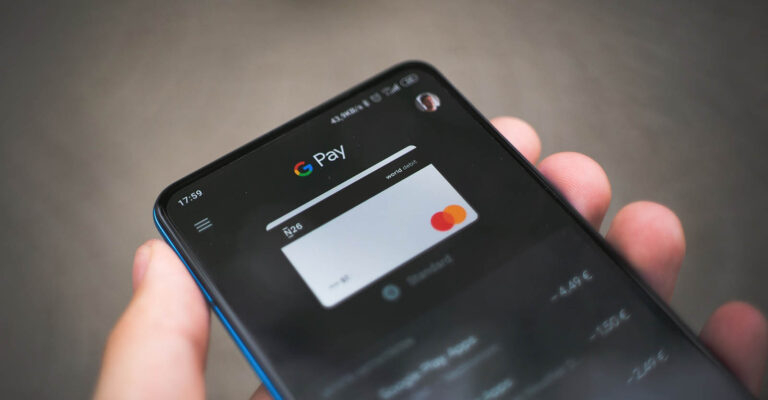 As a freelance graphic designer, you can't afford the luxury of having an accounting team working on your behalf. The task of keeping track of all the pending payments lies entirely on your shoulders. This can be a massive distraction from what actually matters, channeling your creativity to make the best designs.
Luckily, invoicing software can make the billing process more seamless. By offering plenty of payment methods, the invoicing software ensures that your customers will find the most convenient option that clicks with them, and you receive your payments quickly, so you can move on to your next projects.
Throughout this guide, I'll review some of the most popular invoicing apps on the market that will bring a breath of fresh air to your online payment network.
Without any further ado, let's dive into our list of the best invoicing software for graphic designers.
The 4 Best Invoicing Software for Graphic Designers in 2020
Allow me to walk you through my list of the best invoicing online software programs throughout this section with their pros and cons. Without wasting your precious time, let's jump right in.

1. FreshBooks
I've been using FreshBooks invoicing software for years! It delivers a well-rounded package with just the right set of features that freelancers seek. With its intuitive controls, you can easily customize your invoices, depending on different projects and clients. FreshBooks also comes with time tracking features baked right into the app to automatically calculate your fees based on the time you spent on a project.
I really appreciate FreshBooks' time-saving, convenient features. For example, you don't have to create a new invoice from scratch for your recurring clients. You can pull from your saved templates, which makes issuing an invoice just a couple of clicks away.
As a freelancer, you occasionally come across clients who delay payments. Well, with FreshBooks keeping tabs on any overdue fees and automatically adding them to the client's next invoice, you don't have to worry about losing track of your unresolved payments.
It's also worth mentioning that the app accepts payments in multiple currencies, paving the road between you and the global market. Furthermore, FreshBooks' iOS and Android apps provide real-time notifications once your clients receive and pay their invoices.
Pros:
User-friendly UI
Proposals creation right from the app
Organized clients' records
Collaborative work tools
Multi-language and multi-currency invoices
Comes with a tax calculator
Cons:
Entry subscription allows you to bill only 5 clients per month
Limited tools for invoice customization

2. Square
When compared to FreshBooks, Square might be missing some of the freelancer-dedicated features like time tracking. Nevertheless, you don't have to pay a monthly fee to send invoices and receive payments. This can be a game-changer, especially if you're still testing the waters with your graphic designing gigs.
Aside from online payments, Square allows you to accept in-person payments using its mobile credit card reader. As a freelancer, you might never meet your clients. However, having that as an option is a welcomed addition if you expand down the line and decide to have your own graphic design company.
Finally, I just can't wrap my head around how Square doesn't support ACH payments. Direct bank deposits are not an option when using Square's invoicing online services. This can be a deal-breaker for some designers who primarily depend on ACH transactions.
Pros:
No monthly fees
The perfect option for low volume freelancers
Comes with a companion mobile app
Cons:
Limited payment options
No time tracking features

3. FreeAgent
Though FreshBooks invoicing allows you to save templates, the stock options are limited. FreeAgent stands out among its competitors by offering various, highly-customizable templates that you can adjust to your heart's content. During my testing, I landed on an invoice that suits my work as a designer, and with some tweaks, I was ready to go in no time.
Furthermore, I applaud FreeAgent for its comprehensive reporting system. The infographics allow you to keep an eye on any trends to further expand your business.
It's not all pink and roses, as the entry subscription to FreeAgent's base features is pricey. You'd also have to pay more for extra features like multiple currencies and languages support, which can be a lot to ask for, especially if you're just getting started. Many of the additional features FreeAgent caps behind a premium subscription are included in FreshBooks' basic plan.
Pros:
Best customizable invoice templates
Informative reporting metrics
Cons:
Pricey entry subscription

4. Hiveage
Unlike Square, Hiveage leaves no stone unturned with its impressive catalog of supported online payment gateways. Paypal, Bitcoin, you name it, and it's probably under Hiveage's umbrella. It also accepts multiple currencies, offering your clients plenty of methods to carry out their transactions.
When it comes to pricing, I appreciate the approach Hiveage takes with its subscriptions. Across the board, all users can issue an unlimited number of invoices, even users using the free version. The price segmentation depends on your number of clients rather than the invoices issued. The free plan allows you to have up to 5 clients, easing your entry to the freelance market.
Before I wrap up my Hiveage review, you have to keep in mind that the app doesn't come with a tax calculator like FreshBooks. You'd have to take that extra step on your own or use another dedicated third-party app.
Pros:
Versatile payment options
Offers a free version with unlimited invoices
Collaborative work tools
Offers mobile apps
Cons:
Doesn't feature a tax calculator
Doesn't support mobile payments like Apple Pay
---
Final Verdict
After exploring some of the best invoicing software for graphic designers, I hope this article helps transform your business model as a graphic designer and streamline your payment channels. I believe FreshBooks checks all the right boxes for freelancers with its time tracking feature, decent invoice customization tools, and automation options.
Furthermore, multi-currency and language support seals the deal and helps deliver one of the most inclusive online invoicing packages. Finally, the intuitive user interface and organized in-app financial records are the cherries on top that sold me on FreshBooks.