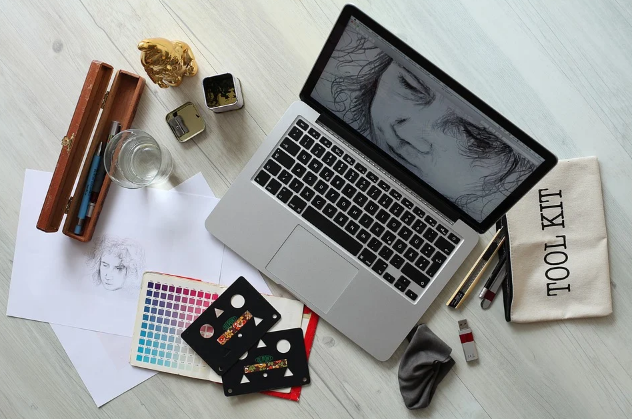 Having access to the best design assets and resources for your graphics does not only help you create eye-catching designs and better content; it also helps you do so quickly.
The good news is the internet is brimming with tons of design resources that can turn the most basic design ideas into pro-level finishes.
Whether you're looking for design inspiration, stock images, or some cool fonts, this design guide will nudge you in the right direction.
Image Editing Tools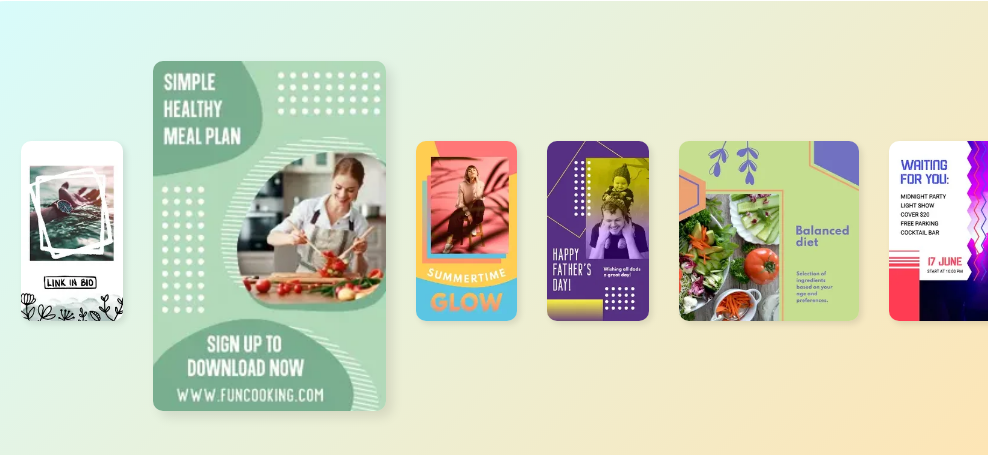 1. GIMP
Image manipulation is easy with GIMP – the free, open-source image editor. It comes with nearly every image manipulation tool an illustrator, graphic designer, or photographer could ever need.
Download the full GIMP software to your computer or install the extension on your browser to use the basic version.
Pricing: Free
2. Pixlr
With Pixlr, you can tweak your photos whichever way you want, right from your smartphone or browser.
The web-based program allows you to use most image editing features. You don't need to create an account to use the program's basic version (Pixlr E) or the advanced editor (Pixlr X).
Pricing: Free
3. Adobe Photoshop
Adobe Photoshop is arguably the gold standard when it comes to the most comprehensive image editing tool.
Use the online photo editing tool to create powerful graphic designs on the go right from your smartphone.
Pricing: 7 days free trial and subscription plans starting from $9.99 per month
Resources for Inspiration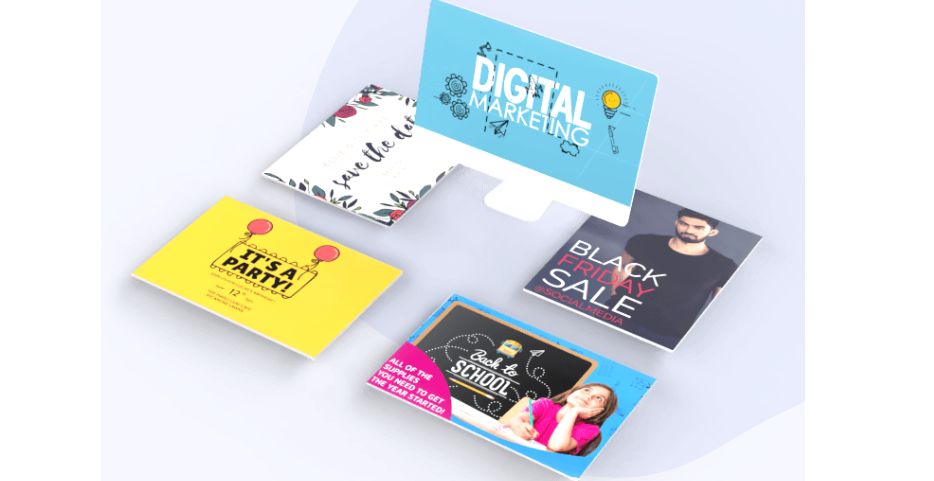 4. Design Wizard
Design Wizard is the go-to tool for many designers and web design pros when it comes to creating quick content effortlessly. Simply use the drag-and-drop editor to create amazing designs in a few clicks.
It offers a wide range of templates for landing pages, printed materials, banners, emails, logos, and even social media posts.
Pricing: Free and paid plans starting from $9.99 per month
5. Visme
Visme lets you create outstanding visuals from static content. Both teams and individuals can use the content design app for free.
The DIY design app offers easy-to-use editing tools to create interactive infographics, presentations, reports, printed materials, and more. It has a simple and easy to follow user interface.
Pricing: Free and paid plans starting from $15 per month
6. Canva
No design skills are required to use Canva – a web-based graphic design tool. The app gives you access to a countless number of customizable templates for nearly all graphic design projects.
Creating eye-catching designs with Canva is a matter of knowing how to drag and drop. Plus, you can use it on the go using your smartphone or access it through your browser. It receives good ratings for overall user experience.
Pricing: Free
Screenshot Tools

7. Lightshot
Lightshot is a cross-platform screen capture tool that offers a quick and easy way to capture and create unique screenshots.
Besides taking screenshots, you can edit the captured screen image using powerful editing tools. The software also allows you to select any image on your screen, find dozens of other similar images, and share your screenshots on the internet and get a link to it.
Pricing: Free
8. Collabshot
Instantly share screen-grabs and images with your team in real-time using Collabshot. In addition to quickly sharing screenshots through URL, the web and desktop application is a great tool for multi-person drawing and sketching.
Pricing: Free
9. ShareX
Go beyond screenshot and screen capture to a little bit of everything with ShareX. This tool is loaded with a vast number of editing tools and features it can leave you feeling a bit overwhelmed.
In addition to an easy-to-use image editor, the app has a scrolling capture feature, and it allows you to easily record your screen in GIF format. Plus, it lets you upload your edited work on Google Photos, Flickr, and more.
Pricing: Free
Resources for Stock Photos and Images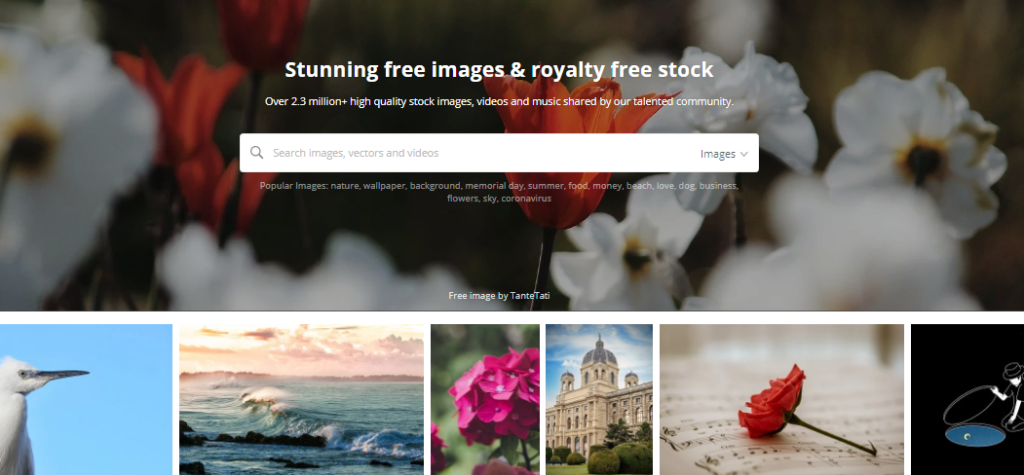 10. Pixabay
Pixabay is one of the largest collections of high-quality royalty-free stock photos. Download and use tons of vector graphics, illustrations, photos, videos, and music from the website.
You can use the content for both commercial and noncommercial purposes. The site is a community of creatives that promote the sharing of copyright-free images, so attribution is not required in most cases.
Pricing: Free
11. Picjumbo
Picjumbo is another huge database of beautiful stock photos. Designers are free to download and use high-resolution images, backgrounds, and photos for both commercial and personal use.
With new content uploaded monthly in many categories, premium members are likely to find almost any type of stock photo for their graphic design projects.
Pricing: Free and paid plans starting from $49 per month
12. Gratisography
Searching for whimsical photos? Download as much as you want from Gratisography. As you may have guessed from the prefix "gratis," the website offers free design resources, including photos and vectors in many different illustration categories.
Download, modify and use the images for both personal and commercial purposes without worrying about copyright restrictions.
Pricing: Free
13. Offset
Offset is a platform with a collection of authentic lifestyle content created by award-winning artists all over the world.
Now, graphic designers, photographers, and illustrators can tell amazing stories using premium, royalty-free photos.
Pricing: Starts at $249 per image
Websites with Free Source Files
14. 365psd
Grab a few PSD, vector, or graphic files from 365psd to give your design a professional look. Tons of high-quality PSD files are updated regularly, so you can have access to millions of free graphic resources for your design.
Pricing: Free
15. GraphicBurger
GraphicBurger is a pool of graphic resources, including vectors, website templates, PSD files, backgrounds, and more.
The best part is that you can freely use all the resources without worrying about copyright infringement.
Pricing: Free
16. Pngtree
Access millions of high-quality images and source files from the Pngtree site. This is one of the graphic design resources that offer unlimited royalty-free PNG images, templates, vectors, text effects, and backgrounds to paid subscribers.
You can also get a limited amount of daily downloads if you opt for the free version.
Pricing: Free and paid version starting from $59 for three months
Resources for Fonts
17. MyFonts
MyFonts gives you access to over 130 thousand professional fonts at your fingertips. There's hardly any font you won't find on the platform.
Besides being one of the largest design resources in terms of fonts, you can upload an image file to identify the font name on it or find something similar.
Pricing: Free and two sets of complete fonts from $29
18. Lost Type
Lost Type offers unique typefaces developed by contributors from all over the world. Look for modern typefaces on this platform if you want to include fonts in your design that will make your work stand out from the crowd.
Pricing: Pay-what-you-want type payment plan
19. Font Squirrel
Font Squirrel offers high-quality typefaces in easy-to-use formats. In addition, you can find free fonts on the platform.
The website allows you to identify fonts and generate web fonts, too.
Pricing: Free and purchases started from $30
20. Dafont
Finding quality freeware is usually an uphill task, especially if you want to create great design projects. Dafont raises the bar by offering professional and eye-catching typefaces for free.
Not only are the fonts beautiful, but they work for both Windows and Mac operating systems.
Pricing: Free
Resources for Icons

21. Flaticon
With over four million vector icons and counting, Flaticon is perhaps the largest database for free icons.
You can easily insert any icon font into your graphic design project. They come in different formats, including PSD, PNG, EPS, SVG, and more. Go premium, and you can use the icon font without attribution.
Pricing: Free and a subscription plan of 9.99 EUR/month or 7.50 EUR/month for 12 months
22. Noun Project
Noun Project is an exciting collection of icons and art-quality photos for your design project. You can use all the icons and photos for free with the required attribution unless you opt for one of the paid plans.
The NounPro Unlimited plan allows you to edit the color, shape, and background of icons.
Pricing: Free and paid plans starting from $2.99 per month
23. Icons8
Icons, photos, illustrations, and even music can all be found in one of the most deceptively simple design resources available – Icons8.
Purchase a plan to remove the attribution requirement or use the design assets for free and include a link to Icon8 in your work.
Pricing: Free and subscriptions starting from $13 per month
Mockup Tools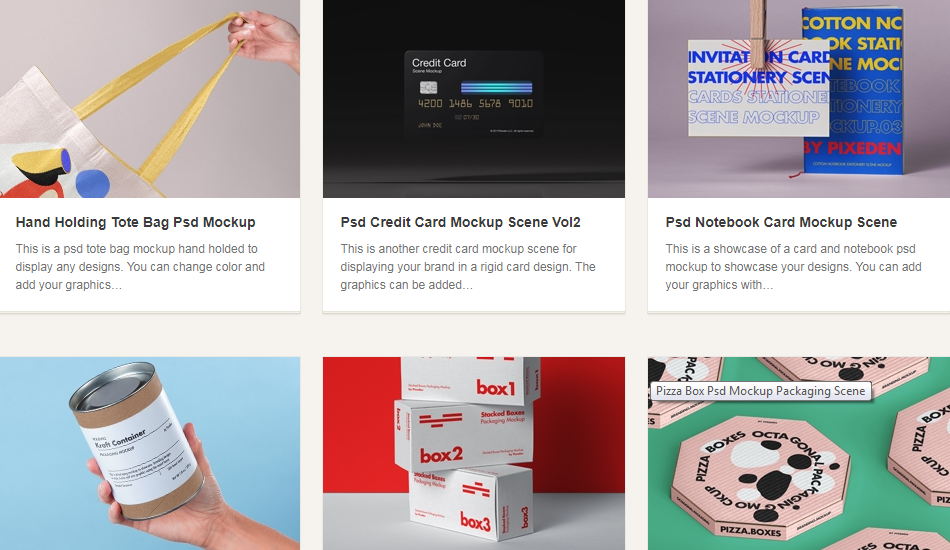 24. Pixeden
Pixeden is has a large collection of excellent quality templates for mockups. Take your pick from backgrounds, objects, and textures to tell the story of your brand.
Pricing: Free and $6 a month for premium files
25. Shotsnapp
Create stunning mockups for your website design or apps using Shotsnapp. The web-based tool is incredibly easy to use. It lets you create and download pro-level mockups with a few simple clicks.
Pricing: Free and $36 for Pro access per year
Conclusion
Explore these remarkable design resources and take your creativity as a graphic designer to the next level. Keep this list close by, and you'll never run out of design inspiration or resources for your next graphic design project.