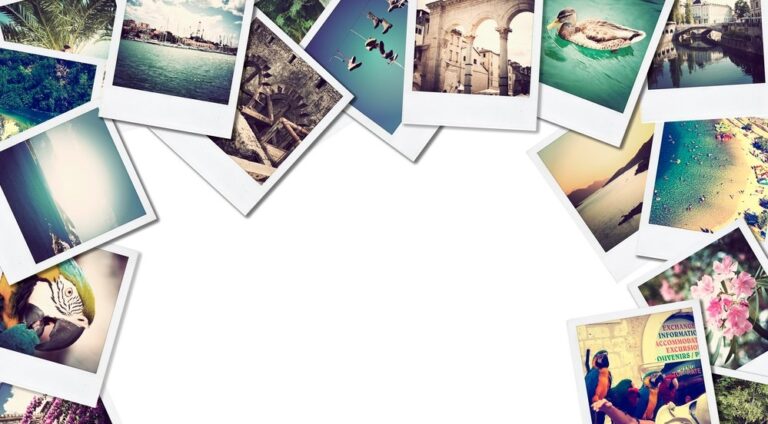 This quick article compares two popular image hosting sites, highlighting their major features. In the end, you should be able to figure out which option is best for you, depending on your preferences. Let's begin!
Flickr
Flickr is a go-to social network for photo records. It isn't just the place to upload, organize and store all your DLSR high-resolution shots, selfies, or candids from your smartphone. It is also a place that lets you connect with and participate in a massive community comprising amateur and professional photographers.
On Flickr, you can easily find tons of photography from the British Monarchy, the White House, as well as other major institutions.
Flickr provides users with 1 TB of online photo storage. Uploaded photos get automatic tags to complement their content. For example, if you upload a photo from a beach, it will be automatically tagged a beach. The same process works for birds, a group of people, and just about any other thing you can think of.
Flickr offers a Pro account that costs $6 monthly or $50 per year. The Pro account provides users with ad-free viewing, unlimited photos and unlimited photo storage space, and a unique desktop auto uploader.
Registering and Setting Up
Flickr has seamless integration with Yahoo. That means if you have a Yahoo account, you automatically have a Flickr account, too.
Users who do not have a Yahoo account can sign-up for the 1 TB free account version. Keep in mind that Yahoo requires a mobile number to create a Flickr account. While this might be a little bit frustrating, there are claims that Yahoo does this to prevent spammers from infiltrating Flickr. It can also be a great way to stop others from gaining access to your account.
The Flickr Pro account provides you with analytics on each of your pictures. It also gives you a 20% discount on the Creative Cloud Photography plan by Adobe, which also includes Photoshop and Lightroom.
Additionally, your account gets a PRO designation right by your name so those who see your profile are likely to take you more seriously.
Features
Video
While Flickr is primarily an image platform, it allows users to upload High Definition video clips. The idea behind the video feature is to offer something different from YouTube-style videos. The Flickr video feature is called "long photos". A recent update to the platform now allows long photos to be a bit longer. So you can upload up to 3 minutes of video clips. There aren't any limits on how many video clips you can upload.
Tagging, Maps, and Faces
It is possible to apply tags and attach names to images during the uploading process. Also, you can add tags or edit them on the photo page.
Flickr also goes a step further to remember your previous tags, so you can easily add them again by clicking on the tags when you upload a new picture.
You can also use photo editing and management programs such as Lightroom and iPhoto to transfer the tags that you have applied on those applications to Flickr. Once your photos are tagged, visitors can easily find them when they run simple searches on the site. This makes it a lot easier to find all the photos with your tags.
Each photo page comes with a location field. You can click the location field and add the photo to your map if it hasn't already been automatically added by the built-in GPS in your camera. If you would like to add a photo to your map, all you have to do is drag the pointer to the location where the image was taken. If the image already has a bit of location information embedded in it (something typical for most pictures taken with a smartphone), Flickr has a map that will offer up the exact location where the picture was taken.
While Flickr does allow users to assign People tags, the tag feature is a lot more limited compared to what you would get on Picasa or Facebook. For example, it doesn't have a face recognition feature. What you have to do as a user is simply tell Flickr that the image you are uploading has a person in it.
Search
Flickr provides an updated search feature powered by new search algorithms. The new algorithms help you find photos more accurately using the same image intelligence as the automatic tagging feature. You can also access advanced options that enable you to filter discovered pictures by orientation (landscape or portrait), size, content type (video or photo), and color.
Imgur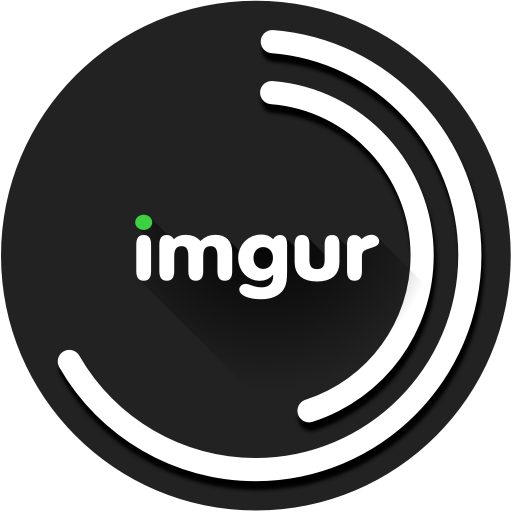 For quite a while, when most people thought of social media photo platforms, Instagram and Flickr always came to mind. This was the case until Imgur came on the scene and quickly became the top choice for free image hosting service for many people. This is especially the case for those looking to host viral images that appear on Twitter and Reddit.
A quick search on the internet will show that Imgur links are on almost every website. The use of the platform is so common that it also has a smartphone app.
Flickr is an image hosting site for both amateur and professional photographers. Over the years, it has created a niche for itself as the go-to app for memes. Imgur enables you to easily browse viral images on the internet.
Features
Interface
Imgur has a simple interface that is designed to be user-friendly. You don't have to create an account to browse the site, however, you will need to create one if you intend to upload an image file.
Here is one of the major differences between Imgur and Flickr. Flickr focuses on still images and long photo formats while Imgur leans towards meme GIFs.
Imgur also makes use of tags with the home screen. This lets you search for just about any tag you want. There is a "Most Viral" section that houses the most viral pictures, GIFs, and memes available. There is also a "Newest" section that shows you the most recently updated images.
Here's is something to be aware of if you are considering Imgur. The platform does have the occasional "lewd" meme or image. This is why a professional photographer looking to showcase image quality will tend to stay away from the site.
Member Features
As stated earlier, you can share or download just about any image without signing up for an account. However, if you want to engage Imgur's active community, the only way to do so is to get an account.
Keep in mind that all Imgur accounts are free. The website doesn't have a tiered plan like what is available on Flickr. Everyone gets the same account with the same privileges.
Imgur also has an app that allows you to access the site on the go. On the app (as well as the website), you can vote up an image using an up-facing arrow. There is also a smaller, less prominent arrow that lets you do the opposite.
Next to the up-vote arrow is a heart that lets you add an image to your favorites when you click it. You can also add comments. Comments on Imgur are limited to 140 characters to ensure the focus is on the photo rather than the user's words.
While Imgur has an app, uploading images from your phone is not an option but is something you can do with Flickr. And this can be a bit frustrating as that means you will have to log on from your computer to upload your images. Also, the app doesn't let you search images. You can only browse images on the app.
Conclusion
Ultimately, you get to choose what image sharing site is best for you between Flickr vs Imgur. Overall, Flickr is an ideal Imgur alternative if you want more functionality for the price. On the other hand, Imgur is more suitable for memes and GIFs.