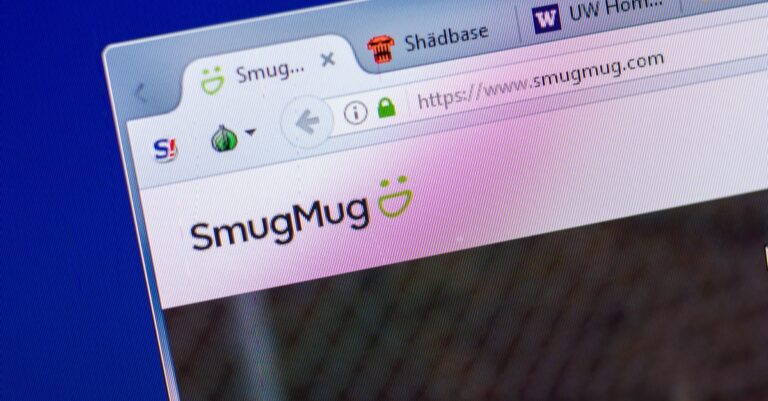 SmugMug is one of the top photo-hosting sites that provide security and privacy for published images. With SmugMug, you can get both gallery-level and account-level passwords. Also, it allows users to hide galleries that they want to keep private. No doubt, SmugMug is a comprehensive solution to photo sharing and storage.
That being said, you can enjoy similar benefits from other image hosting sites without committing to a subscription plan. This article will show you a handful of free SmugMug alternatives that can get the job done.
Let's get started.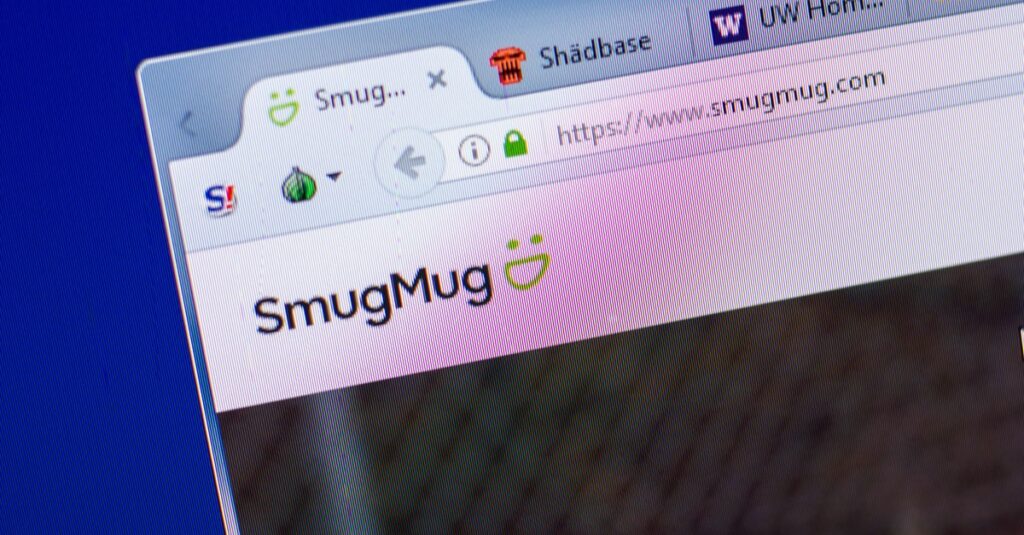 Tuxpi
Tuxpi is an online photo editing program that comes with advanced tools. It allows users to efficiently and quickly edit images.
Users can change colors, add a variety of text styles, and create montages. The photo editor lets users edit photos using various effects. They can also add pre-installed frames.
What's great about Tuxpi is that there isn't any need for an additional download. The software works in a web browser.
When it comes to the feature list, you can edit borders, create image posters, resize or crop images, and even upgrade image pixels. The software lets you attach funny characters and art to your images. Also, you can draw pencil sketches, make image reflections, add Lomo effect, whirl photos, and a lot more!
In addition to these, Tuxpi has many other advanced features such as wall paintings and photomontages.
UltraIMG
UltraIMG is another free image hosting site that supports nearly all the image file formats currently used in the photography world. These include PNG, GIF, BMP, JPG, and more.
Here's something thing to keep in mind if you are considering UltraIMG. The site offers smaller storage space that allows a maximum of 10 MB of image upload.
Apart from this limitation, UltraIMG is generally considered one of the best platforms to upload and share images between friends.
UltraIMG has two systems when it comes to uploading images. The first is the traditional drag-and-drop system where images are uploaded with the 10 MB limitation. The other option to upload and share your image is by providing direct image links and BBCode to HMTL thumbnails.
There are a couple of intuitive features available on UltraIMG. These include hotlinking permission, unlimited free storage, and a simple interface. The site also allows users to create galleries and image albums.
It also offers content listing, support for numerous languages, shareability on social media networks, and of course, the ability to create a unique username.
Pixlr Express
Pixlr Express is an extremely powerful photo editor that lets you resize, fine-tune, and crop just about any image.
The application has over two million combos of overlays, borders, and free effects that allow you to personalize your images as much as you want.
Pixlr Express is designed for professional photographers looking to transform their pictures into masterpieces at no cost. The photo editor allows users to edit an unlimited number of photos, apply filters, change backgrounds, add effects, and of course, share the resulting work with others.
With Pixlr Express, you get an Auto-Fix System that streamlines the entire process of balancing colors to a single click. This also lets you adjust the lighting conditions of the picture to make it better.
The ability to easily adjust the brightness and contrast of photos and images is one of the major reasons Pixlr Express stands out from other options.
ImageShack
This is a platform dedicated to image sharing and hosting. On ImageShack, you can upload your entire photo album and share it with your friends and family.
It is undoubtedly a great platform to host your images, as it takes little effort to upload and share.
Although the platform focuses more on image hosting and sharing, it also allows you to edit images too. The design tools may not give pro-level editing programs a run for their money, but they certainly make ImageShack fun to use. At least, you won't be sharing dull images.
ImgBB
ImgBB is a web-based photo hosting app that lets users upload and share images with no limitations. It is one of the widely-known free SmugMug alternatives.
The software uses an easy-to-use drag-and-drop feature, where you can simply drop your images anywhere on the screen and begin uploading.
ImgBB also supports BBCode, HTML thumbnails, and direct image links. This means you can easily host your pictures and share them with others.
One attractive feature of this photo-hosting solution is that there is a plugin that lets you host and share images on other websites. To access any of these features, you will need to register with your name and a valid email address.
Photobucket
Photobucket is another free alternative to SmugMug. The photo-hosting platform is not only a great image-sharing application, but it can also be used for editing. Users can upload their pictures, edit them, and add effects, among other things.
Currently, there are over 100 million users of Photobucket, and the service hosts more than 10 billion images in its library! This shows how popular the platform is. Users can easily upload videos and pictures of all file formats.
imgChili
imgChili is a free image-hosting platform available to use on macOS, Windows, Linux, and the web. You can enjoy unlimited uploads to the platform, and thanks to this unlimited storage, there is more than enough room to accommodate all your images.
The good thing about imgChili is that users can earn revenue from their images besides sharing them with friends.
This powerful image-hosting solution has nearly all the necessary tools you can expect from a top SmugMug alternative. It offers an impressive image organization service, as it lets you categorize your images into folders. This makes it easy to quickly identify and share images with others.
Smilebox
Smilebox is an online platform that enables users to edit cards, invitations, wish cards, and of course, images or photos.
With Smilebox, there are no restrictions or limitations on how you can edit your photos. Plus, sharing your original or edited photos is pretty straightforward.
The platform's editing tools provide advanced and professional-looking finishes and touches, making it one of the great SmugMug competitors.
But that's not all.
Smilebox also has an amazing music and animation market, where users can find the right tools to increase the message power of their photos and images.
500px
500px is a free online photo-trading site that allows users to easily buy, sell, and share images.
When it comes to reputation, 500px is seen as one of the leading places to host the best images. The site lets you show your masterpiece to a willing audience.
If you are searching for one of the best SmugMug competitors that allows you to download high-quality images, you might want to consider 500px. You can also get licensed and royalty-free images from the 500px market store.
Tabday
Tabday is a unique online photo sharing and organizing application. It enables users to organize their images using a calendar mode. Users can upload as many images as they want from their library. It is even possible to share the entire album securely with friends.
Tabday offers a cloud storage service, so you can store your images securely and safely without worrying about unauthorized access or losing your images. Plus, you can access and share them at any time with just about anyone, regardless of their location.
CamJamm
CamJamm is a great SmugMug alternative. In addition to being free, it also allows you to share videos and images. It is one of the easiest ways to share videos or even an entire photo album.
Users can create photo albums to share later, and when it comes to sharing, there are no limitations at all.
CamJamm is a platform that inspires intuitive designs and videos. The application also has seamless integration with Google Drive.
Conclusion
Keep in mind that these are only a few of the many SmugMug alternatives that are available for free.
While all of the alternatives on this list work just fine, it is important to choose the option that has the best features for your specific needs.
It is easy to dismiss many of these hosting sites that offer a free account, but experience has shown that many of them offer impressive services, and in some cases, they are offer features and customization options similar to many paid sites.