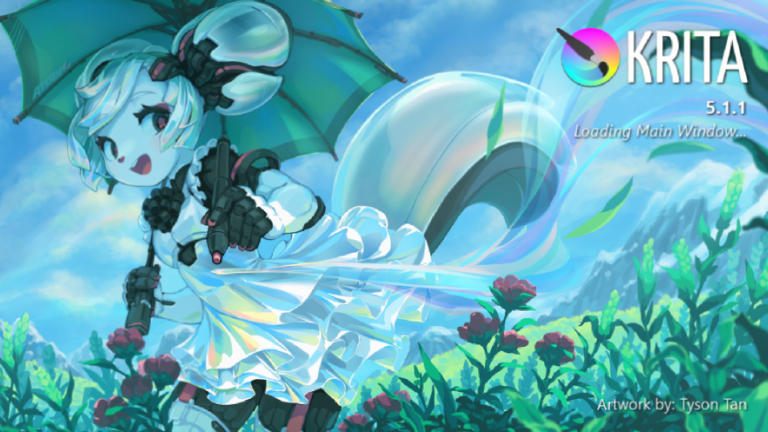 Krita is a free, open-source digital painting and illustration program for digital artists and designers. The program is primarily used for digital drawing and has animation capabilities. Whether you are a professional or aspiring digital artist, a freelance artist, or just interested in digital art, you may be looking for the best program for your needs.
As a free program, Krita has benefits for amateur digital artists. However, if you plan to sell your work or design professionally, the program may be wrong for you.
Krita is not your everyday design tool to edit images like programs such as paint or Canva. It is also not equipped for more intensive photo editing tasks that programs such as Adobe Photoshop can handle. If you primarily want to edit pictures, you will need to consider other free or paid tools for this purpose.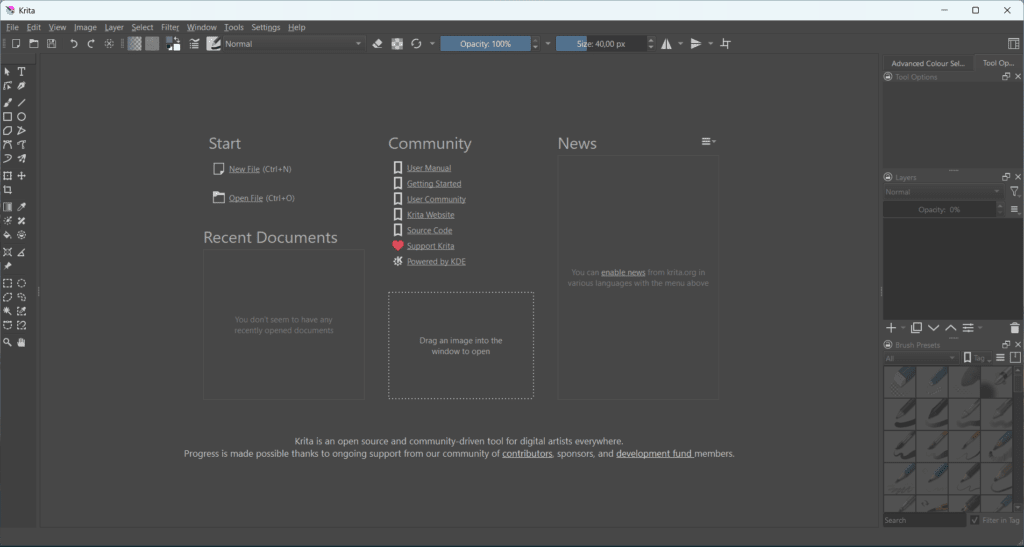 Kritas Pros and Cons Overview
If you are deciding whether to download Krita to use for your digital drawings, here are the pros and cons of the program.
Advantages
A free program with no additional costs
Open-source with a small but dedicated community of developers continuously updating it
Expansive brush selection
Ability to load and create custom brushes
Relatively simple and easy interface
Layer capabilities
Customizable interface
Good animation tools for a free program
Blending mode functionality
Disadvantages
It's a lesser-known program, so it contains fewer resources and tutorials for learning purposes
Not as feature-rich or powerful as paid alternatives such as Clip Studio Paint or Adobe Illustrator
Krita may be slower and crash more frequently on older computers
A lack of documentation and tutorials on the latest upgrades and updates, which can be pretty frequent
The Text Tool is lacking in capabilities and is tedious to edit and manipulate text on the page
Who should use Krita?
Krita is available on Mac, Windows, and Linux and is suitable for amateur and professional digital artists. However, professionals will find some limitations when producing artwork to sell or use in professional products.
Creators can use the program to assist their work and speed up specific workflows if used alongside paid professional software such as Adobe or Corel products.
Krita offers many tools and features to create high-quality artwork, from digital drawings to basic animations. The program is best suited for anyone seeking a free alternative to professional paid programs.
Krita is a highly customizable program, allowing users to tailor it to their needs and make the most out of the program.
The program has a simple-to-use interface: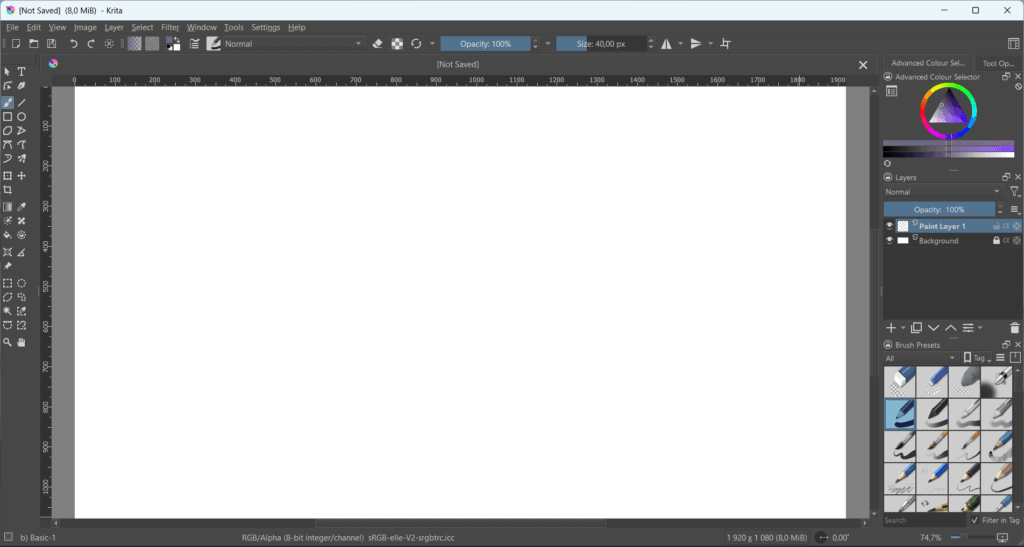 There is a vast range of brush presets to use: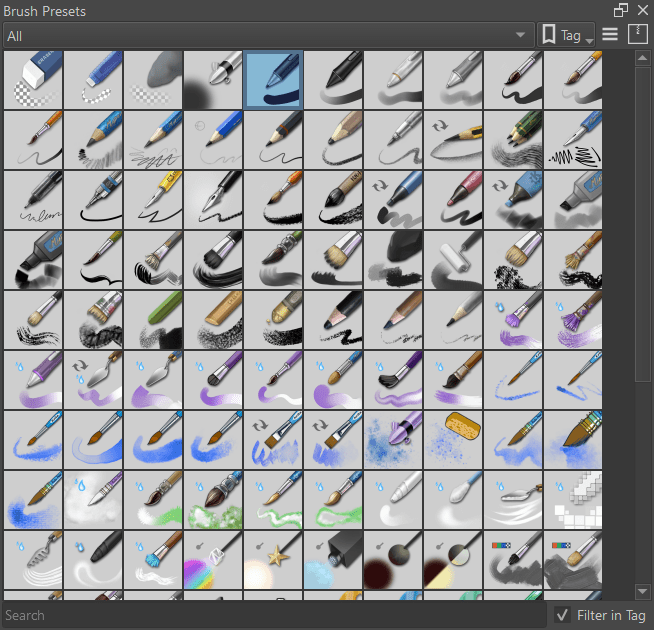 You can switch the workspace depending on your workflow, such as using the animation workspace: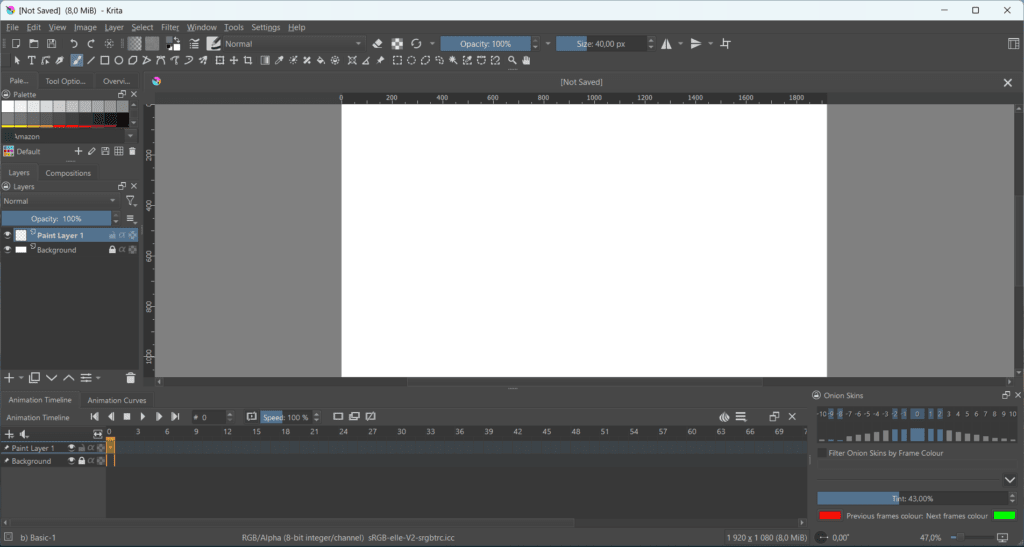 Krita allows you to work with layers to create composites: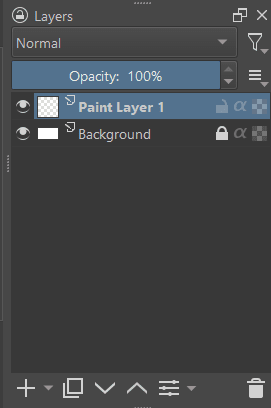 Who should look for an alternative?
Professional artists looking for powerful and feature-rich digital illustration and painting software may need to consider paid alternatives, such as Adobe Photoshop, Animate, Illustrator, Corel Painter, or Draw. These programs offer more tools, features, and drawing capabilities than Krita and are more widely used in professional spaces.
If you are proficient in digital drawing and want to create high-level professional products, you will need to consider more robust software.
Creators who want to work with images to edit, manipulate, and create composites will need to look for an alternative such as Adobe Photoshop, Lightroom, Affinity Photo, or Canva.
Kritas Compatibility
Krita runs on different devices, such as Mac, Linux, Android tablets, and Windows. There is also a mobile app in beta. The program supports various file formats, including PSD, which is the standard format used in Adobe Photoshop.
Krita also supports other common file formats such as TIFF, PDF, JPG, PNG, RAW, and BMP. Krita can handle vector graphics and offers a range of vector tools for you to use when creating and editing vector art.
Community and learning resources
In 2021, people downloaded Krita 5,637,579 times from the official download page, which doesn't account for people obtaining the program from other sources. This gives you an idea of how many users Krita has. While the numbers are not as high as Photoshop, there is still a large community of Krita users.
There is a small but dedicated community of Krita users and developers who constantly work to improve and update the software and create downloadable plugins. Several online forums and communities are devoted to Krita, allowing users to ask for help and share tips and tricks.
The forums and communities also serve as a platform for users to share their artwork and discuss different techniques they use with Krita.
The Krita website also has several tutorials and documentation to help users get started. However, as Krita is less well-known than some competitors, it may have fewer learning resources or tutorials available.
Is Krita Free?
Yes, Krita is completely free to use for any amount of time. It is open-source software and does not require any payment or subscription. The open-source feature also means that developers worldwide can add improvements to the software and help upgrade and update certain features and elements.
Do professionels use Krita?
Yes, Krita is used by many professional artists, illustrators, and animators. The vast array of tools, filters, and features lets users create high-quality digital art. While Krita may not be as widely used as some paid alternatives, it is still a popular choice among many professionals in the industry.
Some professionals may feel they need more support in certain aspects, such as the animation features, and may need to move on to paid alternatives. However, the program can also be used as an addition to other programs for a faster workflow.
Alternatives to Krita
If Krita doesn't feature the right tools for you or you want to try out other programs, there are several alternatives to the software. A few alternatives to try out include the following:
Procreate
Procreate is a digital painting and illustration app designed for iPads and has an iPhone version called Procreate Pocket. The program offers a wide range of tools and features for users to create digital paintings and illustrations.
Some of the useful tools in the program include brushes, layer capabilities, and color correction options. It is a paid app with a small one-time fee of $9.99, and it offers a free trial.
Inkscape
Inkscape is a powerful free, and open-source design program capable of creating scalable vectors. You can use it to create and edit vector art, such as illustrations, business diagrams, line art, professional logos, and complex drawings.
The program is compatible with multiple file formats and has many tools and features for creating and editing vector graphics.
Clip Studio Paint
Clip Studio Paint is a digital painting and illustration software widely used by professional artists to create 2D animation, illustrations, comics, and digital drawings.
The program has a wide range of tools and features for digital creatives, such as advanced pen and brush tools and support for multi-page comics and designs. The program is paid software, but there is a free trial available, and the program is supported on most devices.
Adobe Illustrator
Adobe Illustrator is a robust and powerful vector-based illustration and drawing program that is available as a separate program or a part of the full Adobe bundle. The program requires a paid subscription to use and is costly for beginner digital artists.
However, the program is well-equipped with drawing tools and features that allow users to create professional, industry-standard graphics for animation, comics, and many other creative elements. The program is available on Mac and Windows as long as your system has the right requirements for the software.