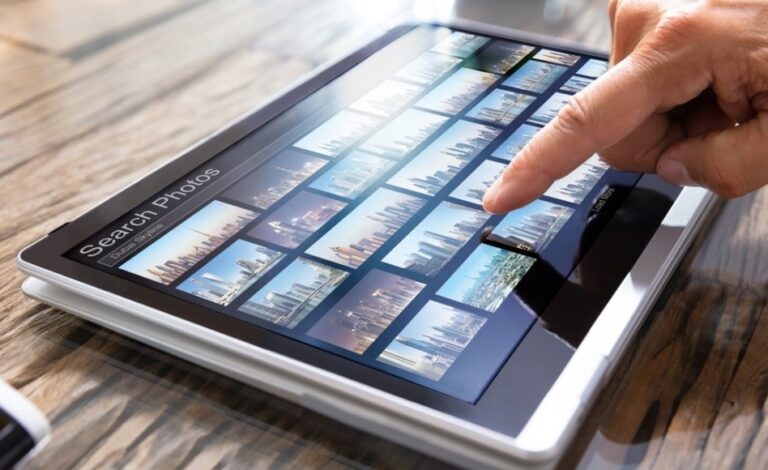 When it comes to stock photo managers, there are four top stock photo websites to choose from. These stock photo managers are also called microstock agencies, as they sell royalty-free images at low prices.
Microstock can be one of the most efficient stock photo purchasing models because they allow users to buy from a wide range of high quality images. These can be used for editorial, commercial, or even personal projects.
This article will highlight the top four stock photo managers available. These offer a large library of images and are reasonably priced.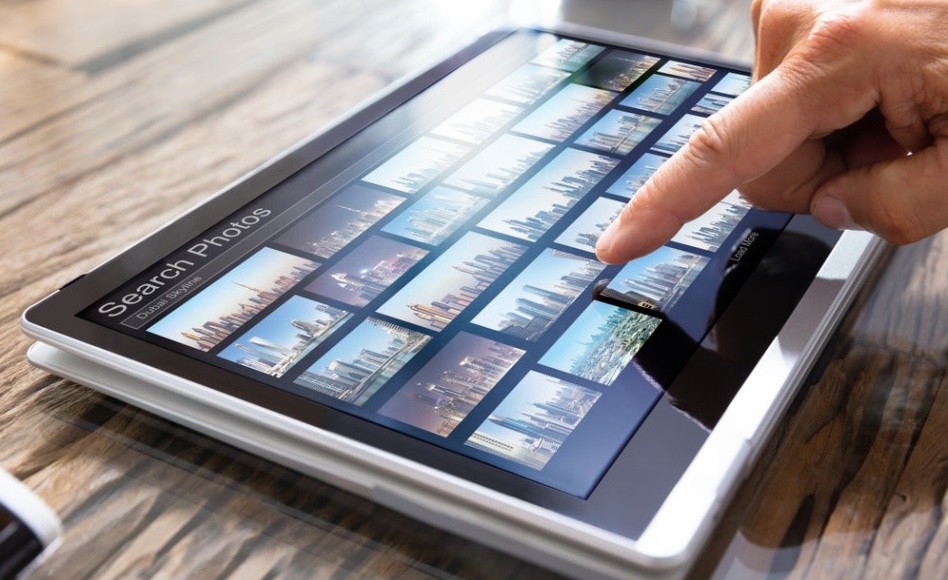 1. Adobe Stock
Adobe Stock is, no doubt, a graphic designer's best friend! As you probably have figured out from the name, it is an Adobe-owned stock photo service designed using Fotolia's photo library.
This stock photo manager fully integrates into Adobe's Creative Cloud platform, which provides access to more than 80 million stock pictures right from Adobe's suite of design apps. This helps streamline the entire process and saves a lot of time and effort.
Adobe Stock uses only a subscription model to sell its images. You can get a monthly plan of three image downloads at $30, which is $10 per image. Users who prefer a yearly plan can choose to get 10 image downloads per month for the same monthly fee.
Additionally, there are bigger plans for users looking to download more images, with 40, 350, and 750 image download plans available. These plans can be paid monthly or yearly with a price ranging between $80 and $250.
2. iStock
iStock is known mostly as the first stock photo manager in the world. The trailblazer was previously known as iStockphoto. It created the micropayment method for users to get royalty free photos. The payment model is one that most stock photo managers all over the internet have adopted today.
iStock has been in the stock photo manager business for more than 20 years and sells images on-demand using credit packs as well as subscriptions. Here's how credit packs work: the larger the pack, the lower the price per high-quality image.
iStock is famous for having a well-curated library that houses millions of images grouped into major collections. While it has tons of images, you can use the search feature to easily find the right image for your projects. Alternatively, you can browse images via categories.
The stock photo manager splits its library into two collections, namely, Essentials and Signature collections.
The Essentials collection houses budget-friendly yet high-resolution photos that can be used for marketing campaigns. Users can buy sole stock images using one credit. This can cost anywhere from $8 to $12, depending on what credit pack you want to buy.
Alternatively, you can get a subscription plan for the Essentials collection. You can choose anything from 10 to 750 images to download per month and pay either for the entire year or monthly.
It is important to note that there is a correlation between how large the plan is, how long the commitment is, and the image cost. Users can select any plans from $29 to $200 per month, meaning you get commercial quality images for as little as $0.21.
The Signature collection provides the best images that not only have higher commercial potential but are also exclusives. Buying these images on-demand usually costs three credits per image. This can range from $24 to $35, depending on the credit pack purchased.
There are also subscription plans for the Signature collection that provide access to the Essentials collection. The subscription packages maintain the same download volume as the Essentials with only a change in the prices, starting from $70 to as high as $400 per month. What this does mean is that you can purchase exclusive high-quality images for just $0.43 per image.
3. Shutterstock
No list of stock sites is complete without mentioning Shutterstock, and it is not difficult to see why. Shutterstock is one of the earliest stock photography websites to hit the internet, and most importantly, it is an outstanding one.
The site has the biggest stock photography library found anywhere, with a collection of more than 190 million files.
It is easy to assume that with so many files in its library, Shutterstock will be full of many low-quality images. But nothing could be further from the truth! The site has very strict technical standards to ensure that only the highest quality content is uploaded and added to its library.
Considering that there is so much content to go through, it is not surprising that Shutterstock has a useful search feature to navigate its photo management. This helps you to easily run a quick search for the most suitable image for your content.
When it comes to pricing, you can purchase license-free stock images on-demand using image packs. The cheapest is offered at $49 for 5 images. You can also buy 25 images for $229. What this means is that you can pay anything from $9.16 to $9.80 per image. This is a little on the high side, but the big draw has to be Shutterstock's subscription plans.
You can get monthly plans with image download limits of 10, 50, 350, and 750. These plans can be paid for monthly or yearly. The cheapest plan is $29 for 10 images, while the 750 images download is priced at $249. When you calculate the cost, you end up spending just $0.22 for each high-definition stock photo you download.
4. Stock Photo Secrets Shop
Stock Photo Secrets Shop is a budget-friendly stock agency. It is built to specifically cater to SMEs.
This stock photo website provides more than 5 million royalty-free images, allowing users to buy them under flexible packs and plans that can fit into just about any budget.
Stock Photo Secrets Shop is an excellent choice for users looking for stock photos and images to use for posts on various social media platforms or blog posts.
Purchasing images from Stock Photo Secrets Shop is a straightforward process. You can buy on-demand using image packs. The price tier begins at $39 for 5 images and can go up to $360 for 100 images. What this means is that individual images can cost anything from $3.60 to $7.88.
If you prefer a subscription plan, you can purchase the popular 99club plan that offers 200 downloadable images for just $100 per year. It is an extremely flexible plan for users who do not perform too many downloads but would prefer to have a year-round plan instead of constantly paying for image packs each time they want to use images from the site.
Users can also access monthly plans that come with download limits. The cheapest plan provides 25 images at $35. The most expensive plan provides 500 images for $110. This is a great plan for those who typically use a lot of photos and images. With monthly subscriptions, you can get high-quality images for about $0.16.
Conclusion
The internet is packed with tons of stock photo managers but finding the right one is essential if you do not want to throw away money on low-quality images for your projects.
The options on this list offer some of the best quality images. And the pricing plans are fairly reasonable.