Did you know that you could crop pictures in Microsoft Word? Most people know that you can add an image to the Word document but what if you want to eliminate extra pixels from that picture? Do you have to use an external image manipulation program like GIMP or Adobe Illustrator?
Well, you could, and that is advisable if you are a technically gifted individual with a flair for graphic designs. However, if you want something simple and don't want to go through the entire process of editing the picture in a different program, saving it, and then importing it to Word, you could simply learn how to crop a picture in Word.
The beauty of it all is that the entire process is much simpler than you would think. Also, Word has a host of options that allow you to manipulate the image in a number of different ways that could bring out your more creative side without needing a software engineering degree as some programs would.
With that in mind, here is a simple step-by-step guide on how to crop a picture in Word.
In this step-by-step guide, we will review how to crop a picture in Word. The steps are as follows: 1) insert your image, 2) crop the image, 3) drag your borders to crop, 4) click enter and save.
Total Time: 12 minutes
Insert the Image into the Word Document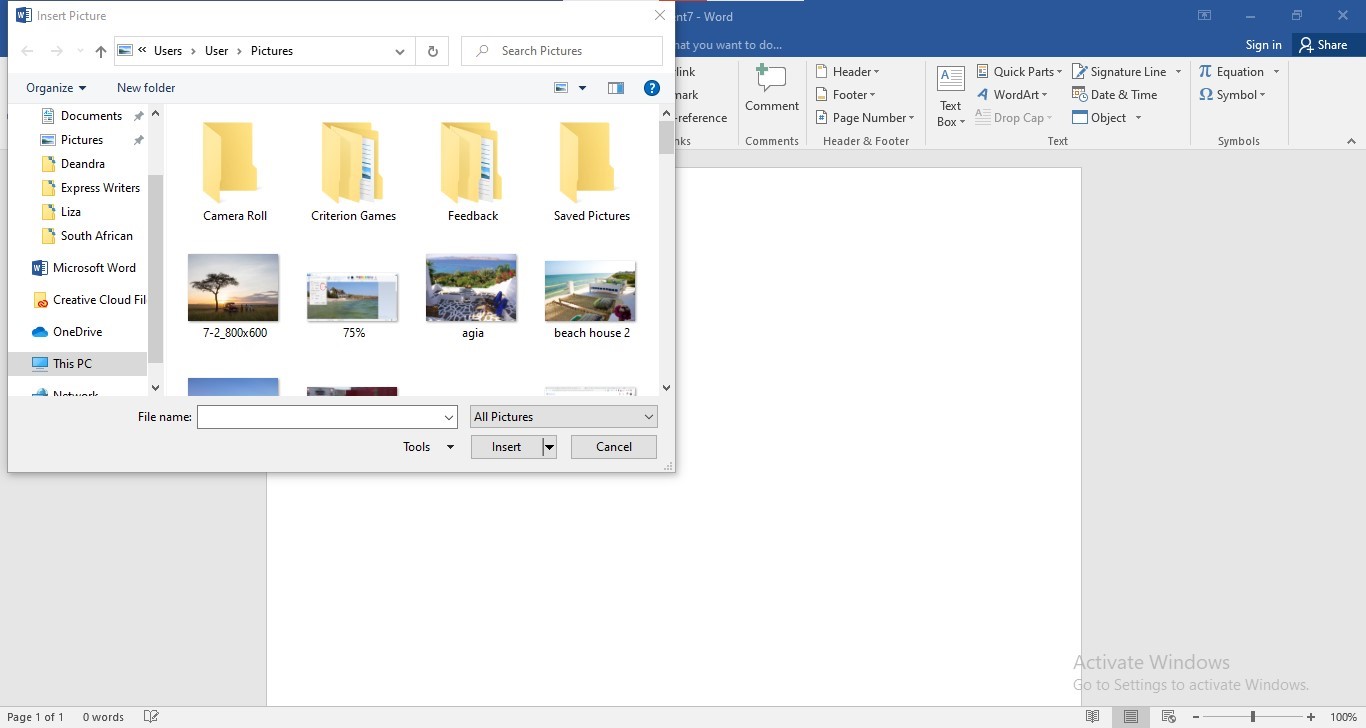 The first step is to insert the image you want to crop into the Word document you are working on. This process is fairly simple and doesn't deviate from what you do on a day-to-day basis.
Here's what you need to do:
- Open a new Microsoft Word document (or simply use the one you are working on)
- At the top of the document, there is a toolbar with "File," "Home," and "Insert" listed in that order
- Click on "Insert"
As you can see, once you open the "Insert" option, you will get a host of sources from which you can get multiple images you want to crop.
Since you already have one in mind, there is a good chance that it already exists in your hard drive. In that case, simply click on the "Pictures" option, and you will get a window that looks like this:
Crop the Picture with Crop Tool on the Toolbar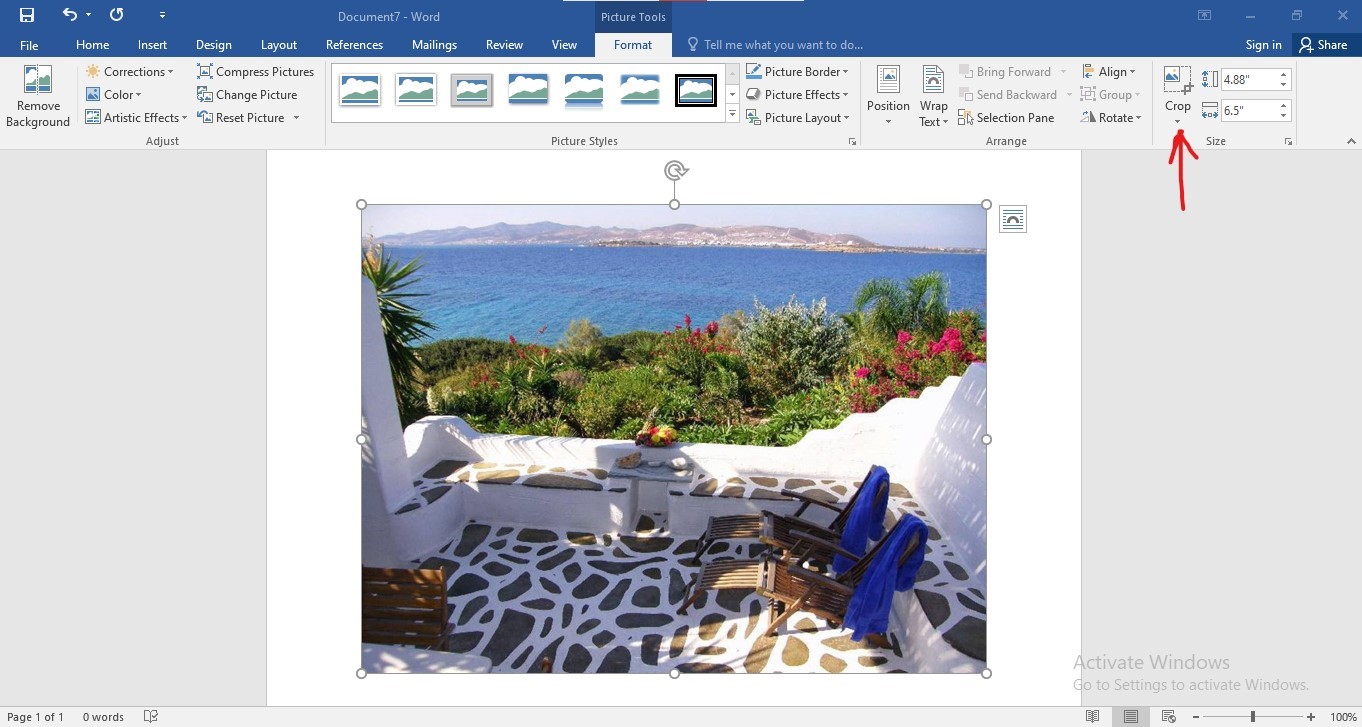 This is one of the main reasons why cropping your pictures through Microsoft Word is the simplest and most enjoyable path to take instead of using third-party tools. Once you have the picture loaded on MS Word, there are a couple of ways through which you can get the cropping tool.
On your Word document, you will see the toolbar above the image. If you go through the list, you will see that the "Crop" button is part of the list of options available to you.
You can find the crop icon near the end of the list on the upper right-hand side of your Word window. You can also see that you can adjust the image size here as well.
Drag the Borders to Crop Image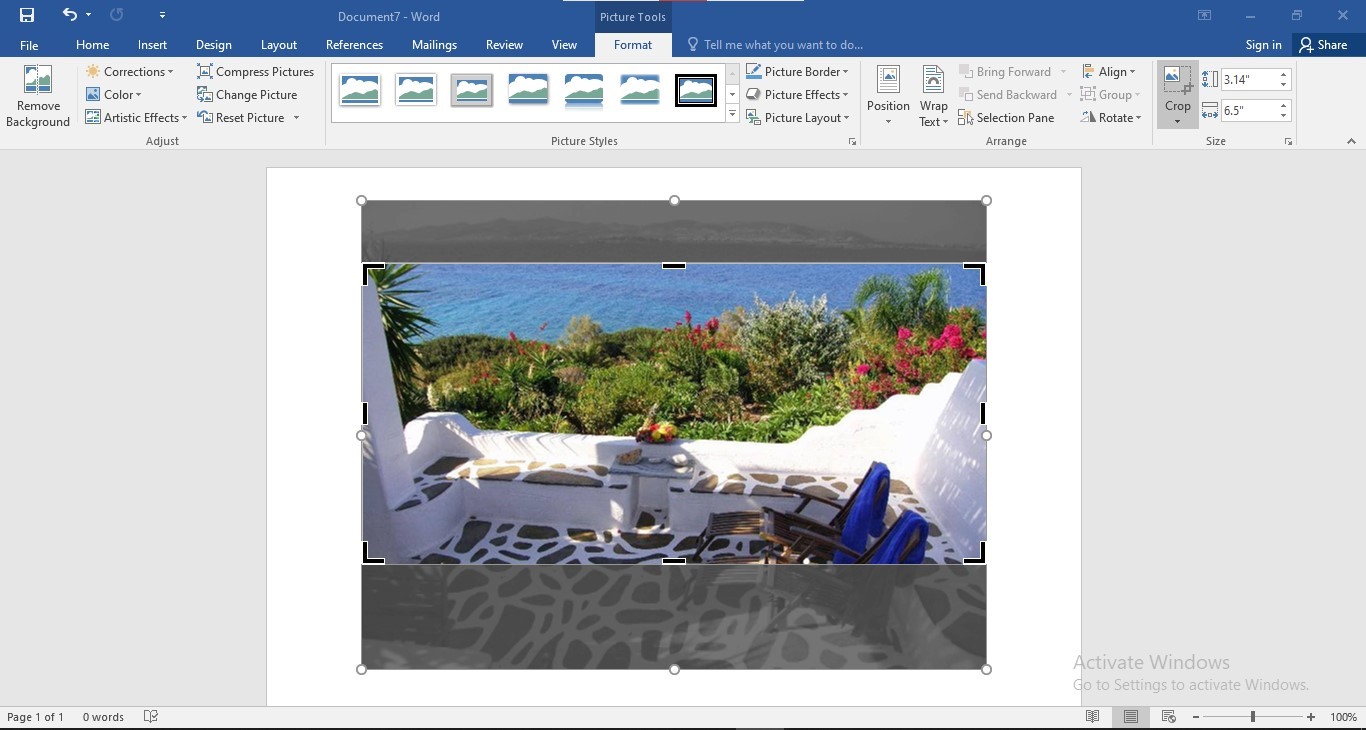 Whichever one you choose, it will allow you to crop the image. As soon as you click on it, you will see new borders appear around your image. These borders are movable and can be dragged through the image to crop it as desired.
Click "Enter"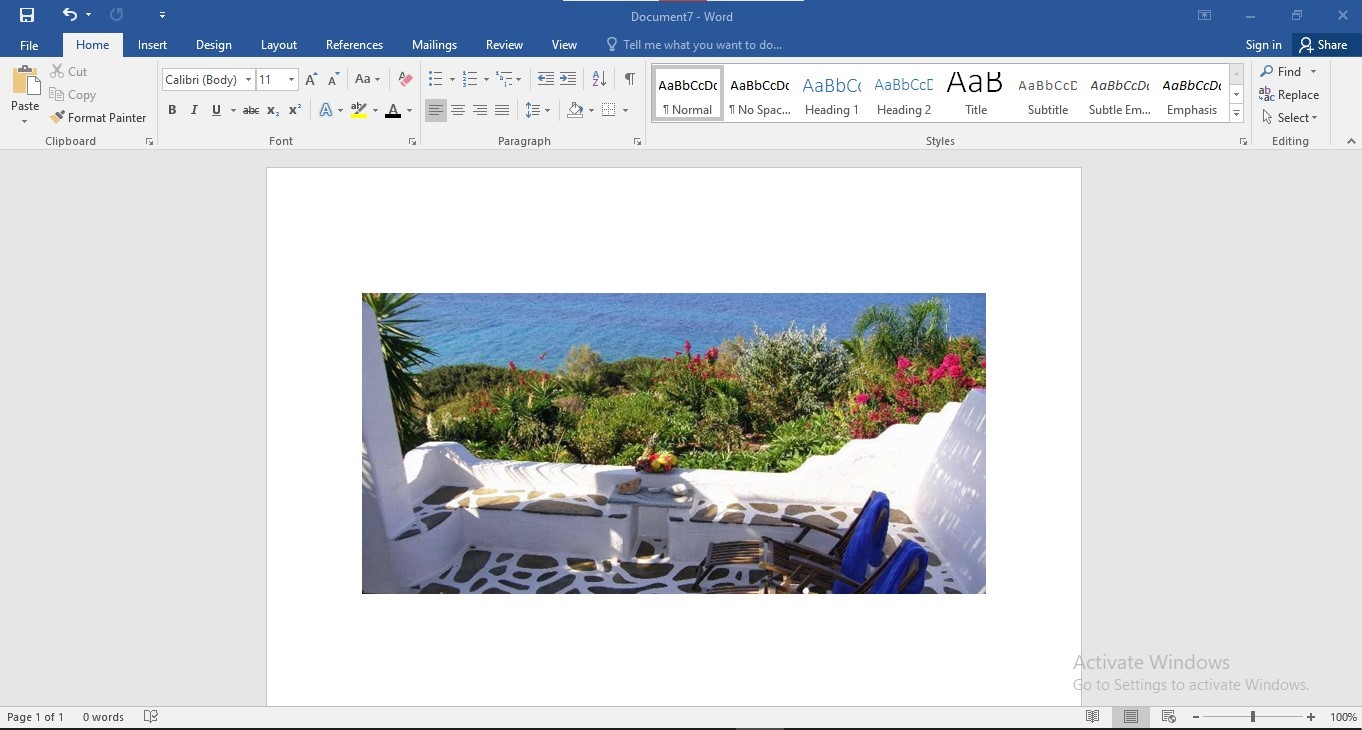 Once you have what seems like the desired cropping effect, all you have to do is click "Enter," The tool will execute the order cropping the image as desired.
From then on, it's just a matter of saving it to the Word document and moving on to the next image or project.
Note: If, for some reason, you aren't satisfied with the results of the cropping process, you don't have to load a new image onto your Word document. All you have to do is right-click on the currently cropped image, and the drop-down menu will appear again - click on the "Crop" option again, and the cropped out part of the image will reappear, giving you back the original image. You can then rework the process to get the desired effect.
That's all there is to cropping an image in Word.
Cropping Images into Shapes in Microsoft Word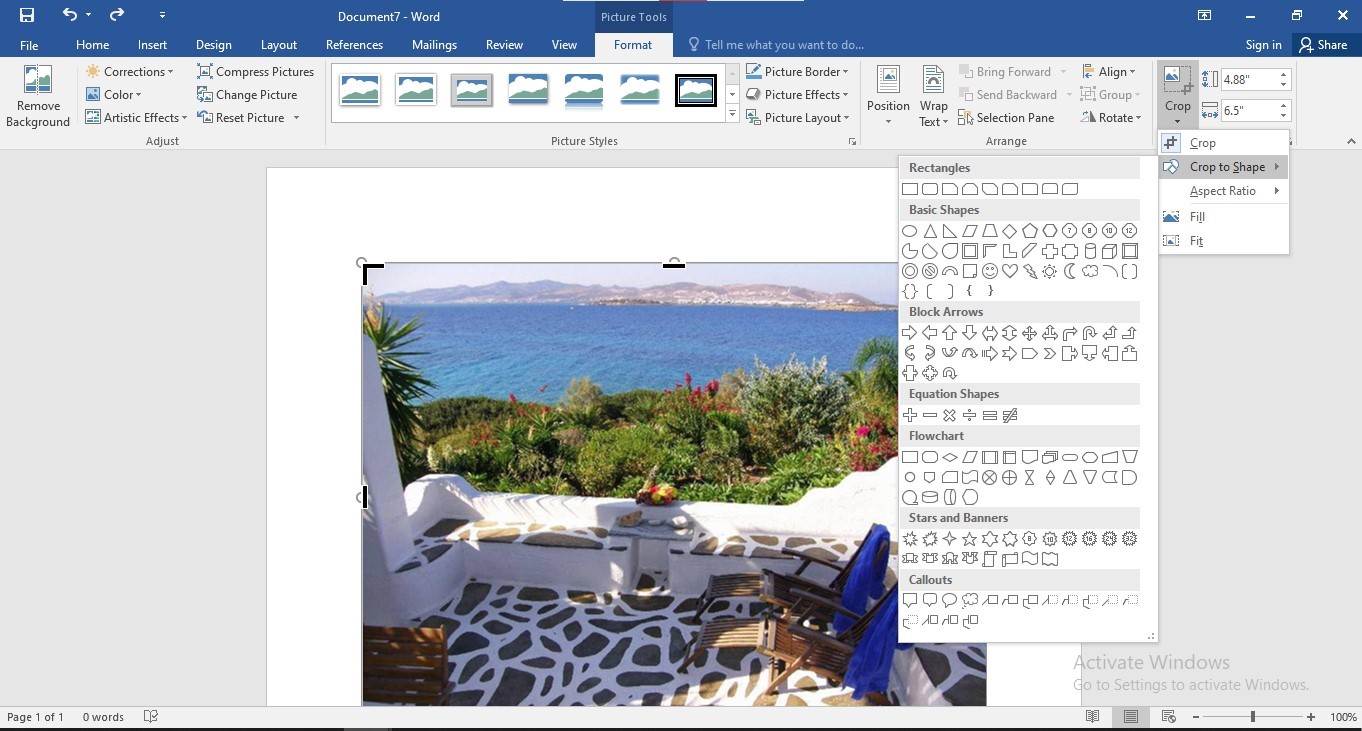 Now that we have covered how to crop an image in Word, let's go a step further and look at what it takes to crop the same image into fancy shapes in Word. The process is very much the same, with a slight variation somewhere near the end.
-Load the image on Word
-Click on the "Crop" tool
This time around, go to the toolbar above the image and move your cursor to the "Crop" option near the upper top right corner. You will see that it has a small arrow indicating that it has a drop-down menu of its own.
If you click on that arrow, the list that appears will have a few options you can use. One of those options is "Crop to Shape."
If you click on the "Crop to Shape" option, you will see a long list of shape options that you can choose to crop picture. Every one of these options allows you to crop the image to the corresponding choice you have made.
Clicking on any of these options will give you the same kind of borders you got when you clicked on the "Crop" tool. You can play around with these borders and shapes until you find the kind of result you want to achieve with the final image.
From then on, it's just a matter of saving the word document. These are the simple yet effective steps you need to follow to learn how to crop a picture in Word.