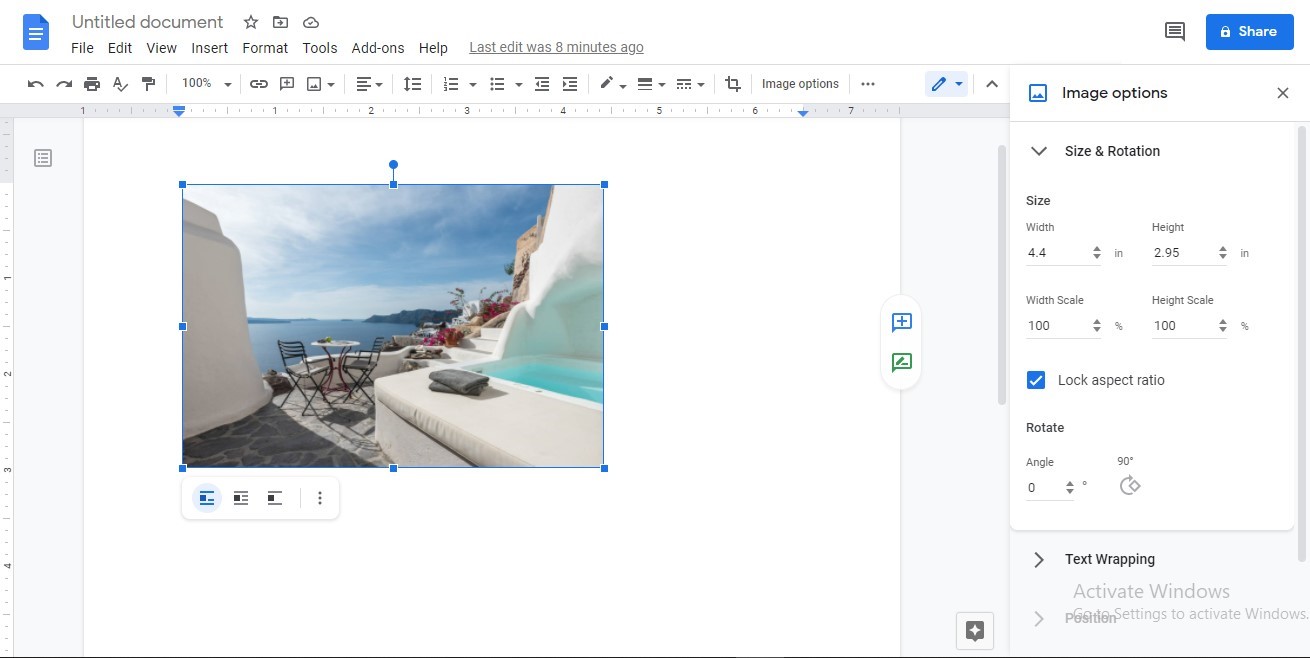 If you look at the top of your document, just under the toolbar that has: File, Edit, View, and so on, you will see another one with a host of options allowing you to manipulate elements within the document.
One of the options available here is Image Options. It can be found on the far right upper corner of the document just before the button that says Replace Image.
When you click on that button that says, Image Options, you will be presented with an array of options on the far right side of the document.
These options allow you to do things like Size & Rotation, Text Wrapping, Recolor, and Adjustment. Click on Size & Rotation.
You will come to a drop-down menu that looks like this:
Ensure that the Lock Aspect Ratio box is checked so that your image isn't distorted. You can simply manipulate the values of width, height, width scale, and height scale as much as you want.
The beauty of using Google Docs as opposed to most other document programs is you don't have to keep saving your work as the system saves it for you online.
The image will remain in its current state until you or someone else who has editing rights to the document changes it. And that's how you resize an image in a Google Doc.
Now, when it comes to resizing the image in Google Docs, you have more than just one way of doing it. For the sake of learning how to resize in Google Docs, let's take a look at the alternate method too.