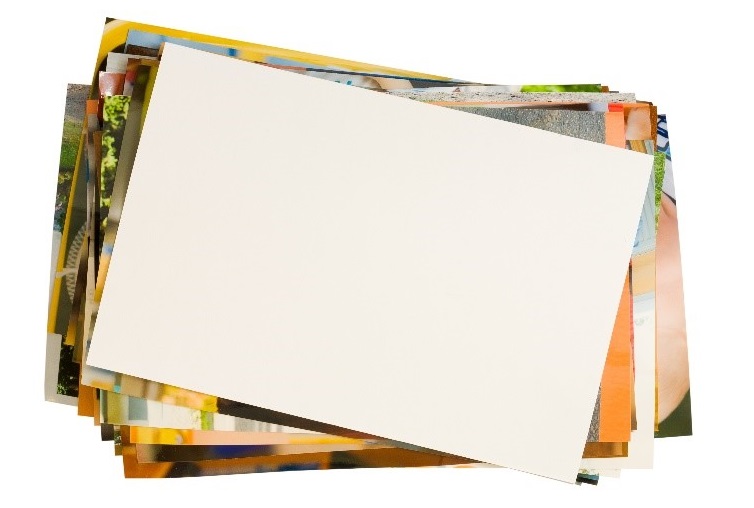 GIMP has a layering system that can be confusing to many experienced users, let alone those new to the program. That's another way of saying you shouldn't be frustrated or discouraged if you don't fully understand how layers work in GIMP.
Most people who switch from Photoshop to GIMP believe that GIMP will handle different layers in the same way. But GIMP works in a completely different way. For one, it doesn't let you select multiple layers.
Yes, you read that correctly!
However, while you might not be able to select various layers at once, you can apply different transform properties to multiple layers. The transform parameter changes the rotation, position, and size of your images.
But you are limited to those as GIMP doesn't let you make use of other edit parameters, such as filter or contrast adjustment to more than one layer at a time.
This means users will have to develop their workaround to make it happen. You can use various tricks and tips to leverage GIMP's layer system and speed up your workflow.
Total Time: 5 minutes
Layer Groups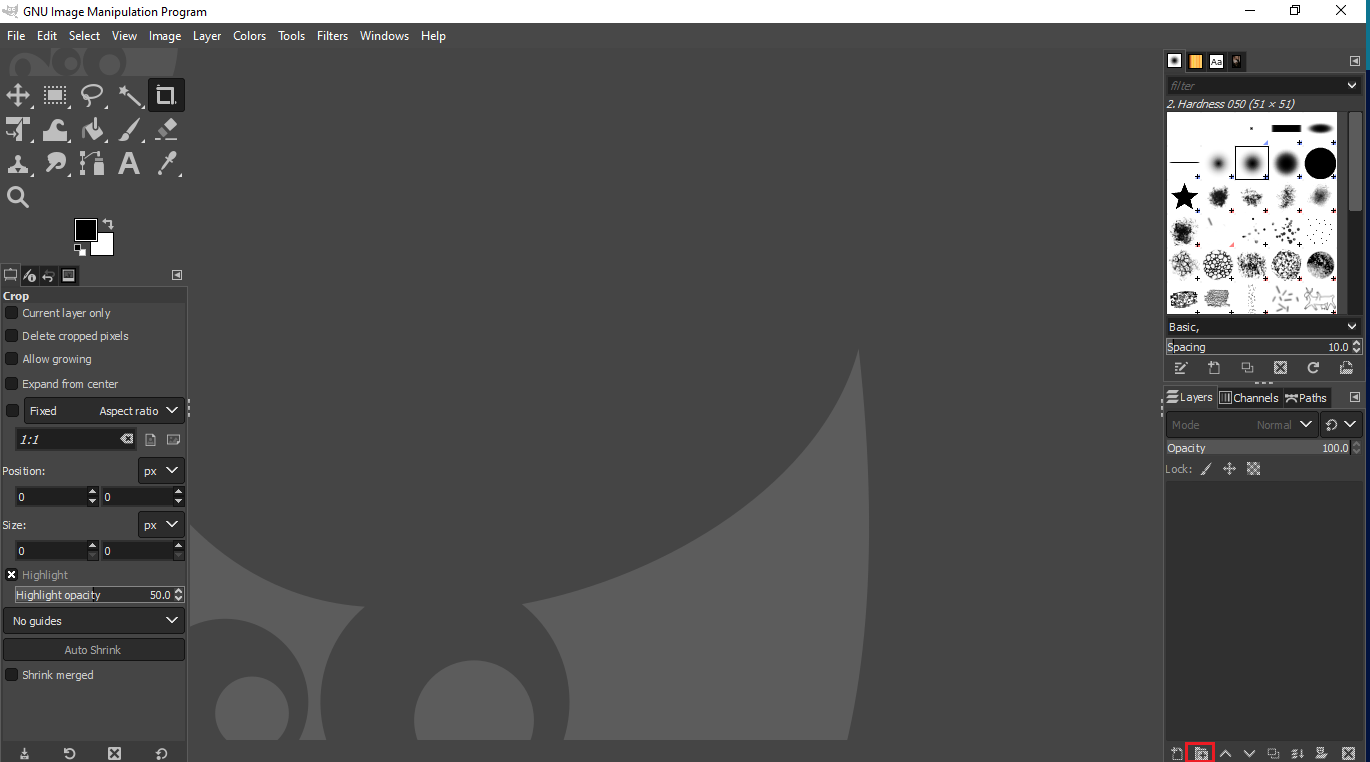 Grouping your layers can be a great organizational tool as it helps smooth some of the inadequacies in GIMP's overall layer system. Layer Groups provide a lot more flexibility, and once layers are placed into groups, the groups can be moved around just as you would single layers.
Making a layer group isn't a complicated process at all. There are a few shortcut icons at the bottom of the Layer's palette. You will want to search for the "New Folder" icon, which is the second icon from the left, and then create a new layer group that can be added to the image.
Layer groups really are just an organizational tool that lets you maintain various sets of linked layers since grouped layers function just as linked layers. The transform properties applied to the groups affect all the layers in that group.
While this is effective, it isn't really the best way. That's because linked layers aren't located next to each other in a layer hierarchy. In layer groups, layers have to move through the hierarchy together. All of this makes for a tiresome process, particularly when creating complicated composites.
Layer Linking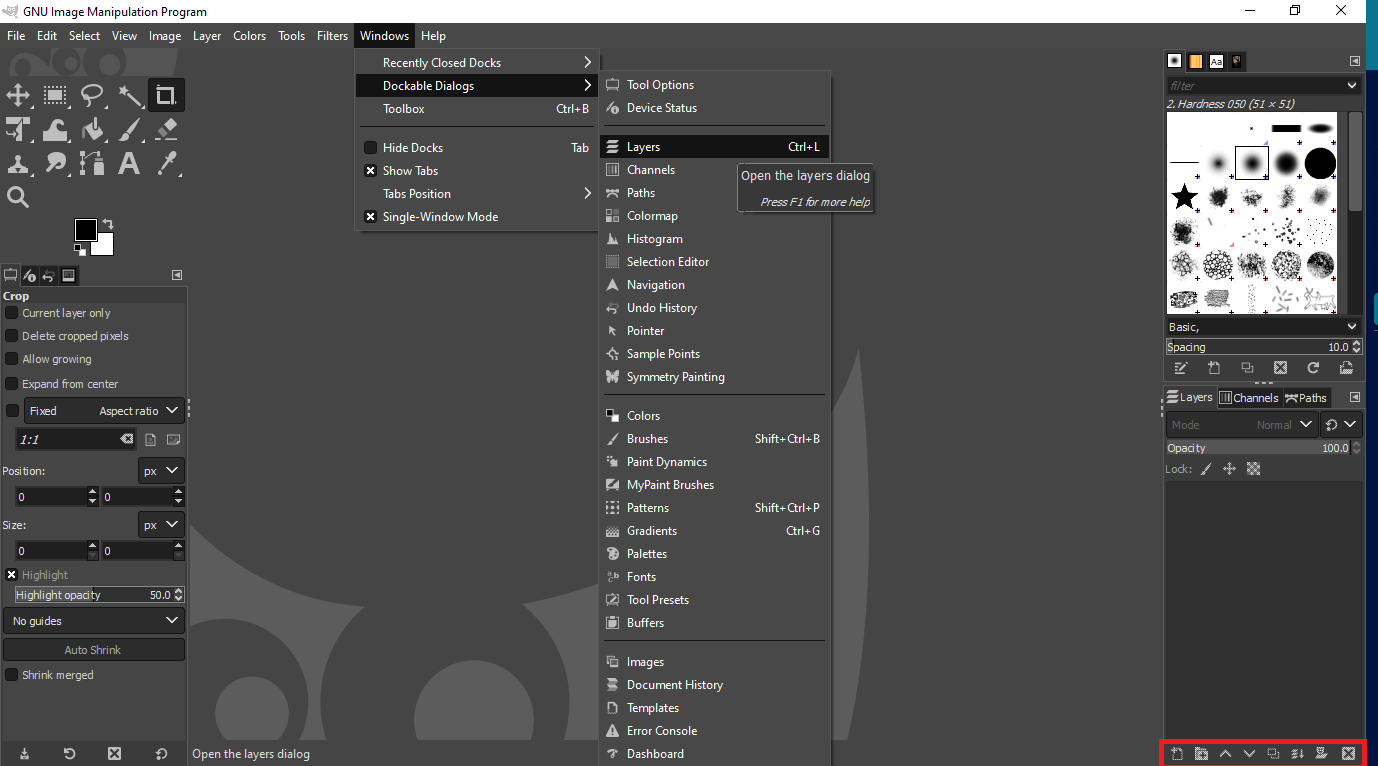 In GIMP, you can apply the transform properties, such as move, rotate, and scale, on various links by simply linking the layer using the Layers palette. The Layer linking tool does just what it says: any transform properties are applied to every single one of the linked layers at the same time.
The Layers palette is found at the bottom right corner by default. So, if you haven't made any layout changes, you should find it right there. If you are unable to find the Layers palette, it may have been deleted by accident.
Thankfully, you can activate it from the Windows menu.
1. Select the Window menu
2. Select the Dockable Dialogs menu
3. Click on Layers
If you prefer using keyboard shortcuts, simply press Ctrl and L to either hide or show the Layers Palette (Command L on macOS computers).
Linking layers is a simple process, even though it might not be clear by simply viewing the Layers palette. Every layer has a tiny eye icon to show if the layer is hidden or not. There is a small gap beside the icon. Click on the gap to get a chain-link icon.
Layers can also be linked by simply double-clicking on the layer thumbnail. Doing this brings up the Layer Attributes tool from where you can select the Linked label. Keep in mind that this process isn't as quick as using the Layers palette shortcut.
There are various useful options to use in the Layers Attribute tool, but they aren't as effective when linking layers together.
Scale Multiple Layers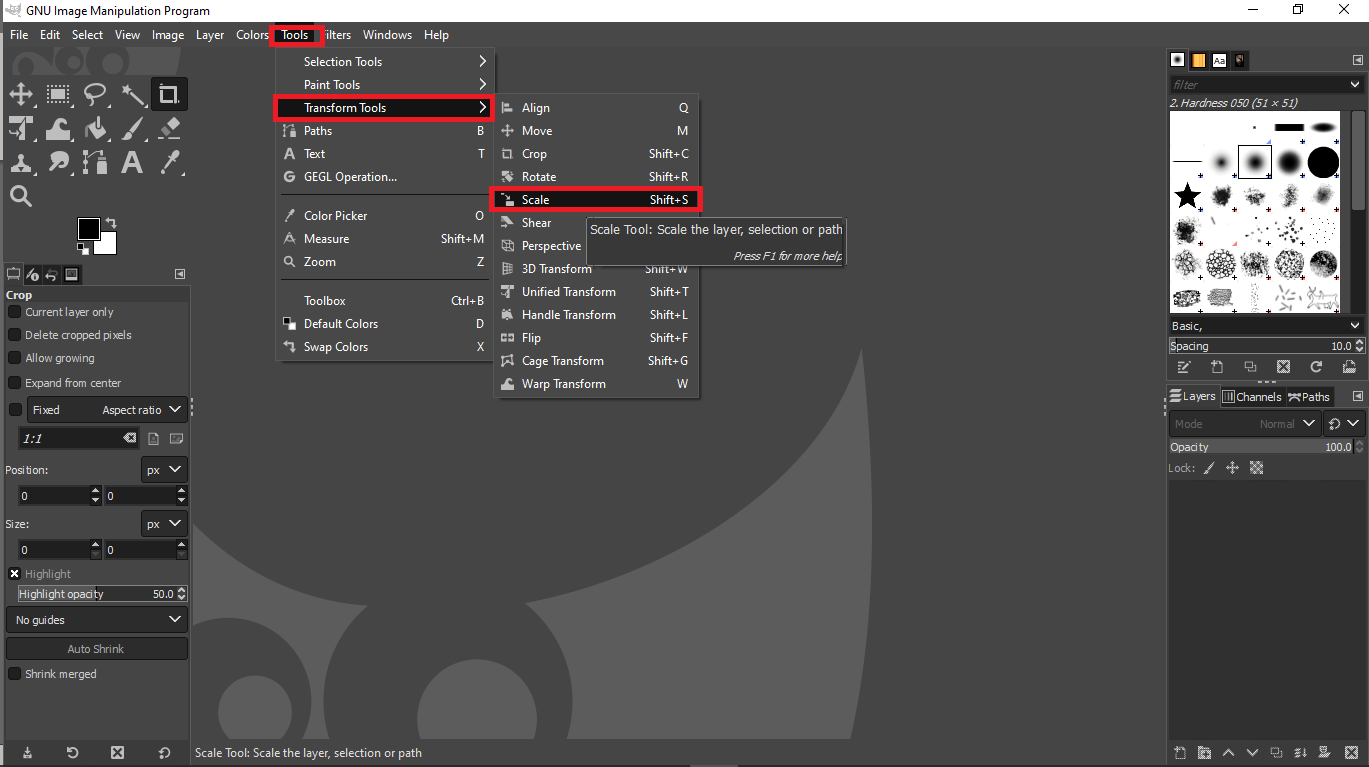 Let's assume that you want to fit GIF layers into a template card on a canvas size with the following dimensions: 1,135 pixels width and 800 pixels height.
While the card's transparent window is a lot smaller than that, you still want to resize every one of the layers identically and simultaneously without losing any of your work.
Now, you could go the route of selecting every single layer individually before making the alterations, but that would be time-consuming and laborious. A simpler way would be to simply create a Layer Group to get around this.
Here's how to create a Layer Group:
1. Go to the Layers Window and click on New Layer Group
2. In the Layers palette, pick the associated layers and move them into the newly created layer group. Doing so will make them appear within the folder icon of that Layer Group. An indent will appear on the associated layers showing that they are part of the group
3. While not compulsory, it is usually better to enter your layers in order when adding them to the Layer Group
4. Once your layers are in the folder, click on your Layer group within the Layer palette to change the group
5. Next, click the Tools menu and select the Transform Tools sub-menu
6. Select the Scale option. This brings up numerous scale handles on the group. You also get a Scale dialogue. 7. You should note that a link-unlike icon will appear near the dimensions option on the Scale dialogue. If active, the scaling will ensure the aspect ratio of your images and layers are kept proportionate
8. When you are happy with the scale of the group, you can press the Enter key to lock in the transformation property
As stated earlier, you can choose to apply other transformation properties to every single layer in the group. This means properties such as flip and rotate can all be applied to the group. The main aim of a Layer Group is to make sure that all the layers are affected by any transformation property once linked.
Conclusion
Scaling multiple layers on GIMP might seem like a burdensome task at first. But thanks to the Layers Group feature, you can group the layers you intend to apply transformation properties to and use a one-step process to alter their scale simultaneously.
Keep in mind that while this article talks about layer linking and layer groups, the most effective way to not only connect multiple layers but also effect transformational changes to them is layer groups. With layer groups, you don't have to go through the process of altering the scale one layer at a time.
Also, you should note that there is another workaround to scaling multiple layers. However, this method is unlikely to work in all situations. The workaround involves a form of script that copies each layer into a new document and arranges them side by side.
Most advanced GIMP users will know about this, but this isn't something you should worry about if you are a beginner to the application. Besides, the process is a lot more complicated than creating Layer groups.