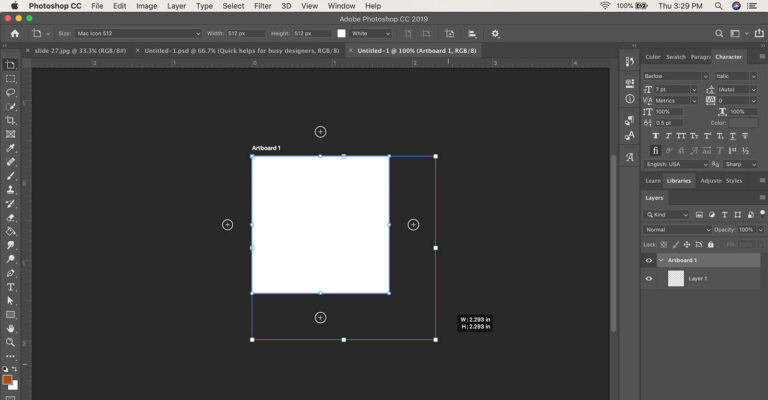 How can I change an artboard size in Photoshop?
Artboards are a great way to manage multiple designs or iterations of the same design within a single Photoshop project.
When working on large production design projects, or creating a series of similar graphics (i.e. - social media post), being able to quickly duplicate and change artboard sizes will be helpful.
The process of changing an artboard's size can be done several ways. Here are our two top choices.
Here's how to do it:
Resize Artboard (method 1):
Open your Photoshop project file
From the top menu, click Image > Image Size
Type in the new width and height dimensions for your selected artboard
Click the OK button
Resize Artboard (method 2):
Open your Photoshop project file
Using the Move tool (Shift + V), select your artboard title
Drag-and-drop any of the four corners or sides to the desired size