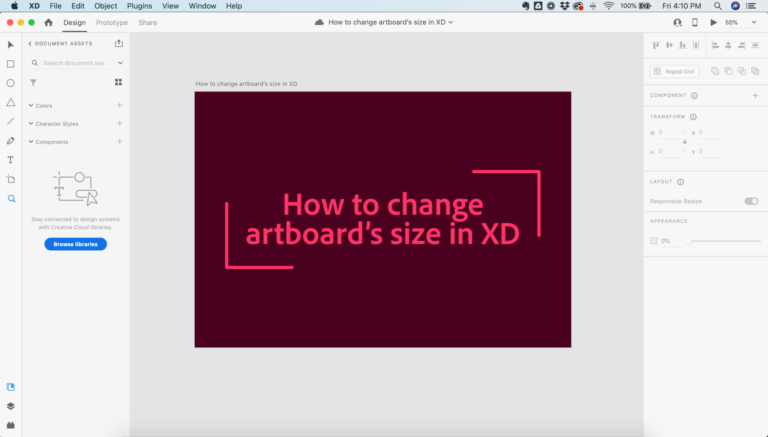 Artboards are pivotal to the design process. Therefore, working with artboards in XD will become second nature after a very short time.
But for first-time users, some of the basics can throw you for a loop.
In this mini-tutorial, I will show you how to quickly change the size of your artboards in Adobe XD using both the Select tool and the Transform menu.
Here's how to do it:

Open your Adobe XD project file
Select the artboard you want to resize
With the Select tool (v) active, click-and-drag any of the corner or side handles to change the size
Or, change the artboard's size to an exact measurement using the Transform panel on the right side — just enter your new height and width dimensions and you're done!