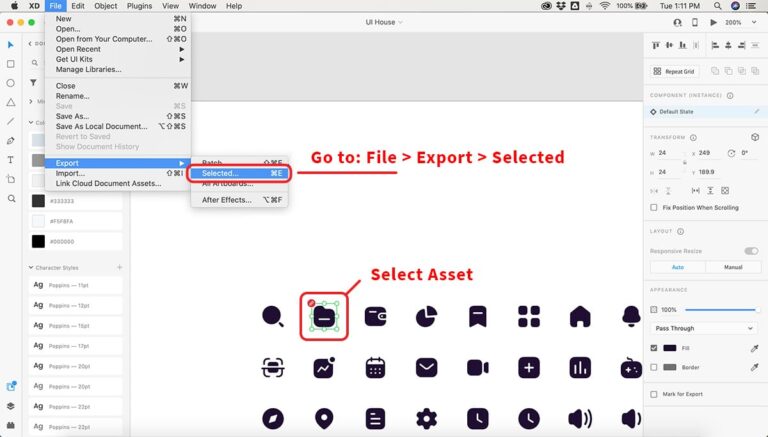 Want to export a single asset from your Adobe XD project?
When going from Adobe XD to the coding stage of web or mobile design, it's important to be able to export individual assets from your larger XD project.
Assets like icons can easily be exported as a separate PNG, JPG, PDF or SVG file right from XD.

Here's how to do it:
Duplicate objects by dragging:
Open your XD project file
Select the asset that you want to export
Go to File > Export > Selected
From the Export popup menu, choose the name for your asset and Format type
Click Export