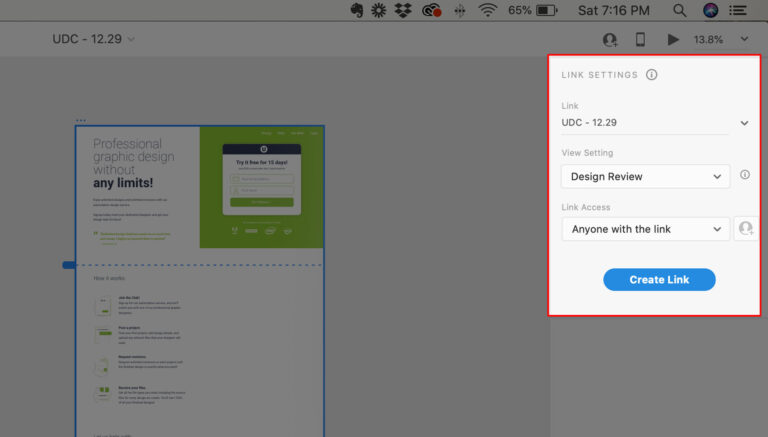 Want to share your Adobe XD project for others to review?
There are so many third-party options other there for sharing project files. Fortunately, Adobe built in a quick share option right from the XD software so you don't have to use another service.
You can share projects for your colleagues and clients to review and comment on!
Here's how to do it:
Duplicate objects by dragging: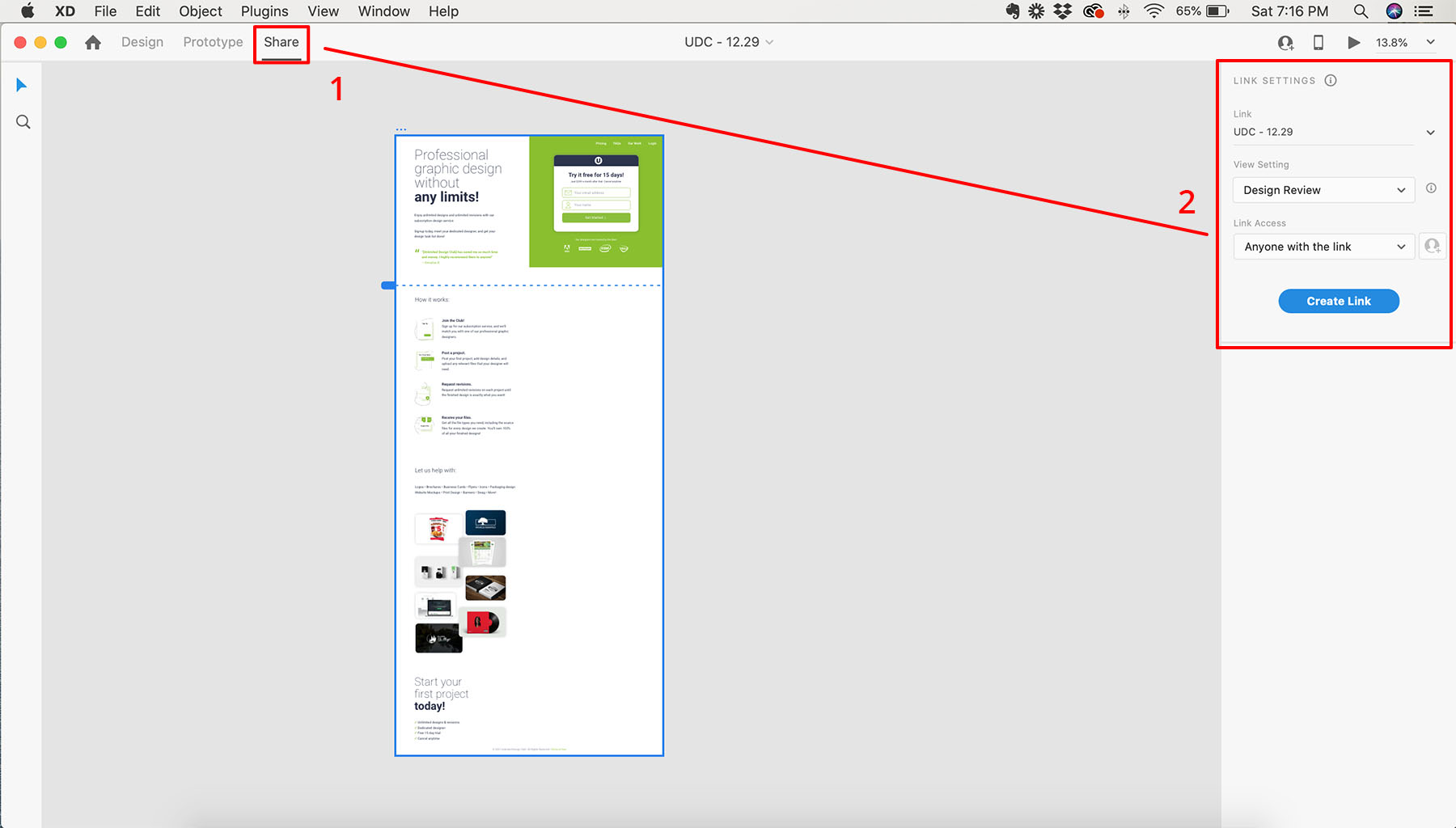 Open your XD project file
From the top left-side of the canvas area, select the "Share" tab
With the Share tab selected, navigate to the right side, chose your "View Settings" and "Link Access", then click the Create Link button
Once the progress bar loads, XD with create a link that can be shared