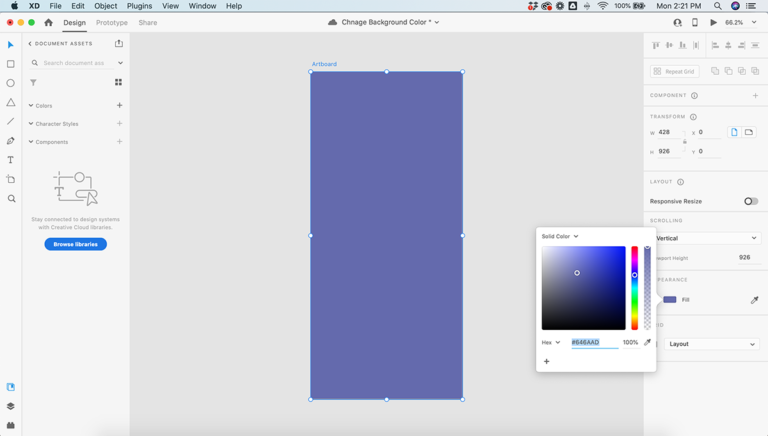 The background color of your artboard in XD is kind of like the paper you write on.
In most cases white will do just fine — which is why it's the default color in Adobe XD. However, there are many reasons you may want to customize this to be something different.
In this short tutorial, I'll show you how to change to color to anything you want!

Here's how to do it
Open your XD project file
Select the artboard you want to change the background of
From the right side menu, find the Fill option (make sure the check box next to it is selected)
Choose a new color using the Color Picker or by clicking on the color swatch and entering a new hex value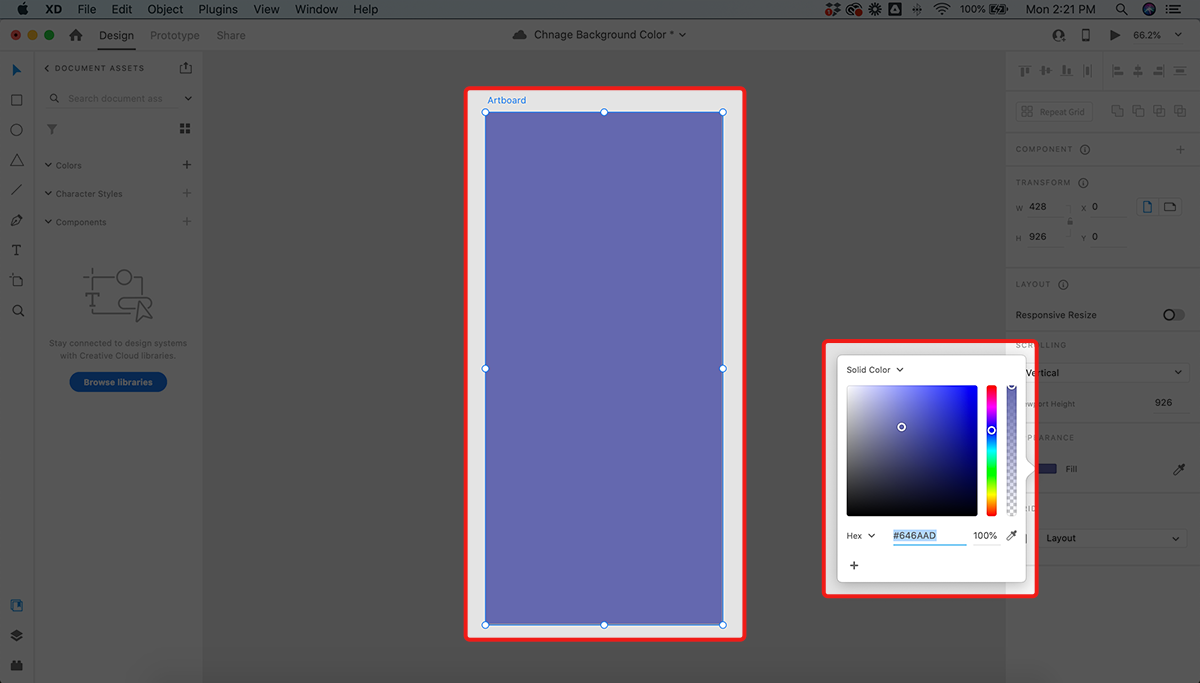 Want to change all of your artboards? Shift-select all of the artboards you want to change, and follow the same 4 steps above.