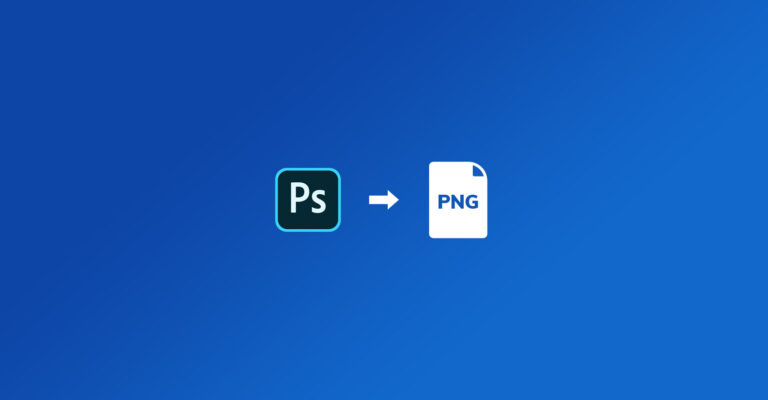 Need to export your Photoshop project as a PNG file?
Photoshop let's you export projects to one of several different file formats, including PNGs. You can also create a PNG version of your Photoshop file using the "Save As" option as well.
We'll take a quick look at both methods.
Here's how to do it:

Method 1 - Export As:
Open your Photoshop project
From the top menu select File > Export > Export As
From the Export As popup window, choose the PNG file format from the File Settings section and specify the Image Size that you want to export it as
Click the Export All button
Method 2 - Save As:
Open your Photoshop project
From the top menu select File > Save As
From the popup window, choose the PNG file format from the drop-down Format menu, and click the Save button