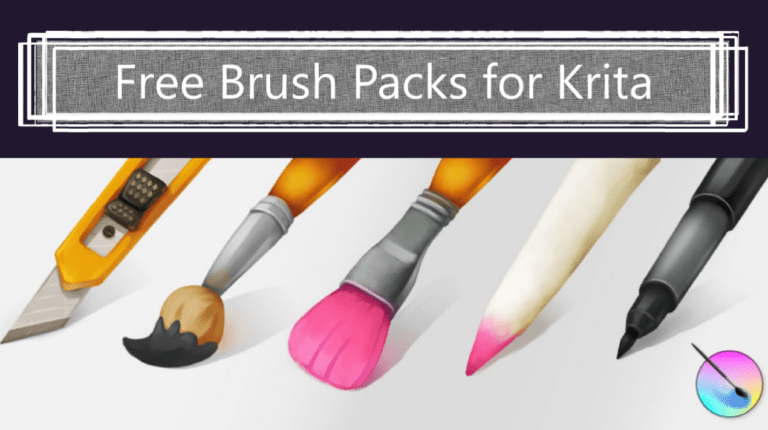 One of the key benefits of using Krita is the extensive offering of brushes that are included in the program when downloaded.
However, even with the large array of brushes in the program, you may not find the exact brush you are looking for. You might also look for variety in your brushes and want to stock up on extra brushes to use in your projects and drawings.
If you want new brushes, there are plenty of places to find them online, and instead of sending you to search for them, I have compiled a list of 20 free brush packs for Krita.
Speedpaintings Brushes by David Revoy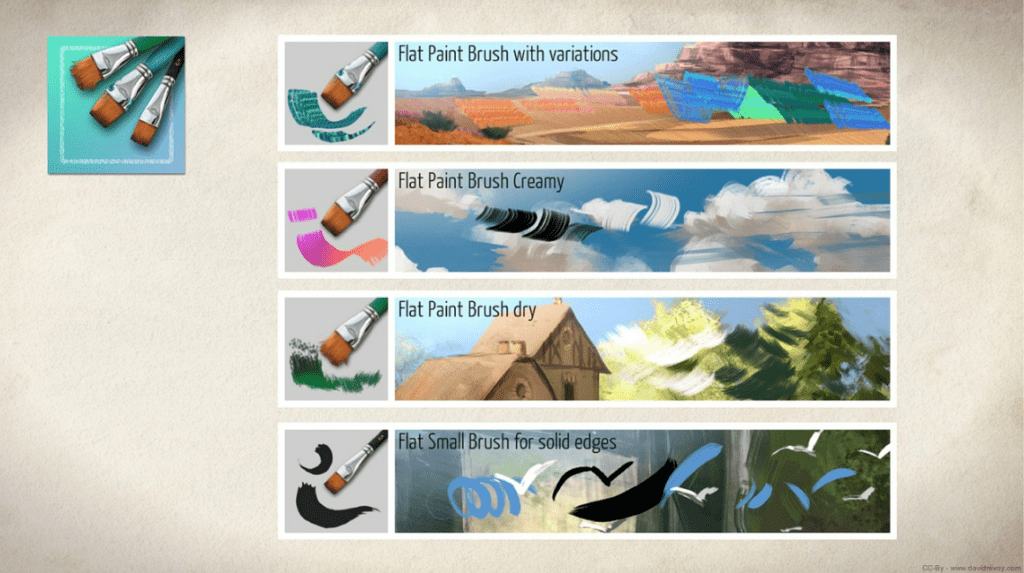 The Speedpaintings brush pack by David Revoy is made up of flat brushes with multiple uses on the canvas. The brushes were designed for tablets that have Tilt support, but there are variations for devices that don't have Tilt support and users who work with a mouse.
Use the flat paint brush with variations when painting large areas with rich texture, as it has a color-shifting pattern.
The flat paint brush creamy is excellent at mixing colors even at low pressure. The brush is also great at creating strong and sharp edges at full pressure.
The flat paint brush dry works to make softer edges than the previous two brushes. You can cover large areas by increasing the pressure.
The last brush is the flat small brush for solid edge, which produces clean and solid edges while keeping some texture at the end and on the edges. You can use this brush to draw details using single brush strokes.
https://www.davidrevoy.com/article893/speedpaintings-brushes-tips-and-4-timelapses-krita-5
Krita Brushes 2023 by David Revoy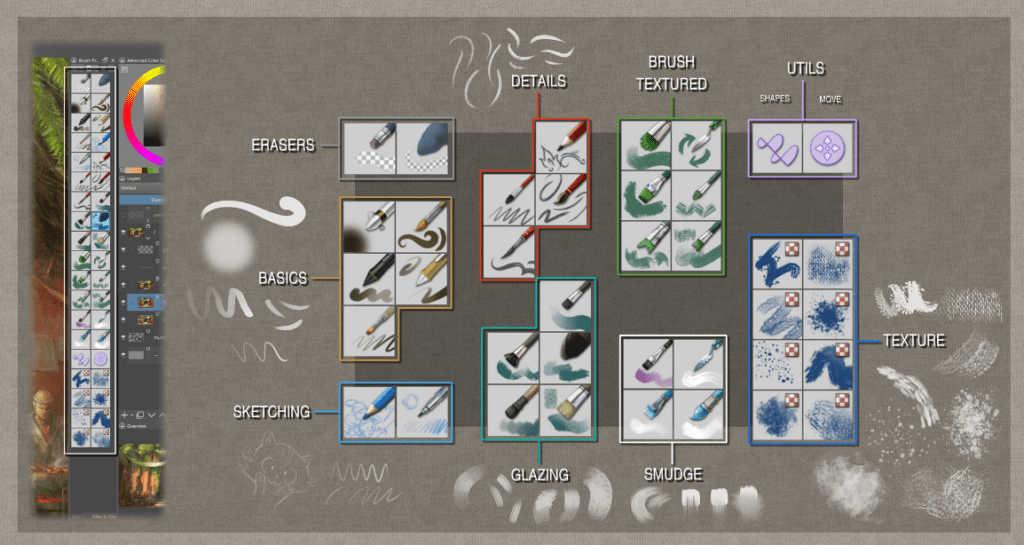 This brush pack is similar to the default brushes in Krita since David Revoy designed the official default brush in Krita. This pack is a compact and slightly evolved version of some of the standard brushes you will find in the program.
The brush pack includes brushes that fall into the following categories: Basics, erasers, details, sketching, smudge, glazing, utils, brush textured, and texture.
https://www.davidrevoy.com/article953/krita-brushes-2023-01-bundle
Charcoal Pencils by David Revoy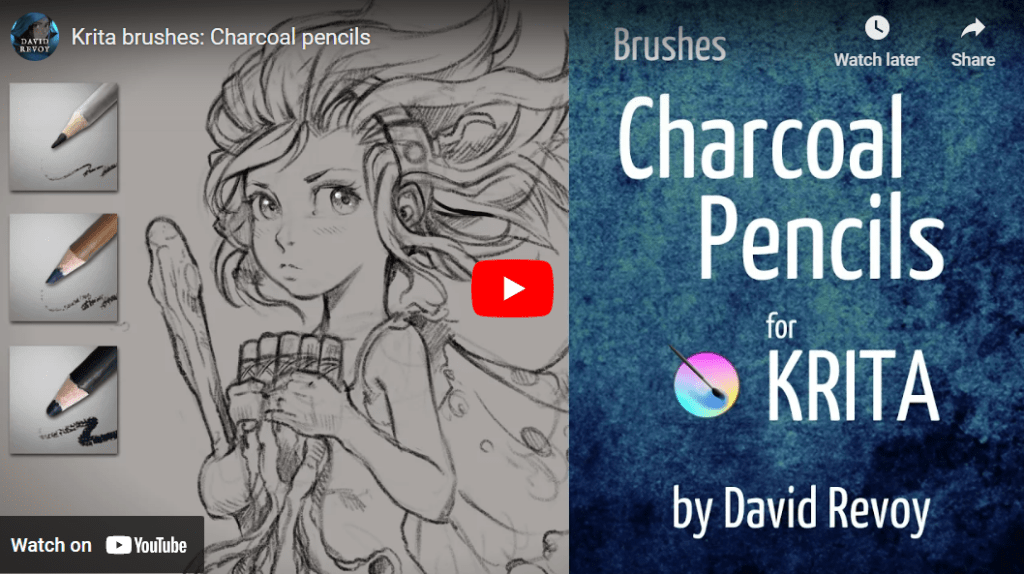 This brush pack contains three charcoal pencil-styled brushes. You can use this set to create digital sketches using the subtle grainy effect, the smooth grain, or the option with a pressure curve. These brushes closely mimic real pencils, making them perfect for creating a paper-drawn effect on your canvas.
https://www.davidrevoy.com/article326/krita-brushes-charcoal-pencils
Zedig Brushes for Krita (2022) by Zedig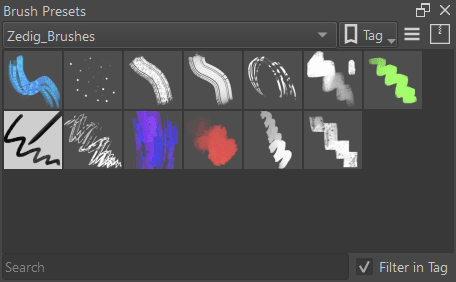 The Zedig Brushes for Krita is a pack that contains brushes initially created to be used in Photoshop. However, the artist converted the brushes to produce versions that are compatible with Krita. The brushes range from splotchy flat brushes to a basic dotted line brush.
https://www.deviantart.com/fizzyflower/art/Zedig-Brushes-for-Krita-2022-update-904811220
Memileo Brushes by Emilm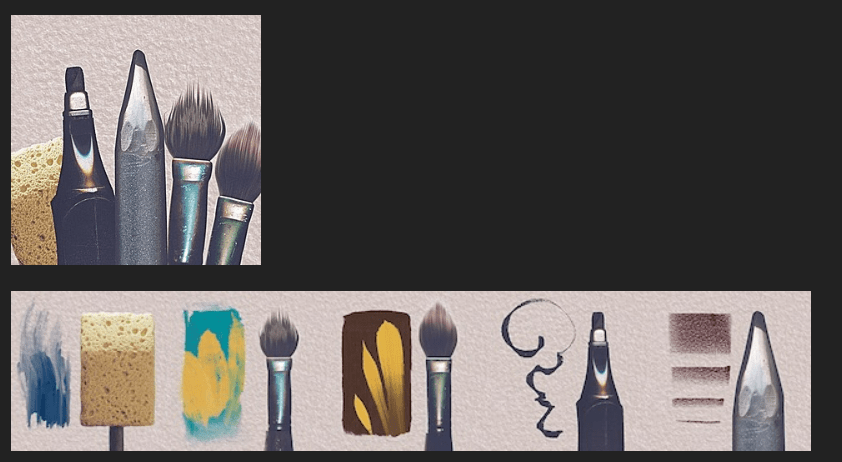 This brush pack is a variety of different brushes that include grungy, smeary, spongy, and a pencil-like brush. A tablet with Tilt sensor capabilities is needed for the sponge and pencil brushes.
https://krita-artists.org/t/memileo-brushes/53579
Lilly Mist`s Special Brushes by Lilly Mist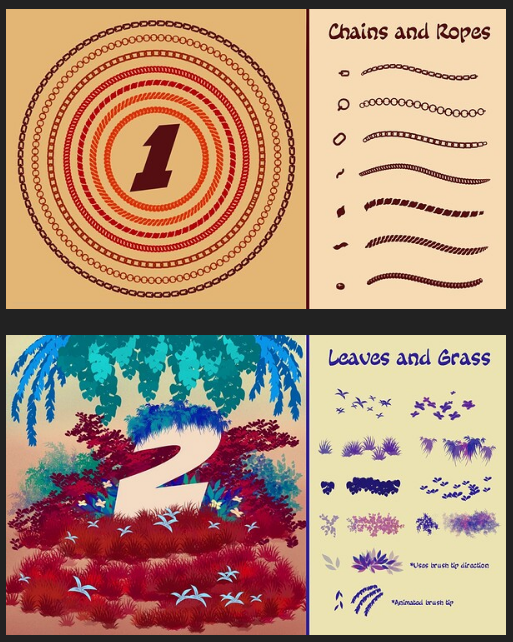 Lilly Mist's special brushes are created by a first-time brush maker. They contain several categories of effects and decor brushes to make unique elements in your paintings. The pack is divided into chains and ropes, leaves and grass, lights and glow, magical effects, and borders and decor.
https://krita-artists.org/t/lilly-mist-s-special-brushes/50772/1
TheFlow's Mixer / Concept Brushes by The Flow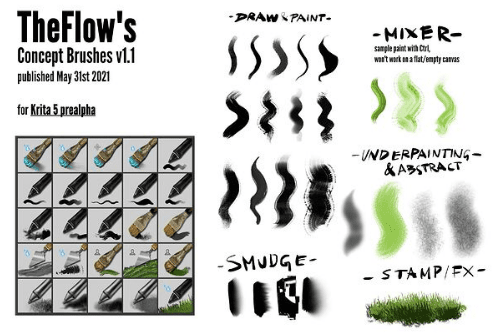 TheFlow produced a brush pack containing a variety of brushes to choose from. There are basic brushes to draw and paint with, smudge brushes, mixer brushes, abstract brushes, and a stamp brush. This brush pack is perfect for illustration, oil painting, and concept art.
https://krita-artists.org/t/theflows-mixer-concept-brushes-v1-1-work-in-progress-krita-5/24304
Ink Pen (CSP-like) by SchrodingerCat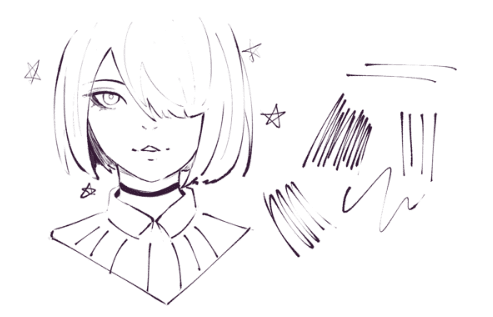 While this is not a brush pack, the artist has created one brush that is a G-Pen brush based on a brush from Clip Studio. This type of pen is speed and pressure sensitive and highly flexible for making comics and mangas. You can use this smooth and sharp pen for contour lines and the main lines for characters.
https://krita-artists.org/t/ink-pen-csp-like/47274
Updated Free Pixelated/Glitch Brush Pack by ENJERUNE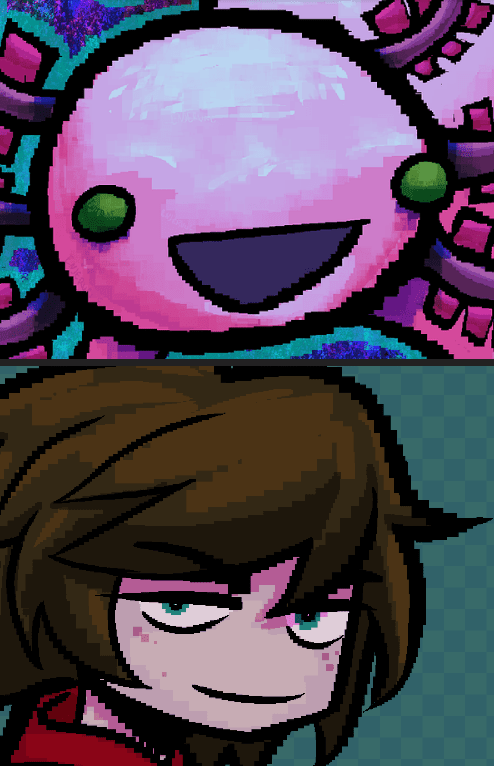 The brush pack contains various high-res and low-res styled brushes, including a chaotic glitch blend brush. The brushes in this pack create unique textures for your artwork and also have blending brushes, which are perfect for painting the background of drawings
https://krita-artists.org/t/updated-free-pixelated-glitch-brush-pack/54324
Rakurri Brush Set V2 by Rakurri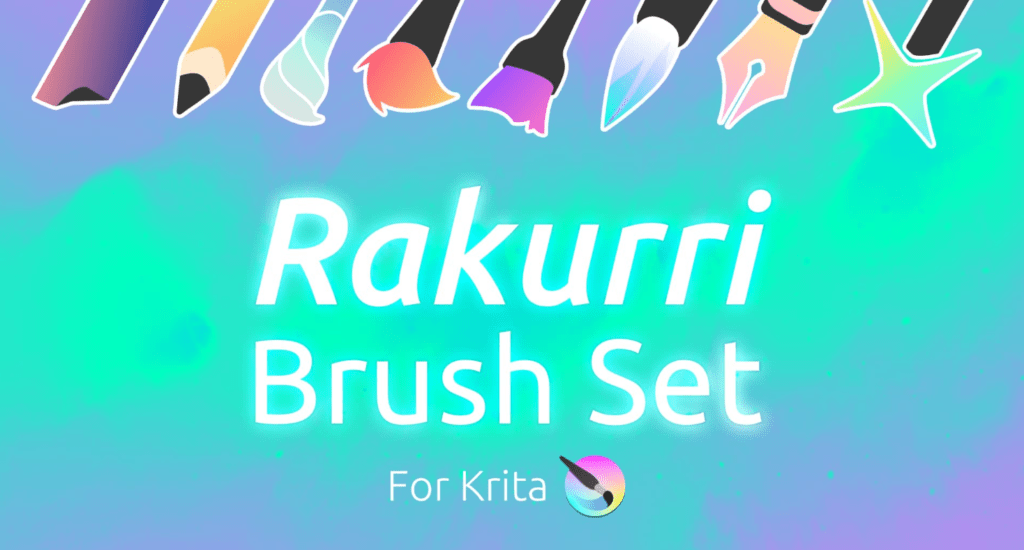 This brush pack was designed for stylized art but can also be used for different styles. Most of the brushes (which have a rotate icon) were created for tablets that have Tilt support. The designer regularly designs new brushes and has updates and upgrades planned for these brushes.
https://krita-artists.org/t/rakurri-brush-set-v2-free-krita-brushes/33709
Hard-Edge Charcoal Brushes With Texture by Postmax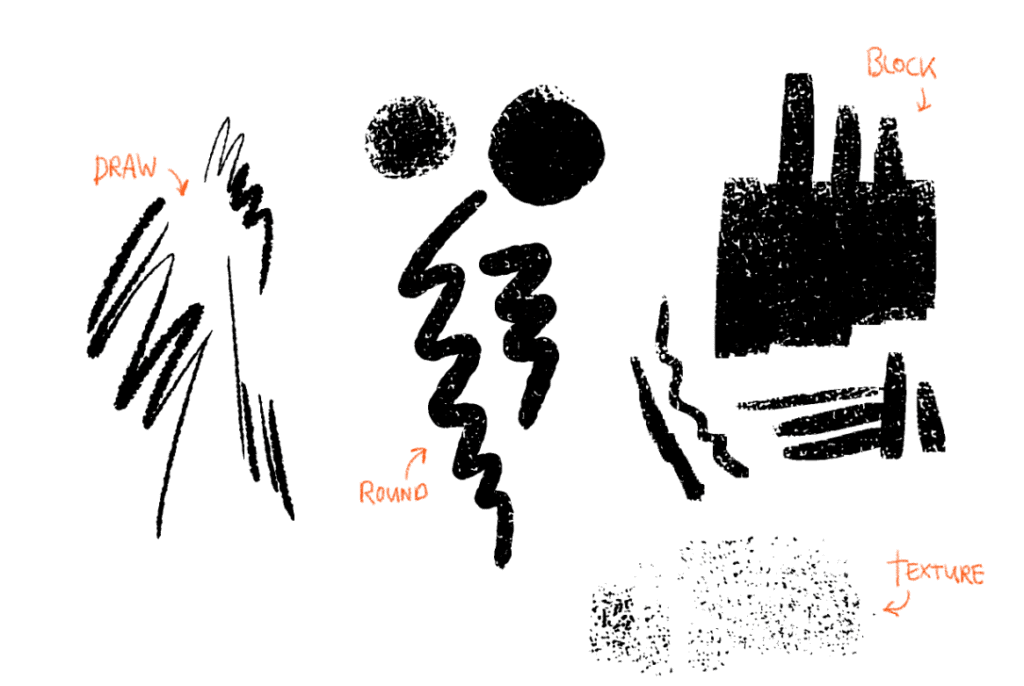 These brushes are made with hard but organic edges in mind. The brush pack includes a liner brush with different sizes and pressure options, which is perfect for drawing shapes or when freehand drawing.
There is also a block and a round brush to block big areas and create rougher areas in the painting. The texture of these brushes is most prominent when the pressure is low, and to create strokes without a pattern overlap, set the offset of the texture to random.
https://krita-artists.org/t/hard-edge-charcoal-brushes-with-texture/42896
Soak Ink Bundle by Tachiko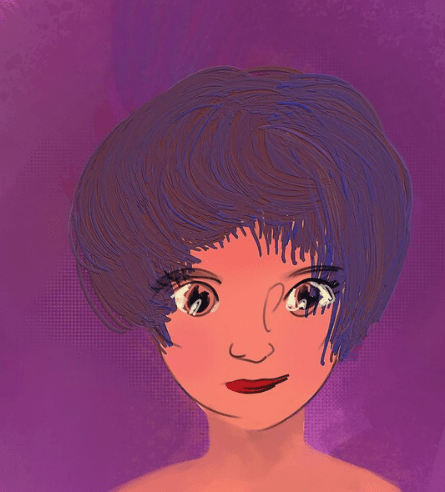 This brush pack is designed to help artists paint hair onto subjects. The brushes are more complex and require a specific technique to produce the desired effects. Basically, you must duplicate the hairs you drew and then use the soak ink brush on top. However, read the designer's description to get the necessary technique.
https://krita-artists.org/t/soak-ink-bundle-for-making-hair-and-technique/55385
Leafy Watercolor Brush by CrazyCatBird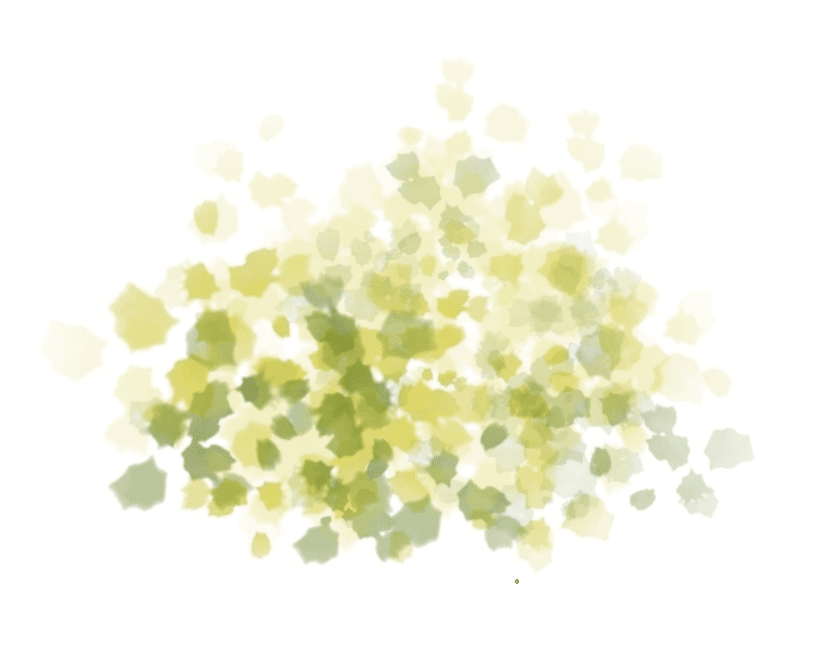 This brush has been designed specifically for making leafy foliage in a watercolor style. The brush is small and produces a pencil-like effect. Use this brush in combination with other watercolor and pencil brushes to create stunning results. The brush is based on a brush from another designer called Pesi, who designed the next brush pack below.
https://krita-artists.org/t/leafy-watercolor-brush/50218
Set of Watercolor Brushes by Pesi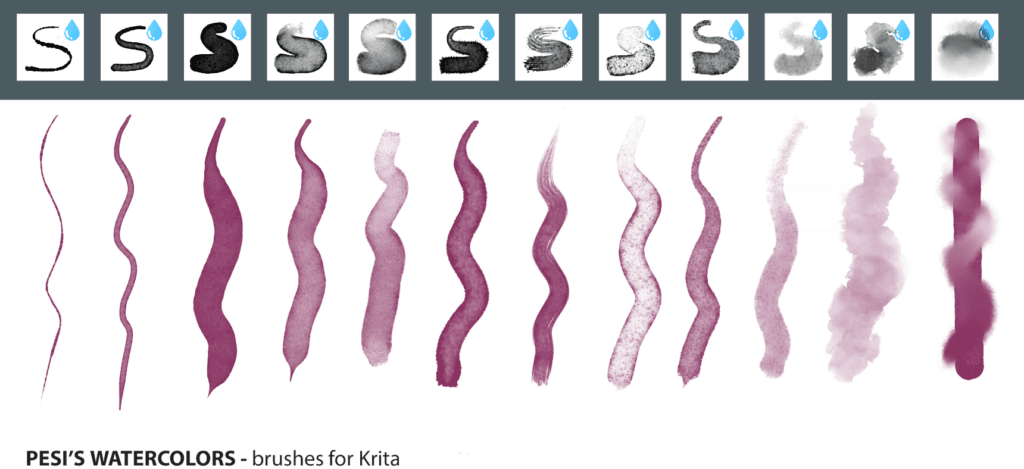 There are 16 free brushes in this brush pack, designed for watercolor-styled paintings and drawings. The brushes have a default blending mode, which is Geometric Mean. However, you can change the blending mode to normal for a more opaque effect with the brushes.
https://krita-artists.org/t/set-of-watercolor-brushes/3944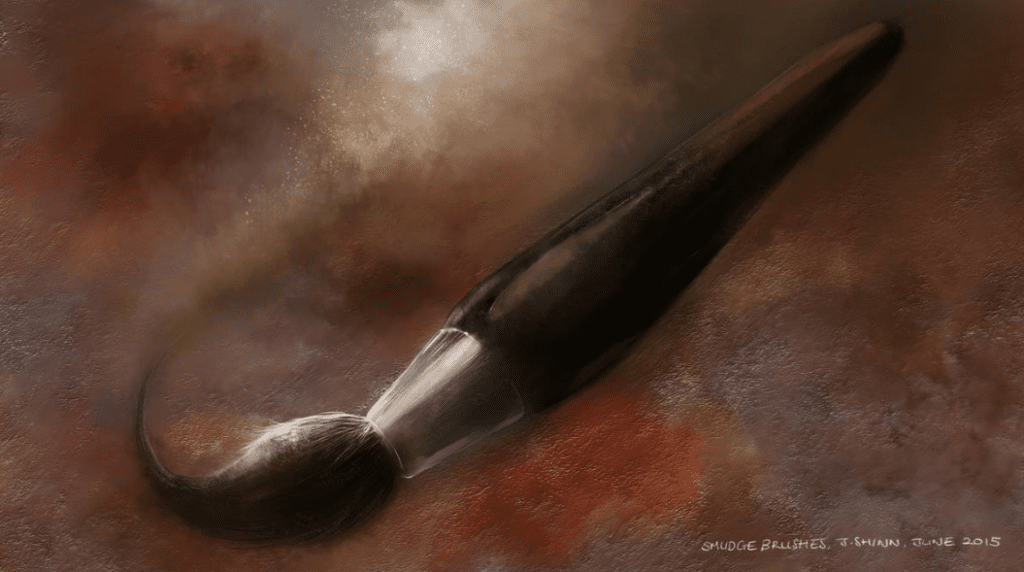 This free brush set contains various smudge brushes. These brushes blend colors and textures from other brushes to create more seamless artwork.
https://www.deviantart.com/jshinncreative/art/Smudge-brushes-538542283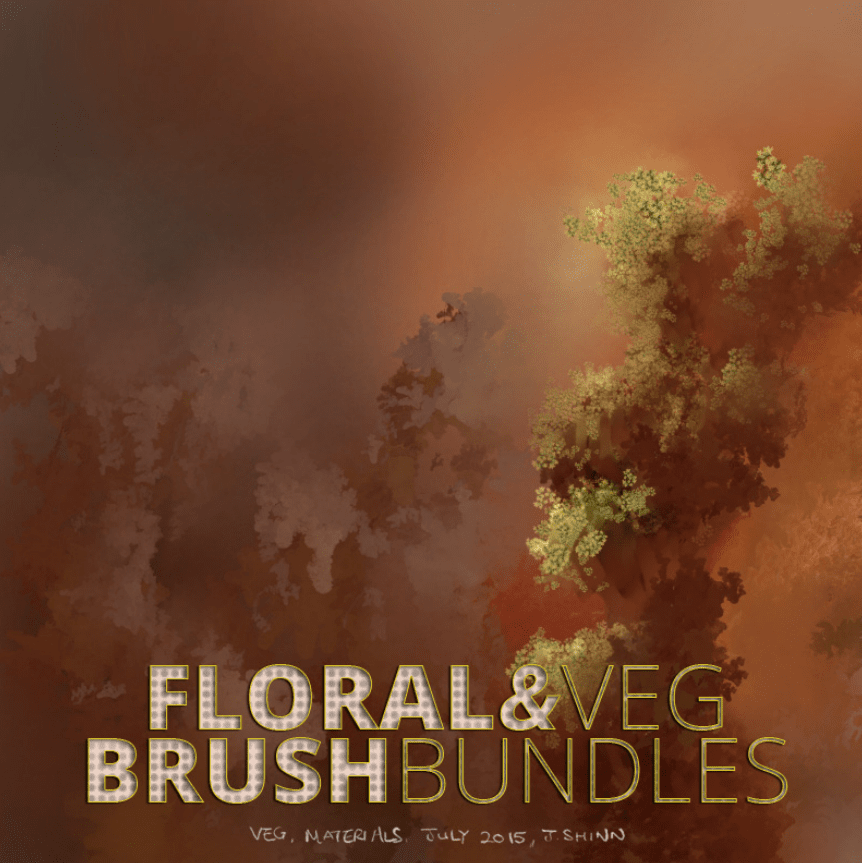 This brush pack contains vegetation and material brushes designed specifically to paint on vegetation and foliage and various materials on characters. The designer has noted that the brushes won't work for everyone due to some glitches.
https://www.deviantart.com/jshinncreative/art/Material-And-Veg-Brushes-546524953
Krita Brushes V4 by Deevad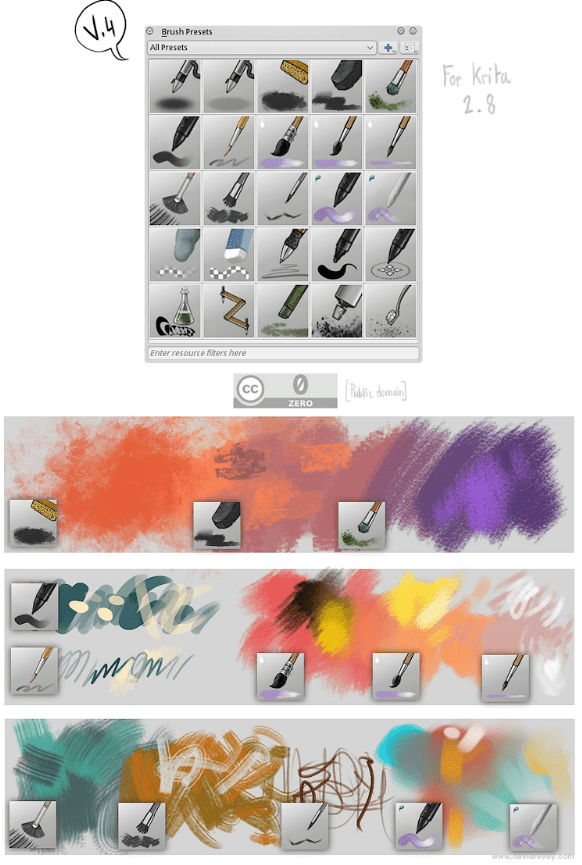 This brush pack was designed for Krita version 4 and may be useful to artists using older versions and some artists using newer versions. These are a variety of brushes suited for specific styles and are not meant as general brushes. The brush types range from smooth and clean to rough and textured.
https://www.deviantart.com/deevad/art/Krita-brushes-v4-451529398
Free Krita Brushes for Game Artists by GDQuest

This brush pack has been specifically designed for game artists, and the brush designer is a professional game designer. The brushes include things like chalk, rock texture, and vegetation flower. If you are interested in creating artwork for game design or like the style of the brushes, this pack is for you.
https://github.com/GDQuest/krita-free-brushes
Brush Pack Version 2 for Krita by Raghukamath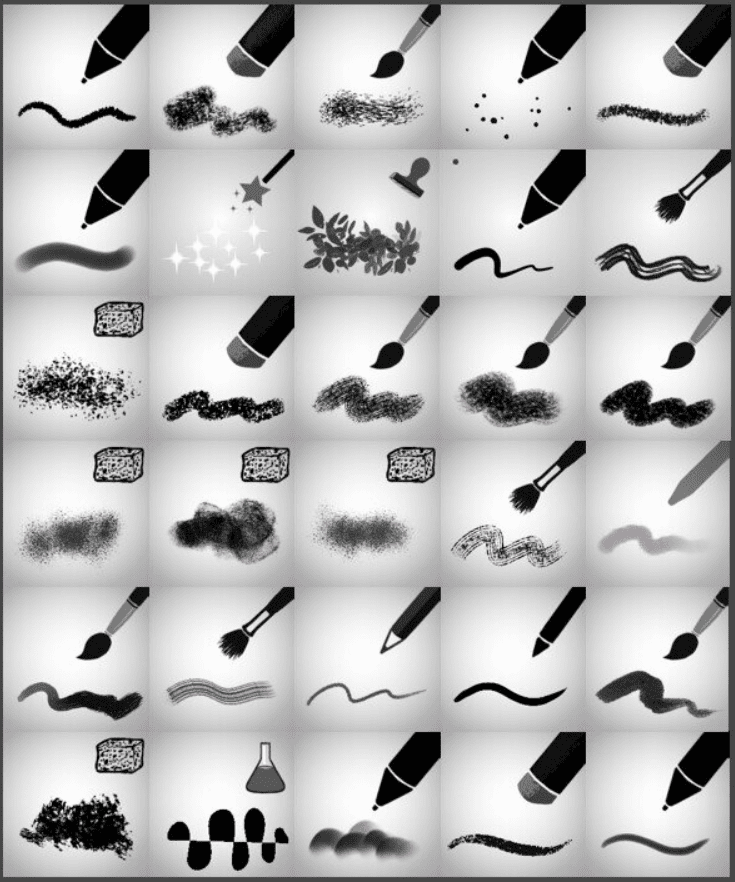 This brush pack contains several types of brush tips for artists, including sponge, eraser, and fine tips. The brush pack is slightly older but will still be useful to artists looking for a general brush set to add to their collection.
https://raghukamath.com/brush-pack-for-krita-v20/
Small Watercolor and LineArt Bundle by Outer_Mind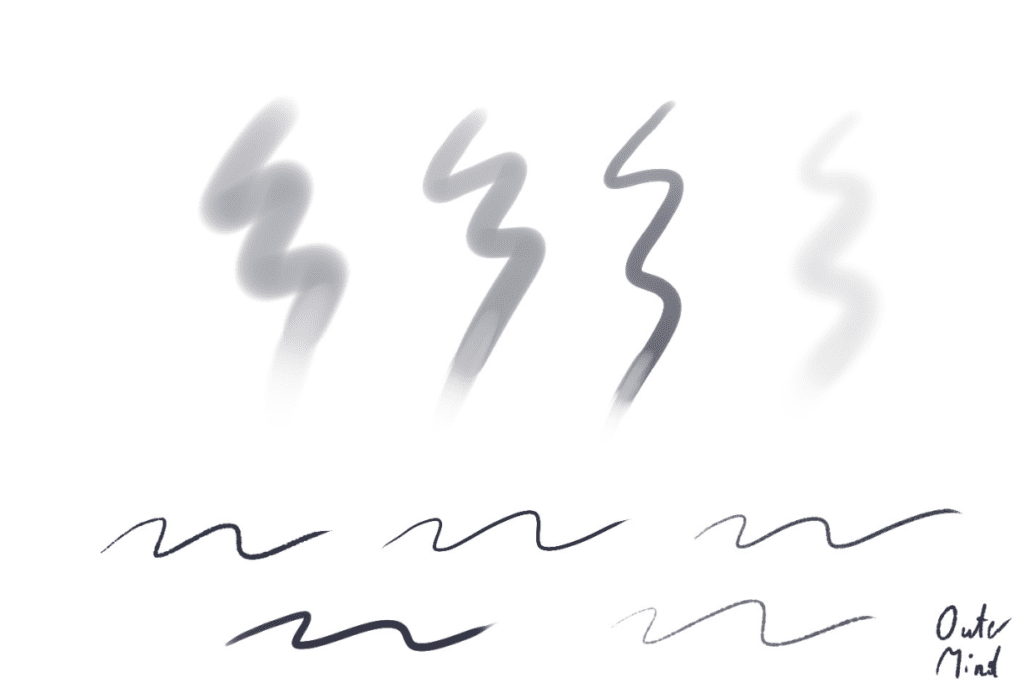 This brush pack contains a few watercolor brushes that the designer created because of the limitations of the default watercolor brushes. The brush pack contains brushes based on the default Krita brushes with slight improvements.
There are four watercolor brushes with different hardness levels, including blurry, soft, medium, and hard. There are also five sketch brushes, including a fine G-pen, a rough G-pen, a transparent rough pen, a marker tip, and a pencil-like tip. This brush set is perfect for adding to your collection, especially when creating a comic and anime-styled artwork.
https://krita-artists.org/t/small-watercolor-and-lineart-bundle/39792