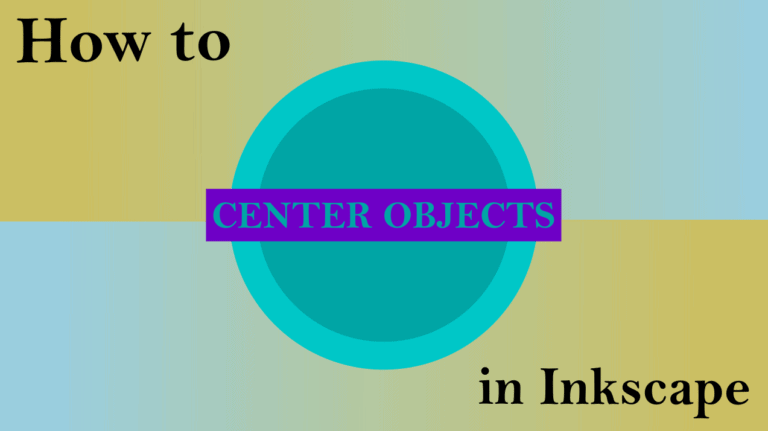 When creating layout designs in Inkscape, aligning your objects neatly is important. If you are trying to place objects in the center of the canvas and you are even slightly off center, this often causes the design to feel off balance. Luckily, you can easily center an object or multiple objects in Inkscape.
When you center an object, it will be placed directly in the center of the page as long as you center it vertically and horizontally. You can center as many objects as you need, including centering multiple objects together.
Here is how to center objects and create well-balanced designs.
Overview of Centering an Object
Select the object on the canvas
Open the Align and Distribute panel
Set the Relative option to Page
Click the Center on vertical axis and Center on horizontal axis buttons
Check the canvas
How to Center an Object Step-By-Step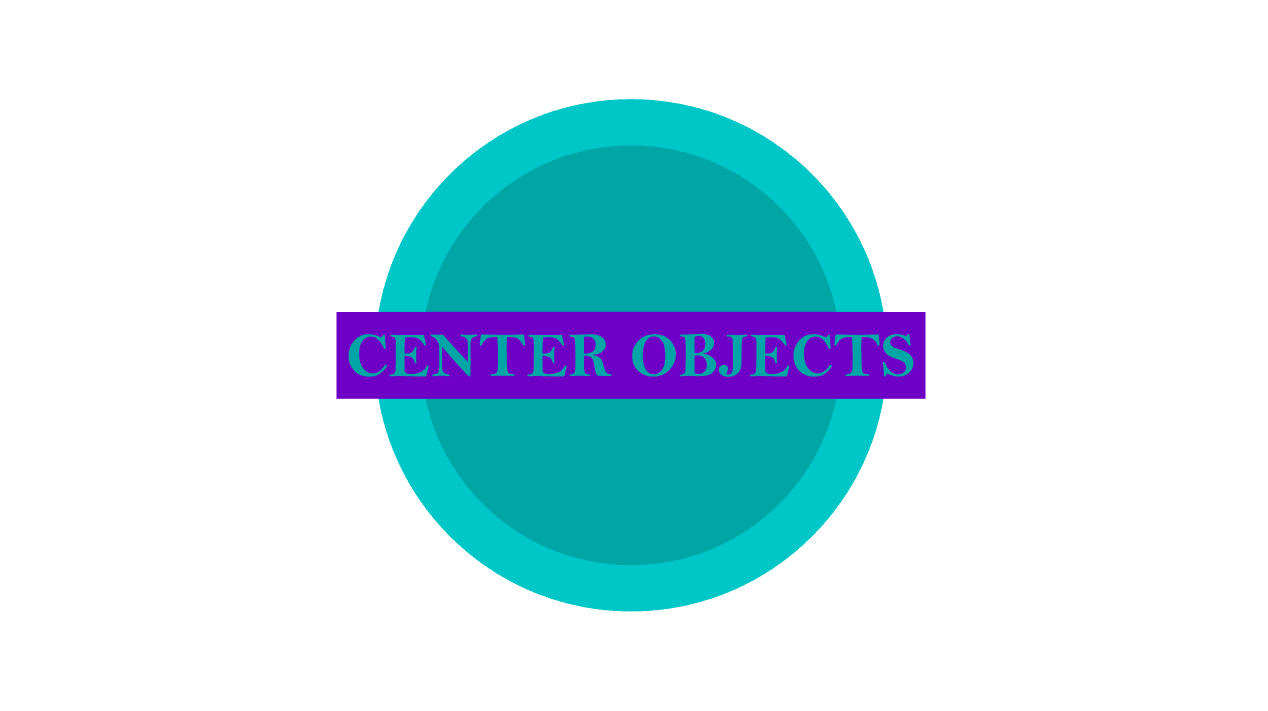 You can center any object in Inkscape using a few steps. You can center the object vertically, horizontally, or both ways. This works when selecting and centering one object or selecting multiple objects and centering them together.
Select the Object on the Canvas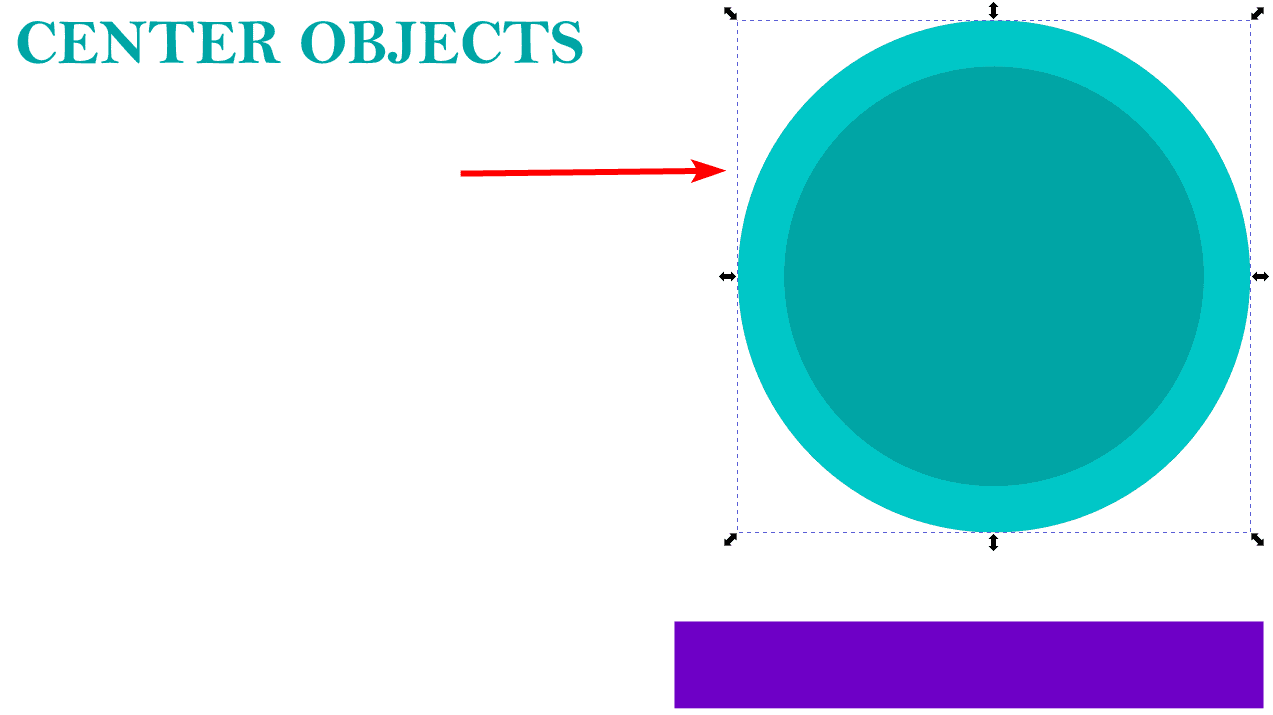 First, you need to select an object on the canvas you want to center. Activate the Select and transform objects tool by pressing S. Then, click on the object you want to center. You will notice the selection block around it.
Open the Align and Distribute Panel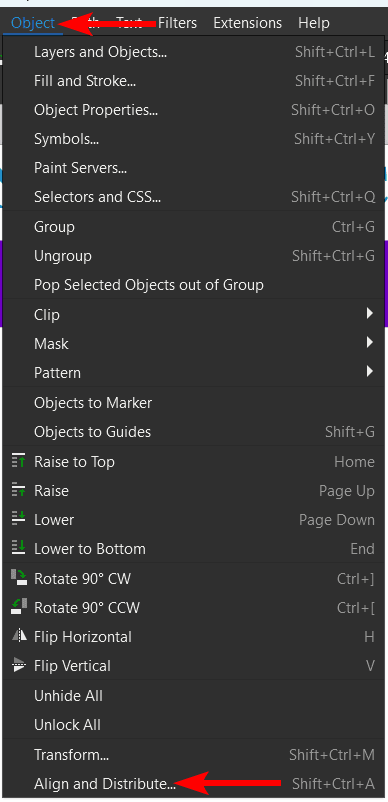 Once the object is selected, open the Align and Distribute panel by going to Object > Align and Distribute or using the shortcut Shift + Control + A on Windows or Shift + Command + A on Mac.
Set the Relative Option to Page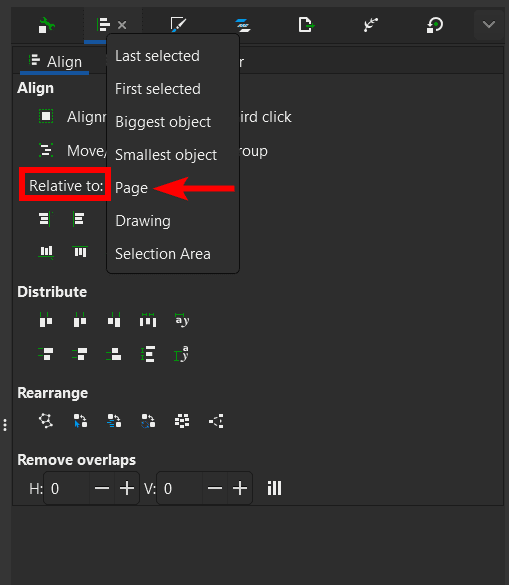 The Align and Distribute panel will open on the righthand side of the workspace, giving you several options to align objects and distribute them equally to neaten a design. Find the Relative to option and select Page from the drop-down options.
Click the Center on Vertical Axis and Center on Horizontal Axis Buttons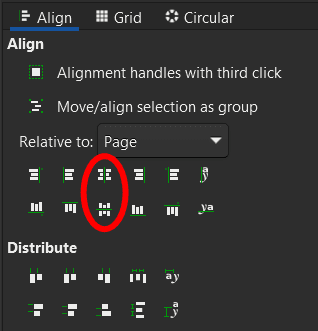 Once you have selected page from the options to show the program you want the object centered on the canvas, you can click the Center on vertical axis and Center on horizontal axis buttons. 
This will place the object at equal distances from all sides of the canvas. If you only click one button, it won't center the object correctly.
Check the Canvas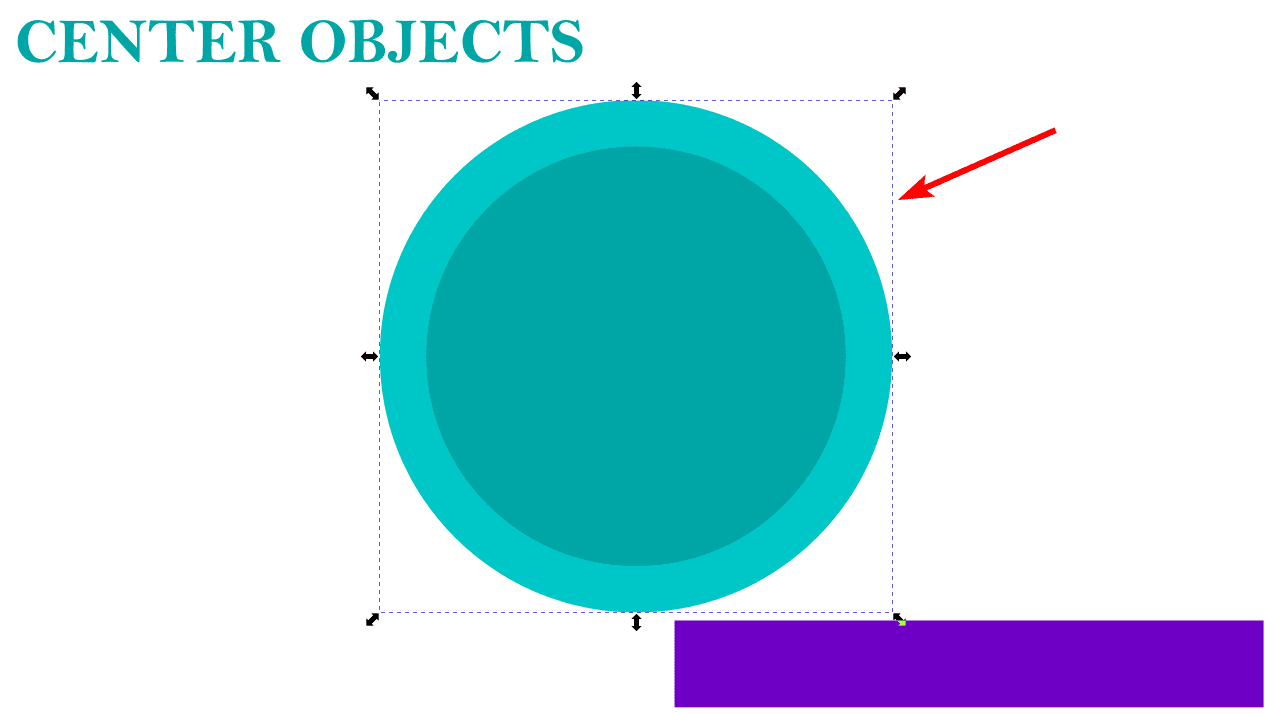 You can check the canvas to see if the object looks centered. It will be placed directly in the center based on the canvas size.
Select Multiple Objects and Repeat the Steps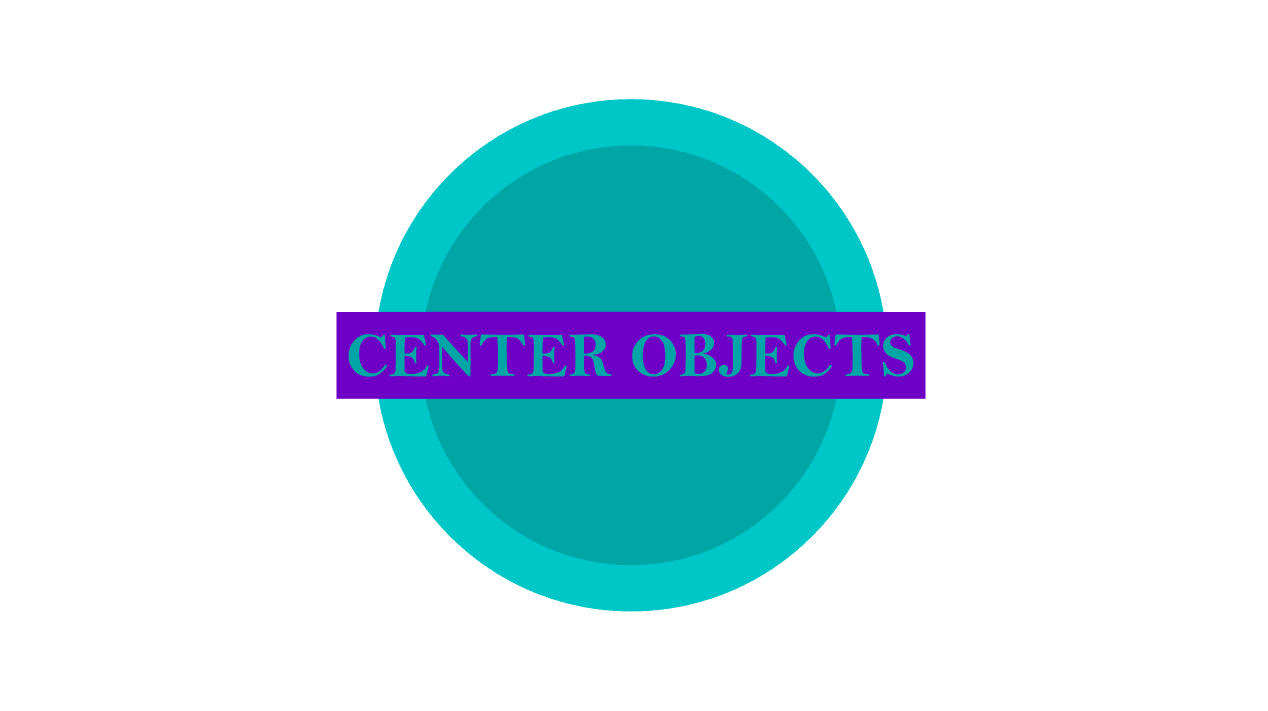 You can now select any other objects to center if needed. Select multiple objects by holding in Shift while clicking on them. You can then use the same steps to center various objects together to form a balanced and cohesive design.
Tools: