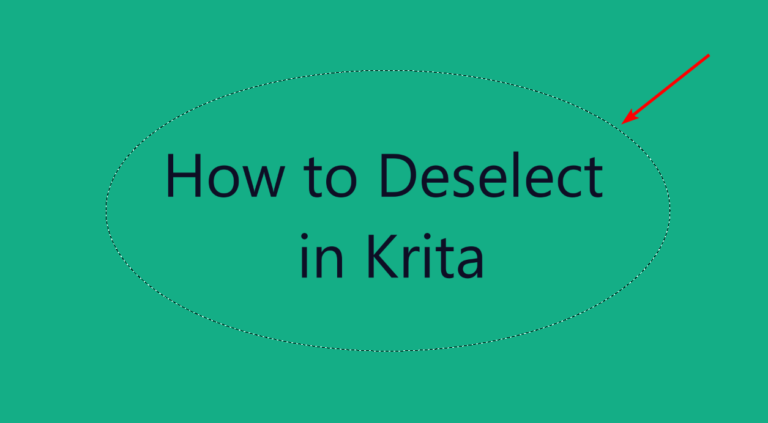 Making selections in Krita is relatively easy. However, once you have a selection, it can be frustrating if you can't figure out how to deselect the selection. If you are used to Photoshop, you will notice that the usual shortcut doesn't work.
To deselect a selection in Krita, you can use the shortcut Shift + Control + A on Windows or Shift + Command + A on Mac. or if you have just made the selection, you can undo the action by pressing Control + Z on Windows or Command + Z on Mac.
How to Add the Deselect Button to the Top Settings Bar
If you need to deselect a lot during your work and prefer to use a button, you can add the Deselect button to the workspace. To add the button, go to Settings > Configure Toolbars.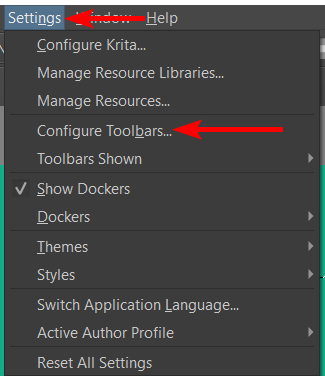 Scroll down the list on the left until you find the Deselect option, select it, and then click on the right arrow.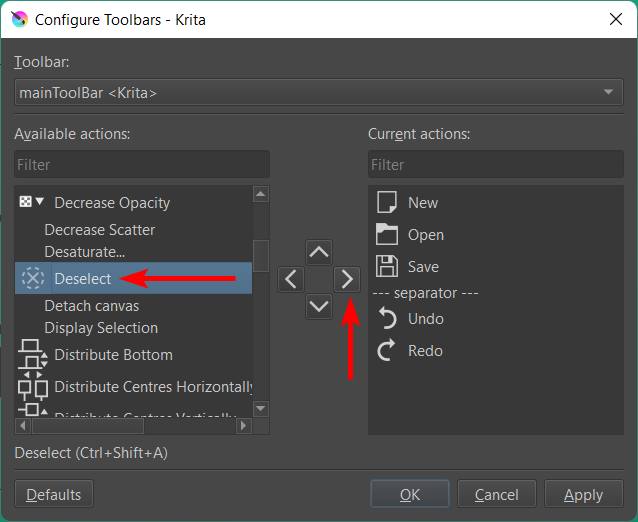 Clicking on the arrow moves the action to the right, along with the ones already available in the upper settings bar. Click on Apply at the bottom to accept the change, and then click OK to exit the window.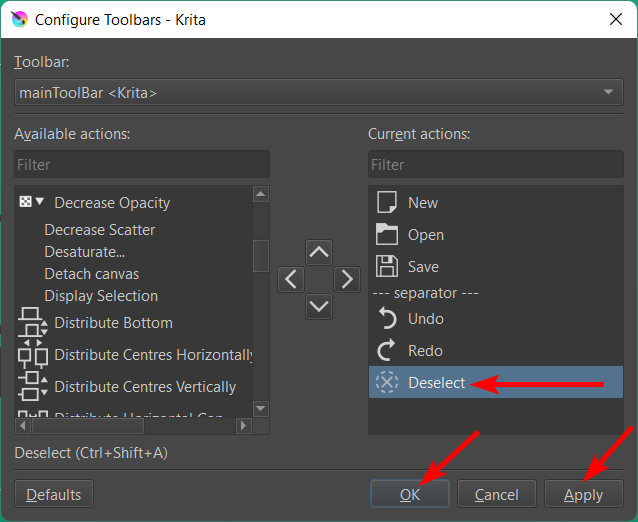 You will now see a Deselect button in the top settings bar that you can use to deselect any selection you have made.