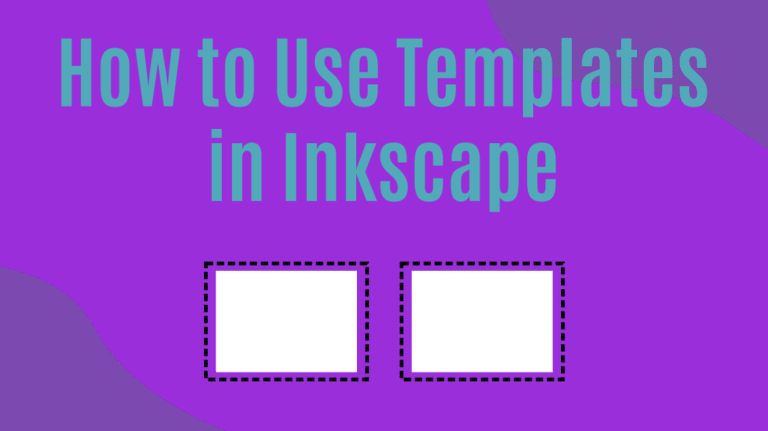 Templates are an excellent way to streamline your workflow and finish projects faster. When using a template, you don't have to worry about setting the correct canvas size each time or creating some of the elements.
You can create your own Inkscape templates or download free templates online that contain elements you need for your projects. Here is how to make a template and some top free resources to find templates online.
Where to Find Inkscape's Default Templates
Before you create a new template or download some, you can browse through Inkscape's default templates to find the one you need.
Inkscape offers several common templates that only consist of the correct document dimensions. If you are looking for elements you can edit and use in your design, you must download a template.
The first place to find the default templates is when you open the program. If you have set the home screen to show each time you start the program, you can select a default template from the left-hand side.
The templates include the categories print, screen, video, social, and other. Click on a template to open it in Inkscape.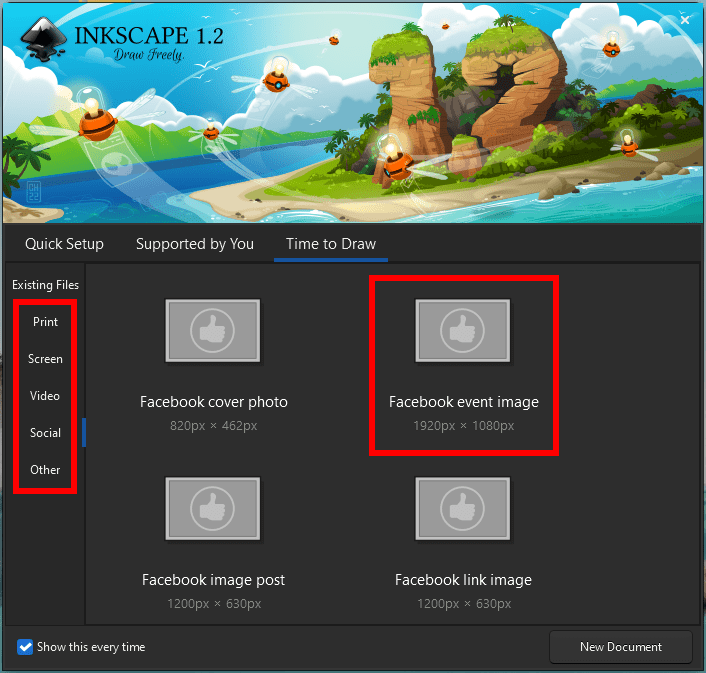 You can also open a template once inside the program, which is helpful if you don't see the home screen. To open a new template, go to File > New from Template or use the shortcut Control + Alt + N on Windows or Command + Option + N on Mac.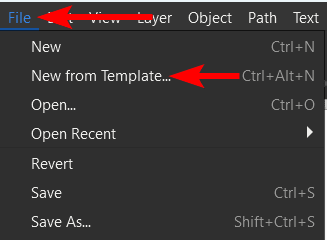 You can then choose a template from the list. Some templates give you options, such as the Business card, so you can match the size your country uses. Click Create from template to open a canvas at that size.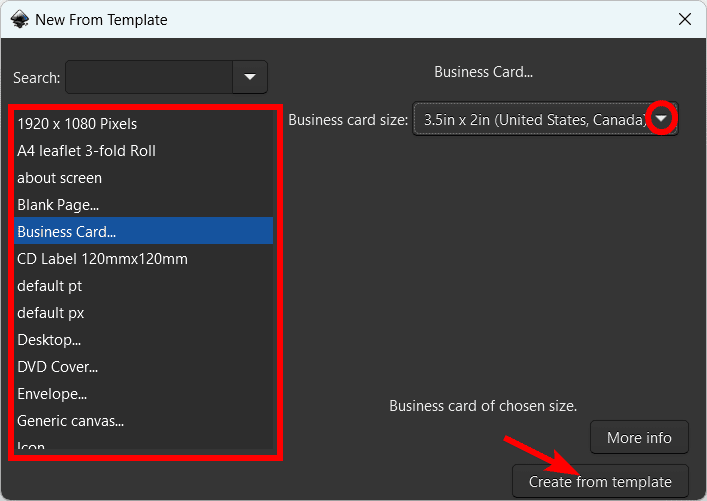 How to Create a Template in Inkscape
You can also create your own templates in Inkscape if you have a custom project size that you often work on. If you download a template from the resources below, you can also use this method to save the template in Inkscape.
Note: The below method is only possible for Inkscape version 1.0 and later. If you have an older version, you will need to save the template files in the resource template folder for Inkscape.
Once you save your template or one you downloaded, you can easily access it from the home screen or the New from Template path shown in the previous section.
To create your own template, you need to create a new document and set the size as needed. If you have a downloaded template, open it in Inkscape.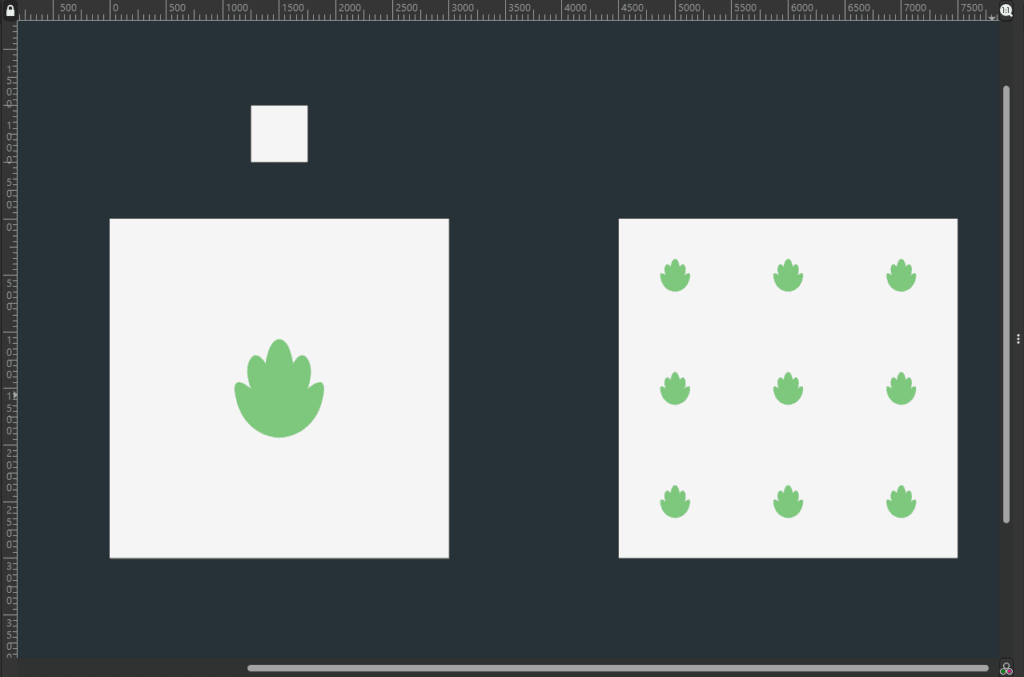 Remember that everything on the canvas will be saved in the template, so customize the canvas or delete all the objects if you only want the document size as the template. Then to save the template, go to File > Save Template.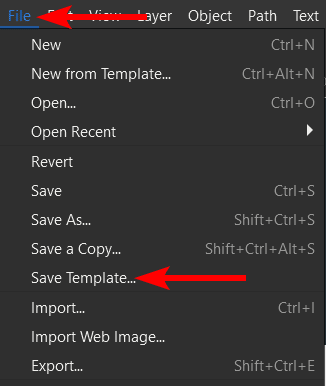 You can then add a name and other details to the template. You can also set the template as the default if you'd like. Click Save when you've added the information.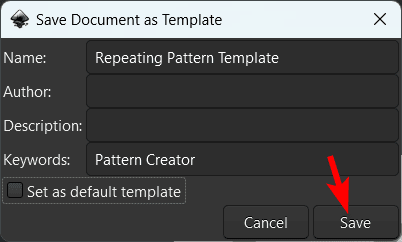 You will now find the template among the list of other templates when you choose to open a new template.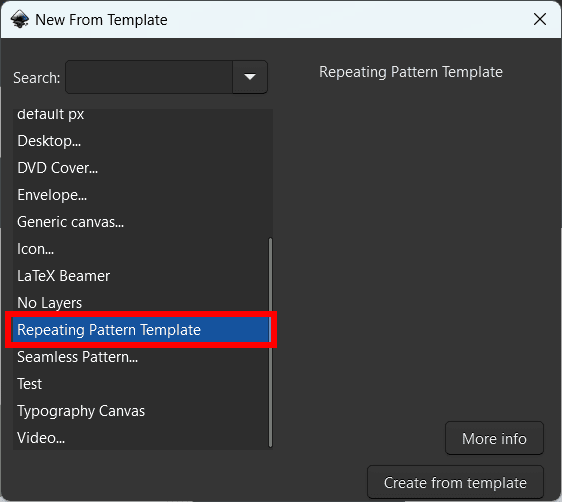 10 Best Templates for Inkscape
Here are 10 top templates for you to use in Inkscape. The templates range from comic book layouts to business cards. You can use the templates to get the correct size for your artwork or to use some of the elements in the design. Be sure to check the usage license to avoid any copyright issues.
I have sourced these options from Inkscape.org and Freepik.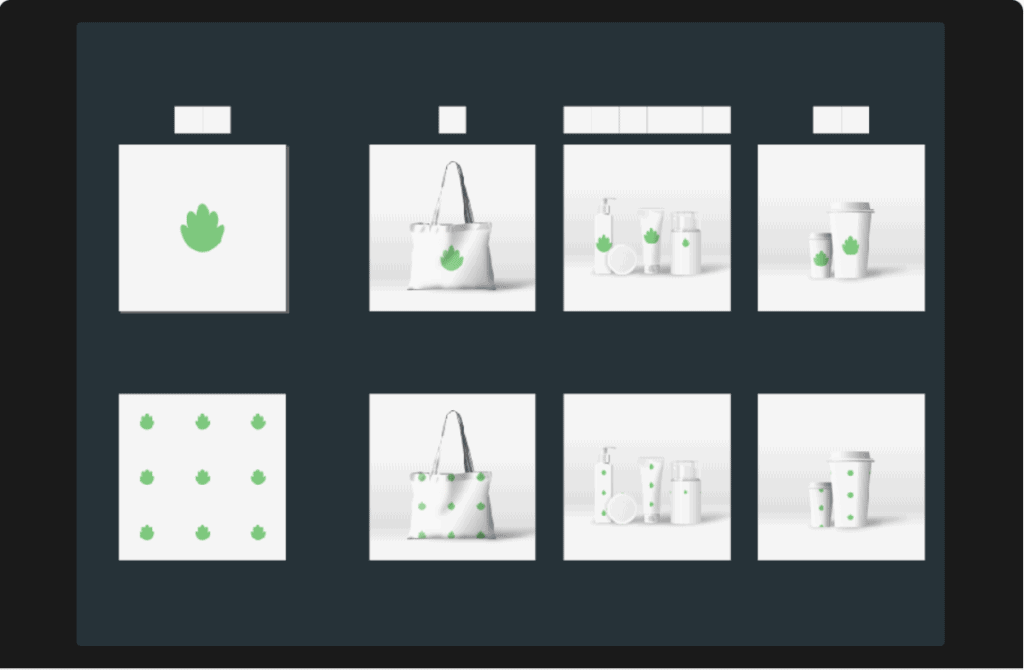 Image sourced from Inkscape.org
This easy repeat pattern template is 4000px in size and allows you to create any repeating pattern. All you need to do is add shapes and objects to one page to design a pattern, and the template automatically generates the repeating pattern.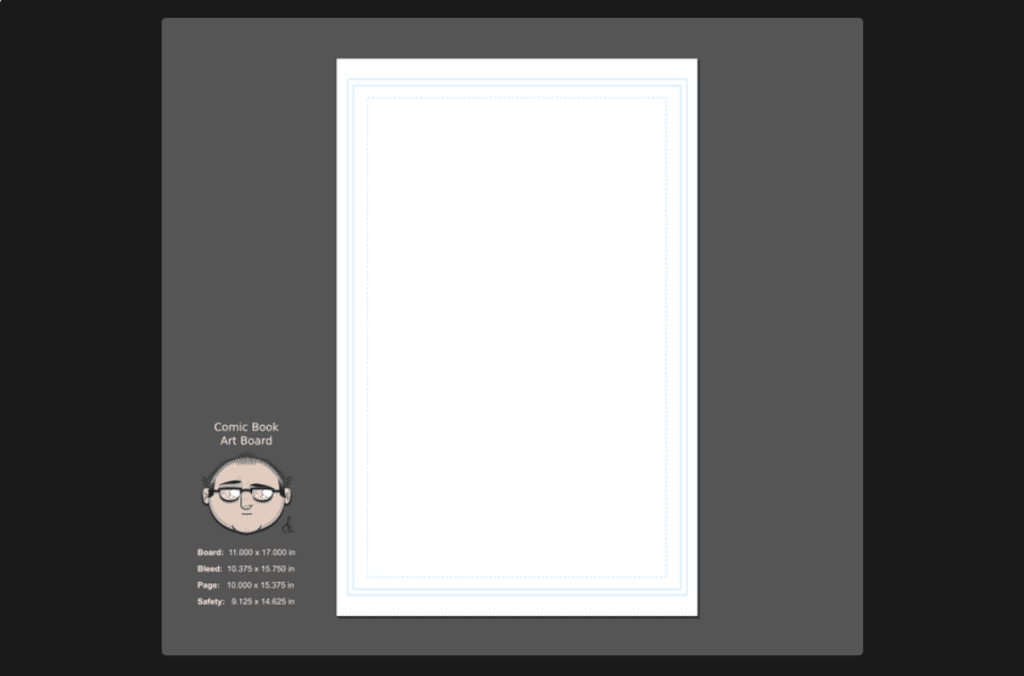 Image source from Inkscape.org
This template features an 11 x 17-inch blank comic book canvas with the standard comic margins included. Use it to create and design comic book scenes easily.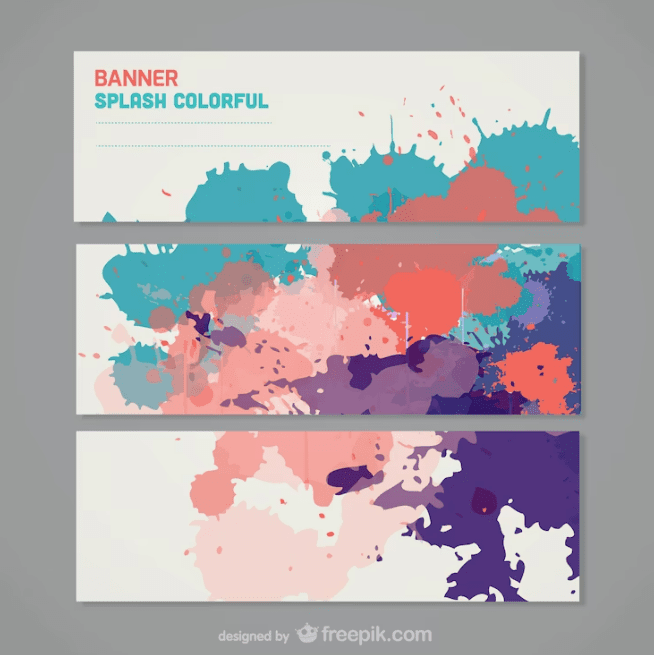 Image sourced from Freepik
These paint splash templates contain three 820 x 312-pixel banners to customize and use for your Facebook pages.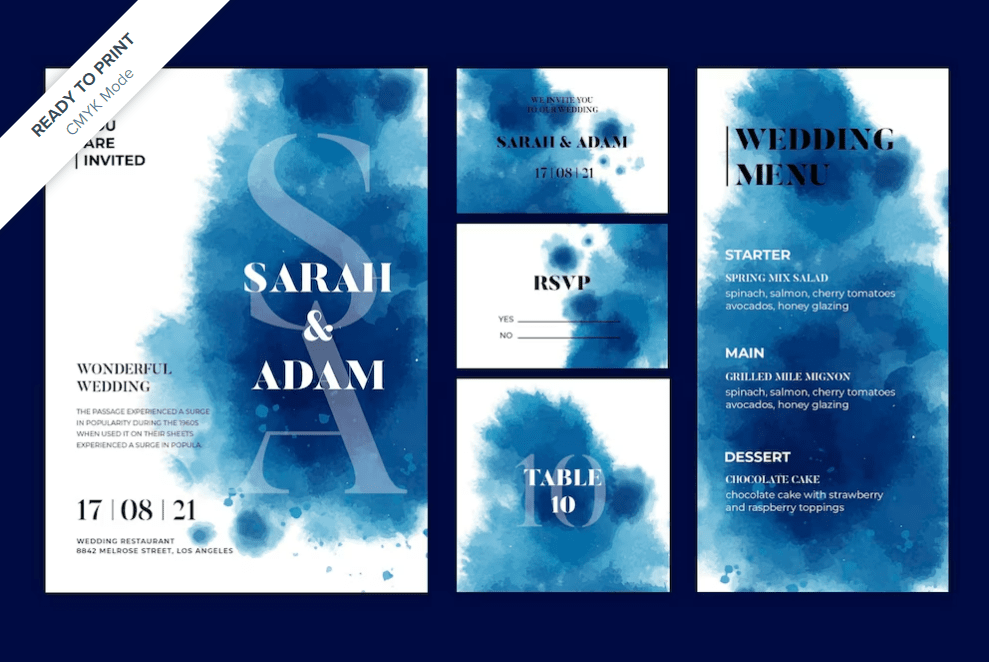 Image sourced from Freepik
This template is complete with wedding stationery, including an RSVP card, table number card, menu, and invitation card with a blue watercolor theme across each template. The template is already in CMYK mode, so it's print ready.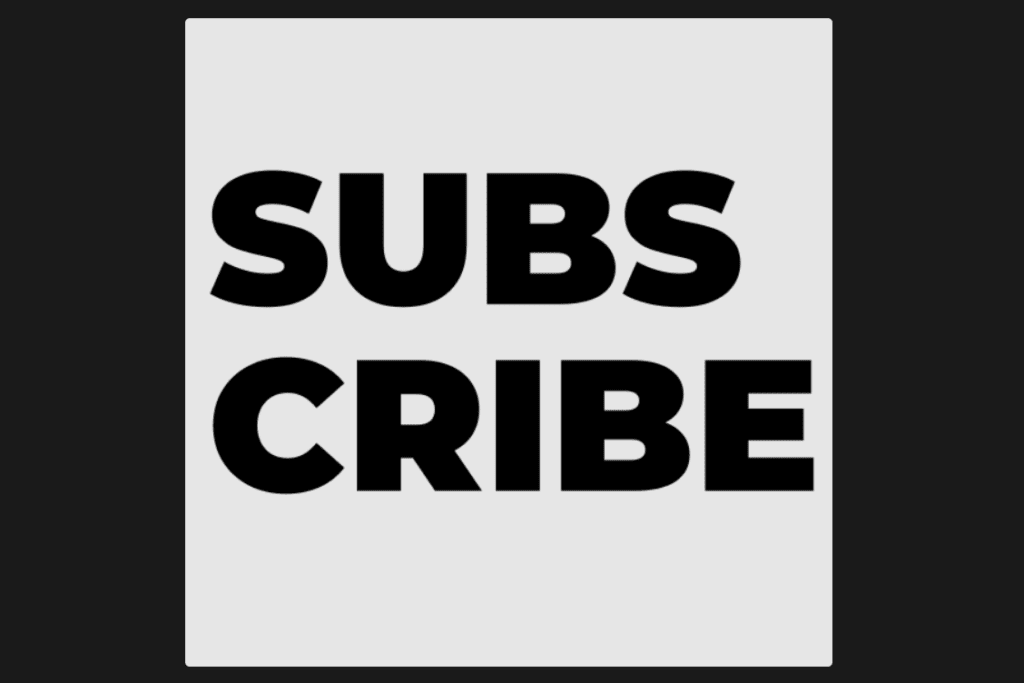 Image sourced from Inkscape.org
This YouTube profile picture template is the perfect size to create a profile photo for your or your client's YouTube channel.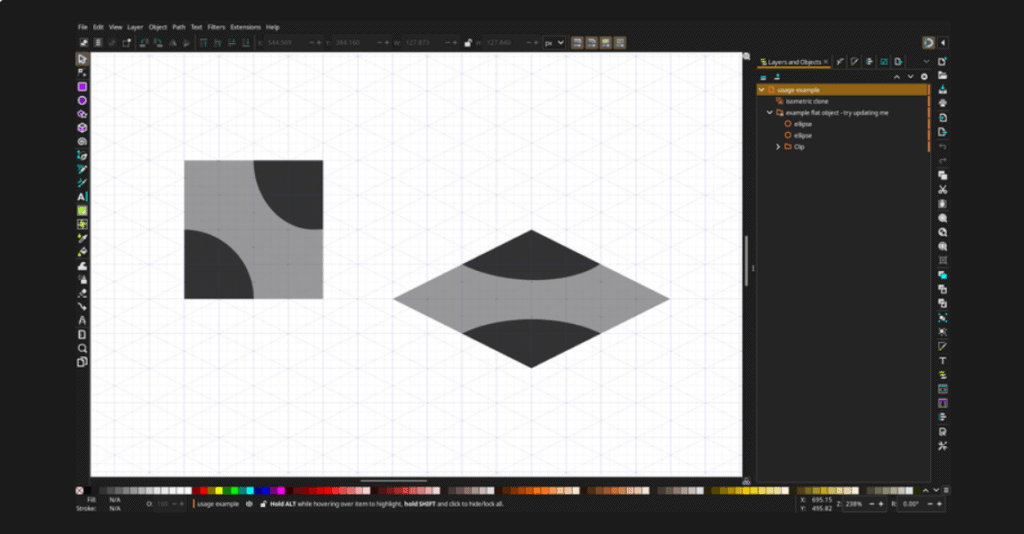 Image sourced from Inkscape.org
This Game Ready template was created to match the isometric grids on standard games. You can make your flat graphics using the square grid. Then place the clones on the isometric grid. This allows you to design your elements using a flat perspective while the isometric angles are automatically handled.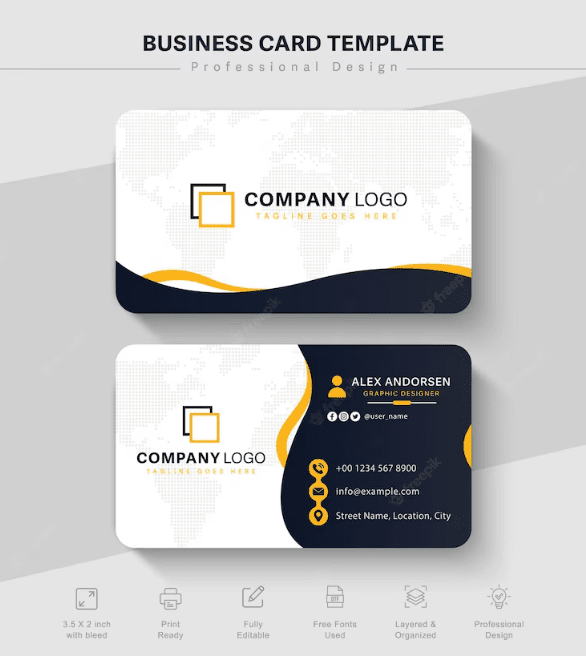 Image sourced from Freepik
This business card template is print ready and comes with customizable layers and free fonts, so you won't need to change the fonts on your design. Every element is editable on the 3.5 x 2-inch card with bleed. You will need to subscribe to download this template because it isn't free.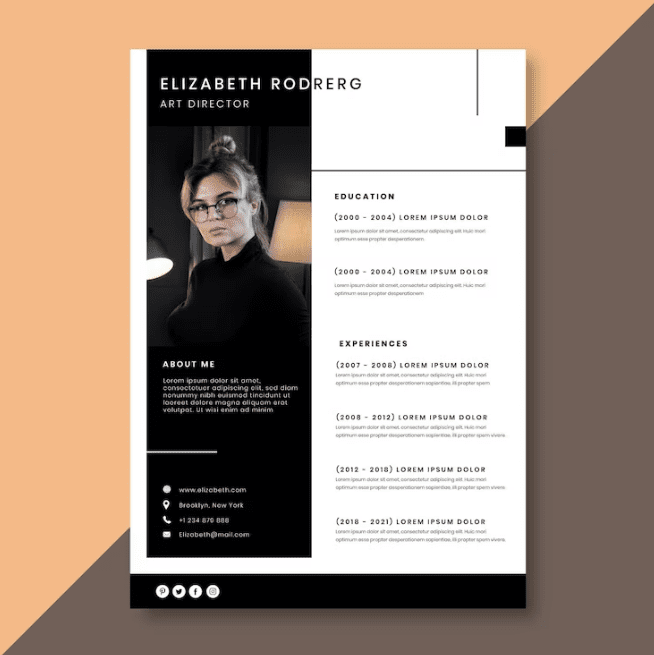 Image sourced from Freepik
This resume template offers a print-ready page layout to customize into a suitable CV or resume. There is no picture included in the file, but there is an allocated space for you to add your own or your client's photo.

Image sourced from Inkscape.org
This 4K video template is 3840 x 2160 pixels with added guides to show the Society of Motion Picture and Television Engineers (SMPTE) safe zones, including 93% safe action and 90% safe title.
Image sourced from Inkscape.org
This A5 comic page template is based on the Scott McCloud method and includes multiple shapes and types of speech bubbles. This template is perfect for designing a comic book page more efficiently with the necessary dimensions and elements.