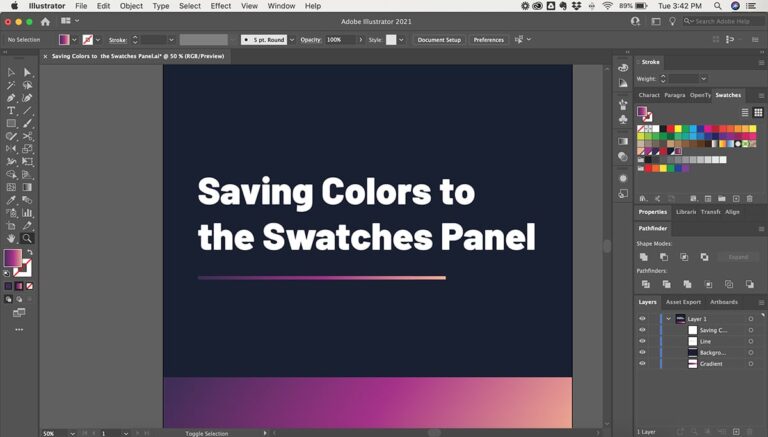 Want to save a color to your Swatches panel in Illustrator?
When working within Adobe Illustrator, you'll find yourself using the same colors over and over again.
Saving them to your Swatches panel is a great way to keep track of your colors (especially brand colors!) and work more efficiently.
In this mini tutorial, we will cover the basics of saving a swatch in Illustrator.

Here's how to do it:
Saving a New Swatch
Open your Illustrator project file
Select or create a object using the color desired
With the object selected, open the Swatches panel (Window > Swatches)
From the hamburger menu at the top-right of the Swatches panel, choose New Swatch
Create a name for the new swatch and select whether it is a Process Color or Spot Color*, and select color mode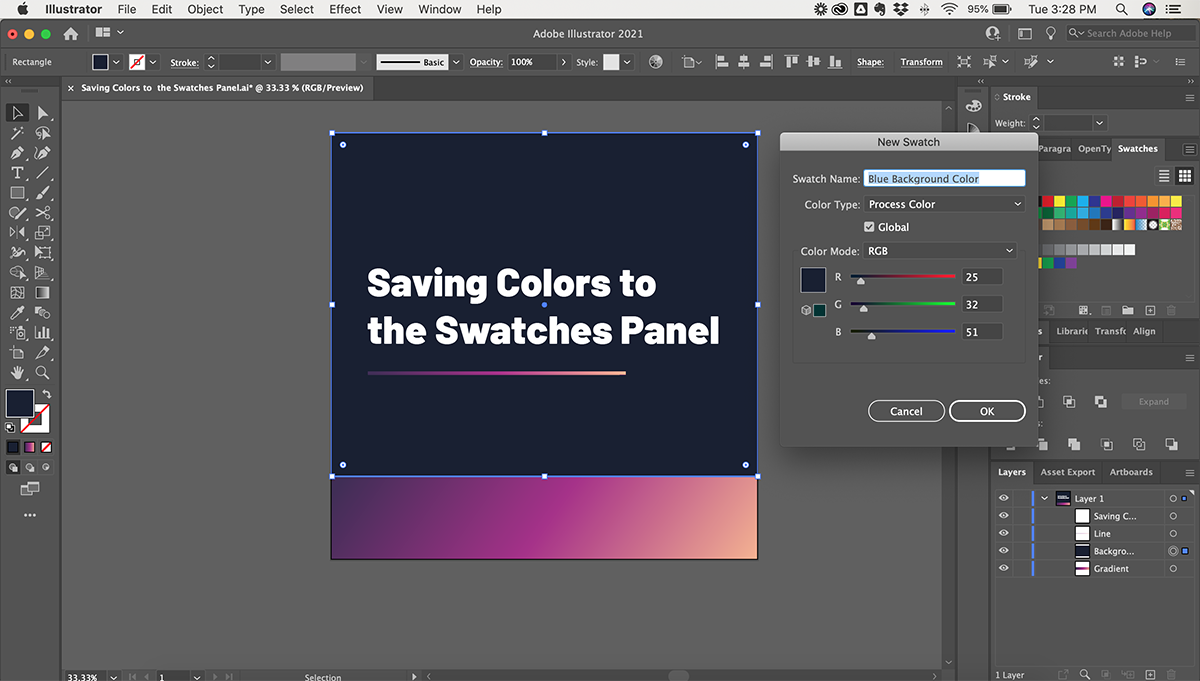 Pro Tip: Make sure the "Global" checkbox is selected when creating a New Swatch. This will allow you to edit the swatch later on if needed, and all objects using that color will update as well!
Editing a Color Swatch
To edit an existing color swatch, simply double-click on the swatch (in the Swatches Panel), and the Swatch Options panel will open
Edit the settings, and click OK
If you are editing a Global color swatch, all shapes and text using that color swatch will update accordingly