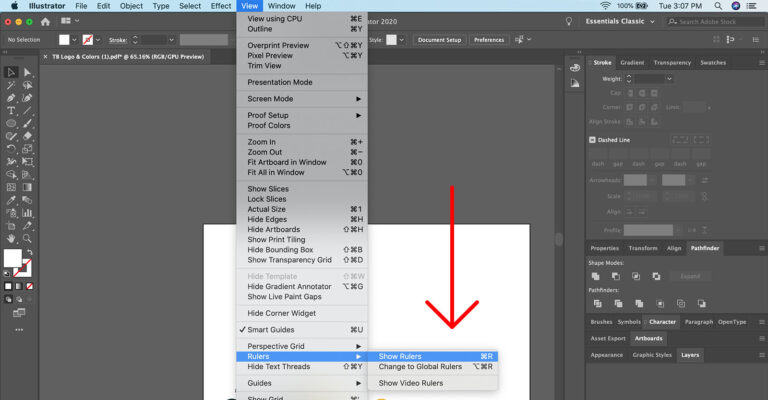 Need the rulers in Illustrator?
Rulers will come in handy for almost any project you are working on. They allow you to quickly add guides and fine-tune text and design layouts to perfection.
Unfortunately, they are not much help if they are turned off. Here is a quick look at how to turn the rulers on in Adobe Illustrator.
Here's how to do it:
Open your Illustrator project
Make the rulers visible by clicking Command + R on Mac, Control + R on PC
Or by selecting View > Rulers > Show Rulers from the top menu