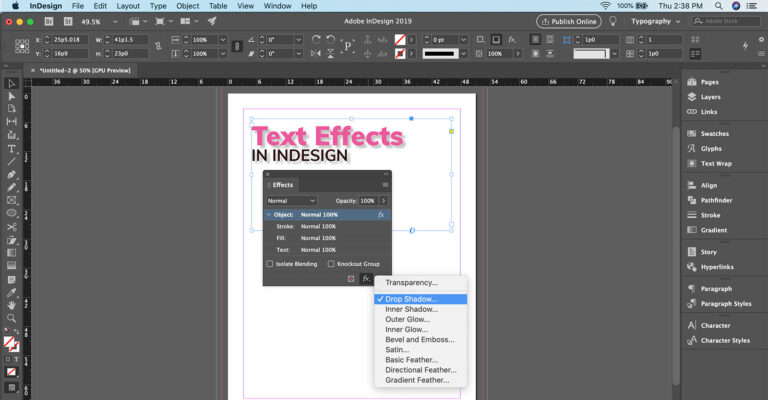 Want to add some cool text effects in InDesign?
Many of the same text effects that you use in Photoshop or Illustrator can also be applied directly in Adobe InDesign.
The specific effects we are looking at here are Bevel, Emboss, Drop Shadow, Inner Shadow, Outer Glow, Inner Glow. These effects will help spice up your InDesign project in a breeze!
Here's how to do it:
Open your InDesign project file
Open the Effects panel by selecting Window > Effects
With your text or object selected on the canvas area, click the add "fx" button in the bottom corner of the Effects panel and choose an effect to apply. This will open the Effects settings window.
In the Effects settings window, select the effects you want to add on the left side, and dial in the settings for each one. If you enable the Preview option, you will see the effect changes in real time.
Click OK