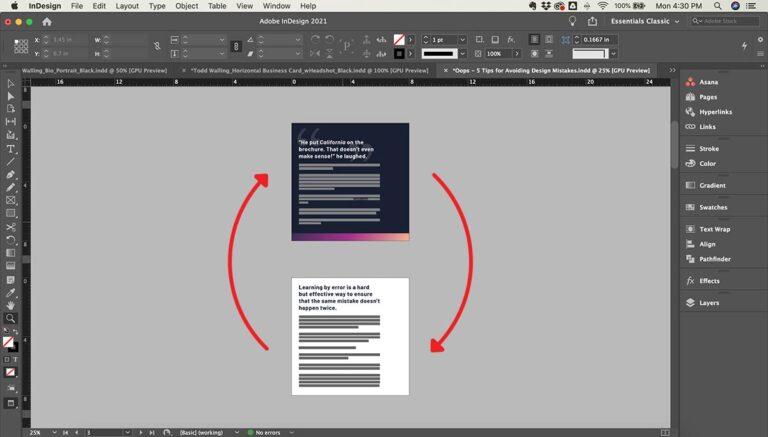 Want to reorder your pages InDesign?
Reordering and organizing pages in InDesign is often necessary when working on larger documents.
As you add new pages, duplicate pages, or maybe just rethink your design layout, you'll probably find that you need to organize your pages into a new order.
Fortunately, it's super simple!

Here's how to do it:
Method 1 - Click & Drag
Open your InDesign project file
Open the Pages panel (Window > Pages)
From the top Pages panel, you can simply click-and-drag the page preview icons up and down to reorder them
Method 2 - Move Pages Option
Open your InDesign project file
Open the Pages panel (Window > Pages)
Select a page preview in the Pages panel, right-click to show popup menu, and choose "Move Pages..."
Update the page location by choosing a new page number
Watch the mini video tutorial: