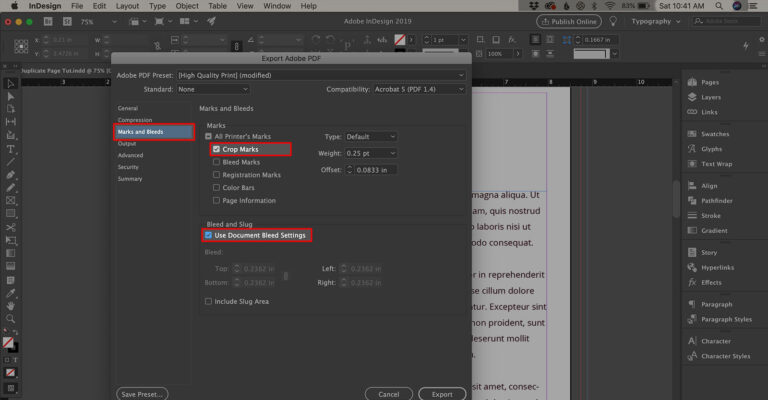 Need to create a PDF that includes bleeds?
When it's time to hand off your document for printing, exporting your print-ready PDF with bleeds and crop marks is a small but very important step.
Bleeds help the printer align the design and correctly trim it to the right size, so that your finished print piece looks perfect.
Without a printer's bleed your printed materials will look unfinished as the design may be crooked or improperly trimmed.
For this reason, it is important to export your PDF file from InDesign with the bleed and crop marks on it.
Here's how to do it:
Select File > Export from the top menu
Select the Adobe PDF (Print) format from the drop-down menu
From the popup window's left-hand menu, select Marks and Bleeds
Check the boxes next to Crop Marks and Use Document Bleed Settings
Choose any other export settings you want
Click the Export button