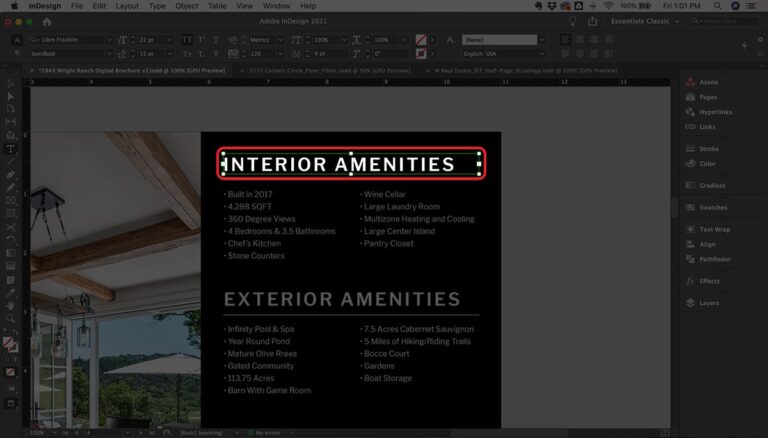 Want your text to be all capitals in InDesign?
All caps is a popular option for headings, call out text, and other special uses.
Fortunately, you don't need to type your text with the caps lock on to get that effect.
InDesign has a quick option to toggle all capital letters on and off with just one click!

Here's how to do it:
Open your InDesign project file
Select the text block or highlight the specific text that you want all caps
From the top Option Bar (right above the work area), or from the Character panel (Window > Character), click the icon showing two capital "T"s
To remove the all caps options, click the "TT" button again